Crytivo continue expanding their city-builder The Universim, with the Pitchfork Patch now out and it's quite a big one.
Added in this patch is a new Riots feature. If you fail your nuggets (people), they will respond. So if global happiness drops too low or there's too much crime you might see your nuggets run around rioting. Fires might be caused, damage to structures and more. They can be dealt with a few ways like letting them burn out, arresting them or using some god powers.
The Stone Age Town Hall has been added in, allowing a little more automation. This building allows Elders to sort out the essential needs of your nuggets (like food and water), it will also auto-assign workers to buildings and more allowing you to sit back and appreciate watching everything grow.
Temples also got a big change and a slightly more sinister one. They now come equipped with a Grinder allowing you to squish your nuggets to generate Creator Points (god power points) and feed your citizens—oh my! However, you're not forced to do this, as Temples will now start passively generating Creator Points if you're going down the lighter path.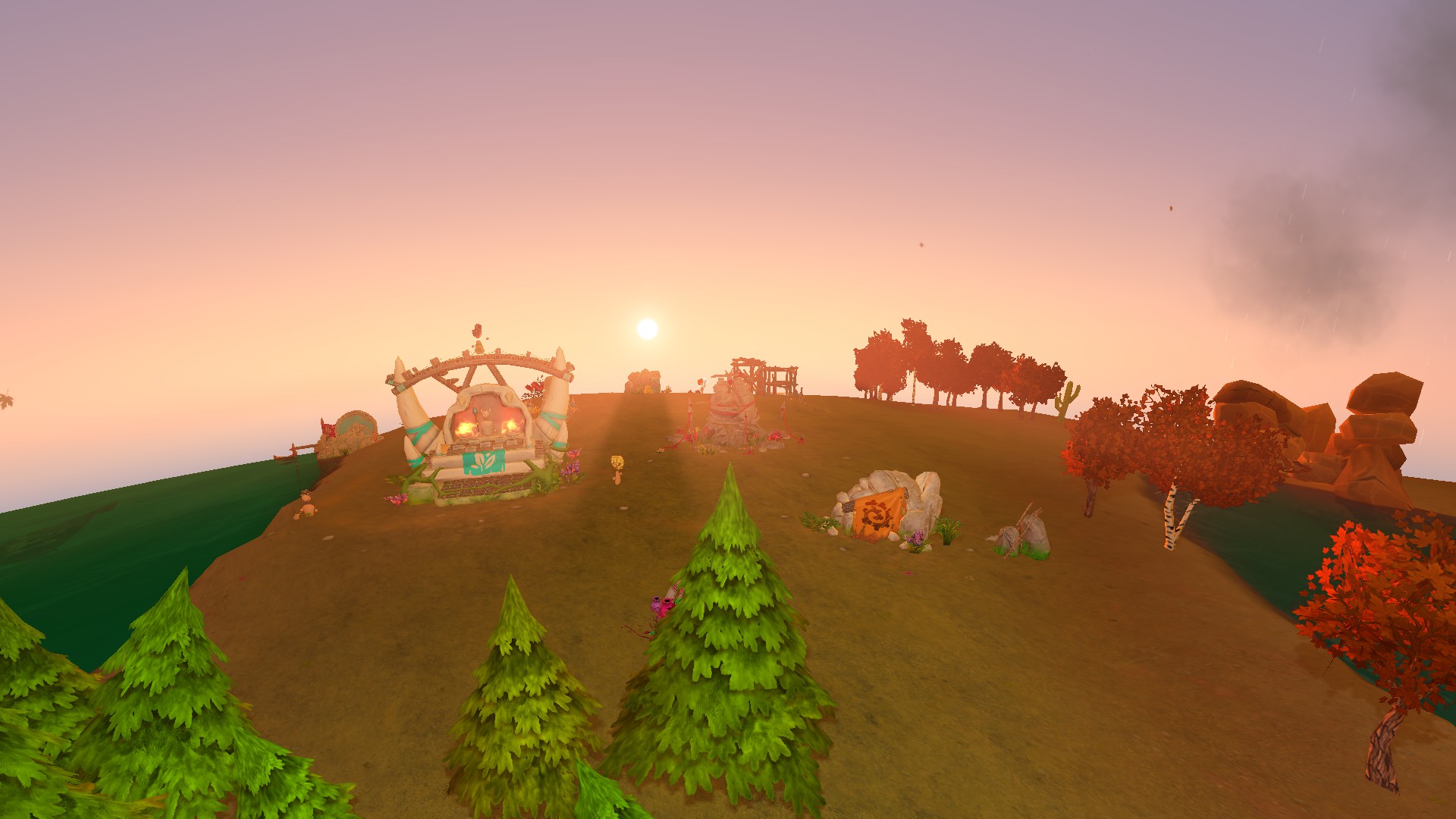 Pictured: The Universim running on Linux with the latest update.
They also added some Twitch Integration, so viewers can interact with your world. Quite a fun sounding one too and a bit more feature-filled than what some other games do even in this early implementation. Viewers can actually spawn their own nugget and start giving it commands when they accrue enough points. Viewers can also vote on public events like sending a Tornado your way or a Meteor Shower. If popular enough, they said they will expand the system.
Also included in this update are new buildings and model improvements, bug fixes, UI improvements, the ability to drag the planet camera around from anywhere, speedier Pause Menu animations, nuggets put on criminal clothing before doing naughty things and so on.
Perhaps a little more exciting is what's almost ready to drop.
Coming later is a rework to planet generation that they've teased so the game is ready for multiple planets, aliens and more. Crytivo claim loading time has been cut by about "90%". They also said performance was much improved so they can make planets bigger, have more objects, new mountain formation system, new object distribution logic, and more.
Pathfinding will finally see some big improvements too, which was a problem I noticed a few times. Crytivo say "theoretically" your little nuggets should no longer get stuck and do nothing. Additionally, they're looking to add in dynamically-created bridges over water sources and even tunnels through mountains.
Here's a peak at how the improved planets will look in an upcoming update: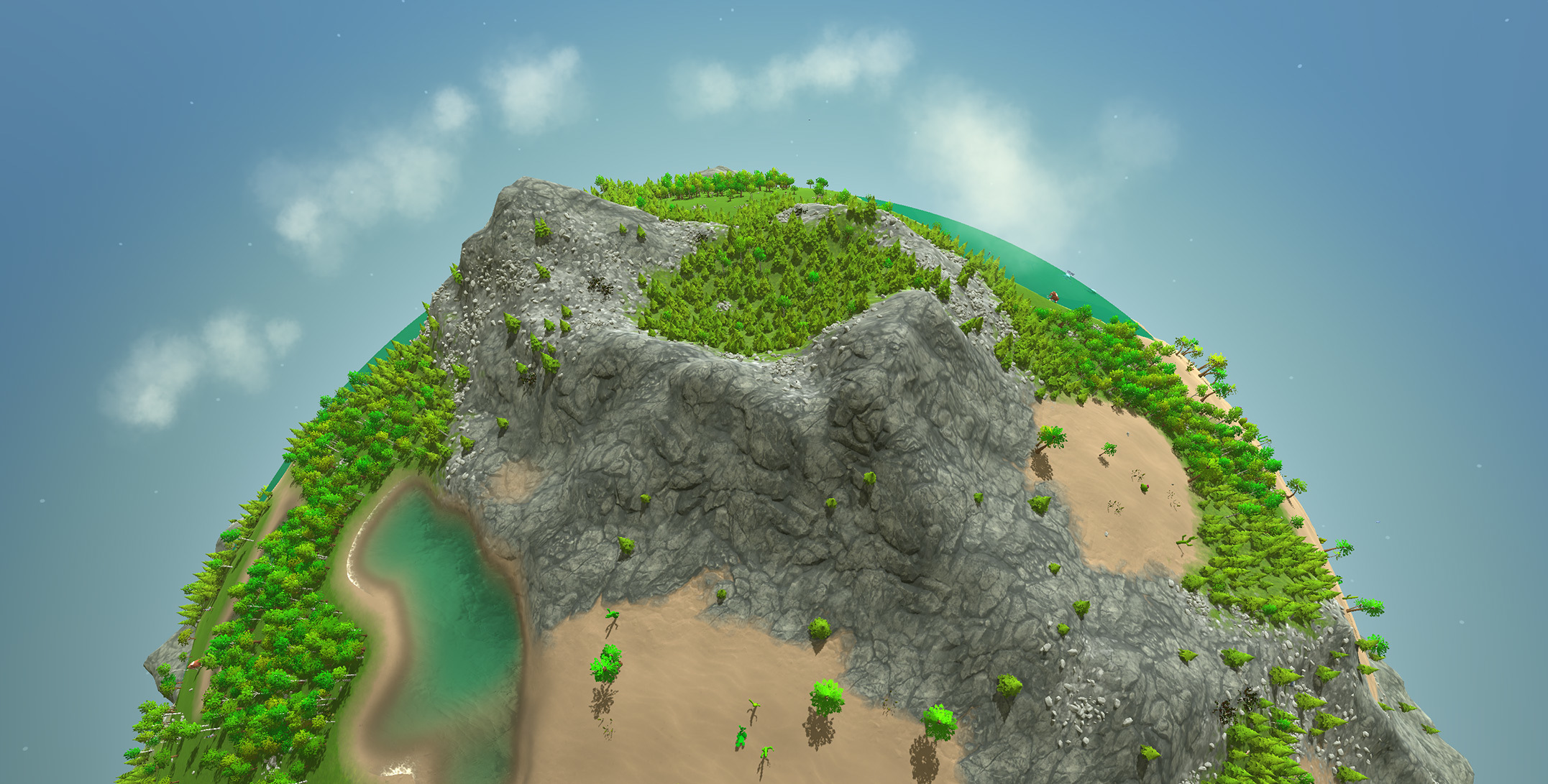 See more about the patch and what's coming later in this post.
It's finally starting to feel a tiny bit more like a god game mixed with a city-builder, especially with the new Temple features. Previously it felt too much like a city-builder so it's nice to see a bit more god stuff come in. Hopefully they will continue to expand upon what your decisions do and give you more options to do things as a god.
You can find it on Humble Store and Steam. The Linux build is still not available on GOG.
Some you may have missed, popular articles from the last month: