Mojang just released the stable Minecraft 1.15 build with a new stripey friend, the Buzzy Bee and a bunch of new blocks.
Even though it's not technically a major update and small in comparison to some previous, it's still quite feature-filled. There's now bees, bee nests and beehives, honey blocks, a honey bottle, honeycomb and honeycomb blocks.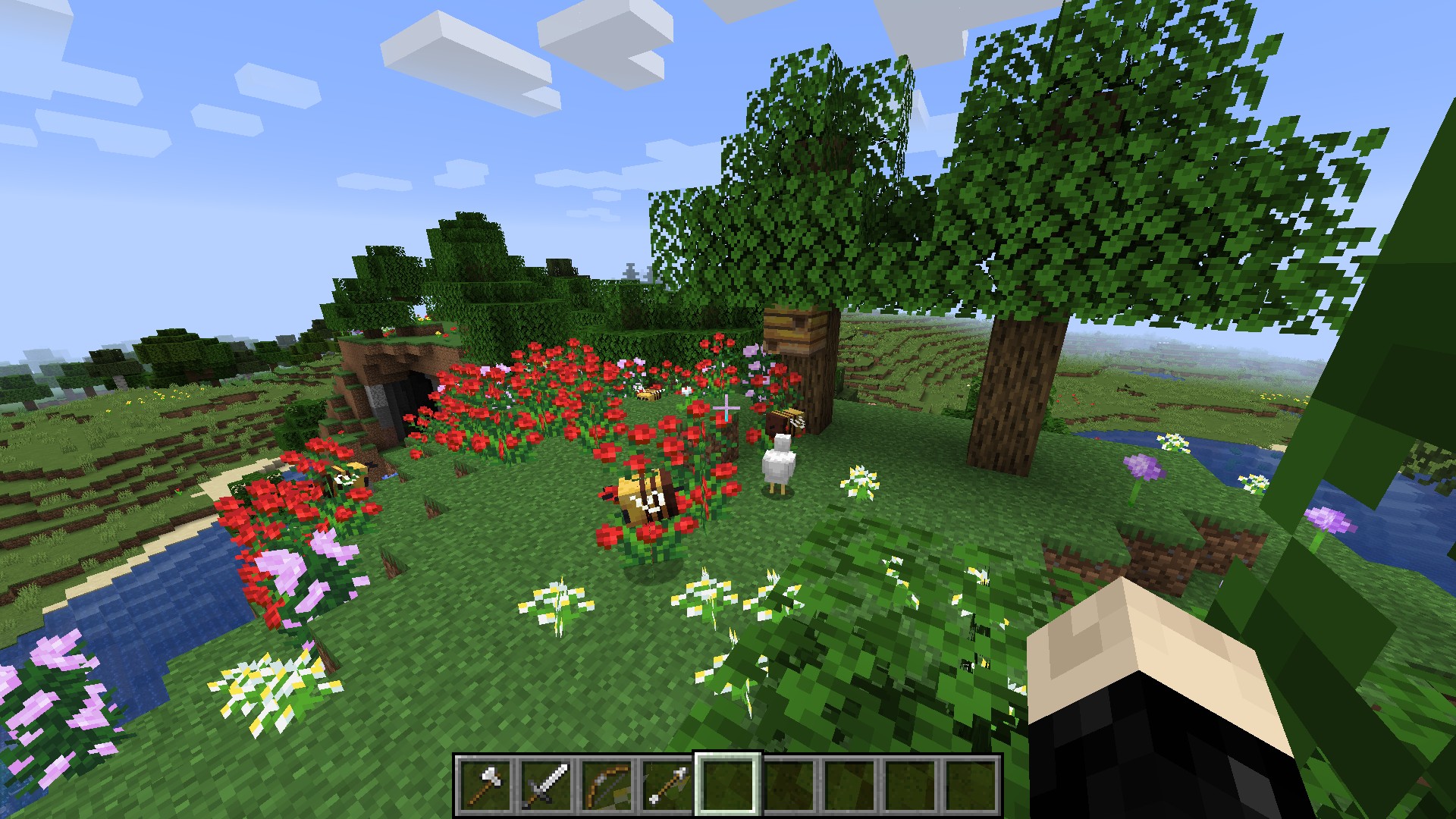 Want to find them? Keep an eye out for a lot of flowers and I do mean a lot. I searched for ages, then suddenly came into a huge area populated by tons of different flowers and there they were.
Iron Golems got a bit of love this update too. When they're damaged, they will begin to crack! Don't fret though, your large friends can be repaired now with iron ingots. Also in this release are a few small accessibility tweaks, like the sneak and sprint inputs being possible to switch between hold and toggle.
Mojang are also going for a bit of version parity by pulling in multiple things from other versions into the Java build like trying to sleep in a bed during daytime will now set the player's spawn location to that bed, sponges now dry out when placed in the Nether, Parrots can sit on a player's shoulder even when the player is riding and more little adjustments. Find the full release announcement here.
While it's quite a sweet update, I'm personally waiting on the big Nether update they teased during MINECON earlier this year.
Some you may have missed, popular articles from the last month: