Recently we wrote about AI Dungeon 2, a text adventure game that has endless possibilities thanks to the fancy machine learning AI brain behind it and it's now seriously easy to play.
No more messing around with the unwieldy and confusing Google research page, you can just hop on over to the brand new and very streamlined website to play.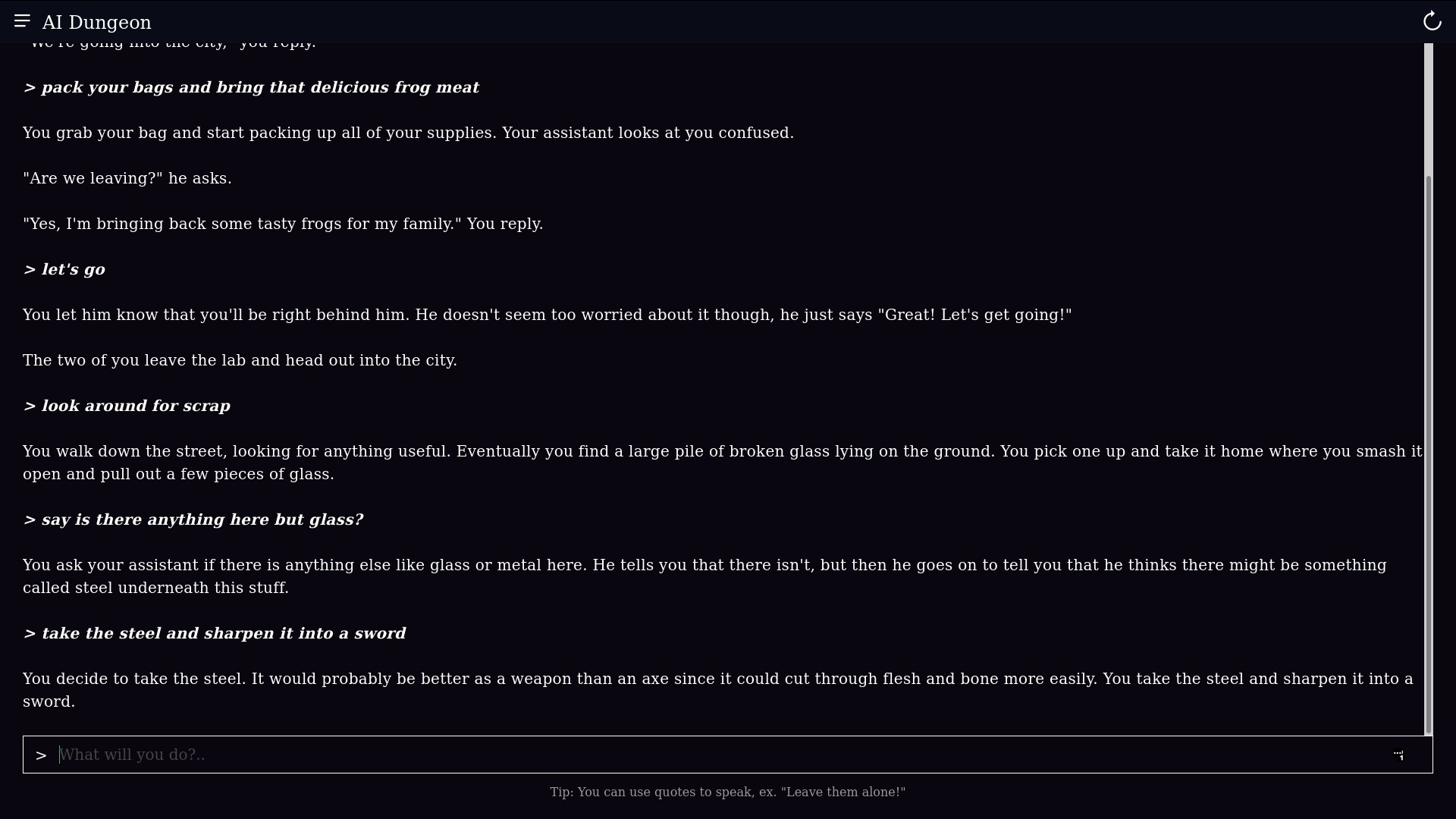 Somehow I appear to be making a living selling frog meat during a Zombie apocalypse. Not an easy living, people keep telling me it's too expensive but it's good enough to trade for something usually.
I'm a huge fan of what the developer, Nick Walton, is doing here as AI Dungeon 2 can be pretty hilarious. Not always though, due to the learning machines sometimes it can trip up but it's a wonderful attempt at creating an ever-expanding experience.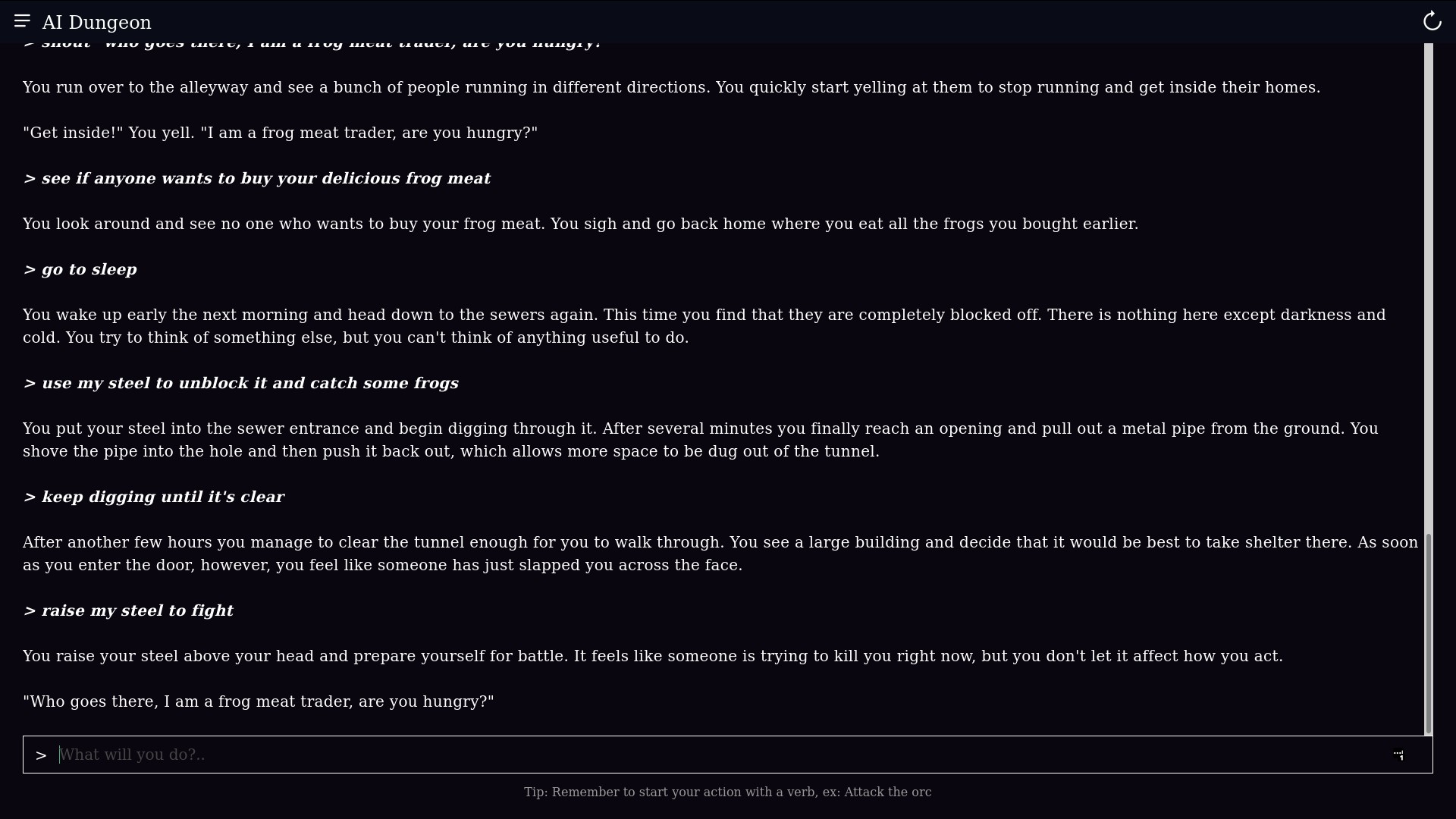 It appears that even when I am in danger, I still need to get rid of my wares…
Play it now on the official site, the developer's Patreon is here if you wish to support them. They seem to be onto something, considering they're getting over $15K a month on there.
Some you may have missed, popular articles from the last month: