What do you do when you want to keep the mechanics of a game you love alive? If you're developer Yair Morgenstern, you remake it yourself like they did with UnCiv.
A remake of Civilization V, although it looks nothing alike as it's gone for a much more retro pixel-art like style it's supposed to follow the same game mechanics. Much like the classic Freeciv which is based on earlier rules and features.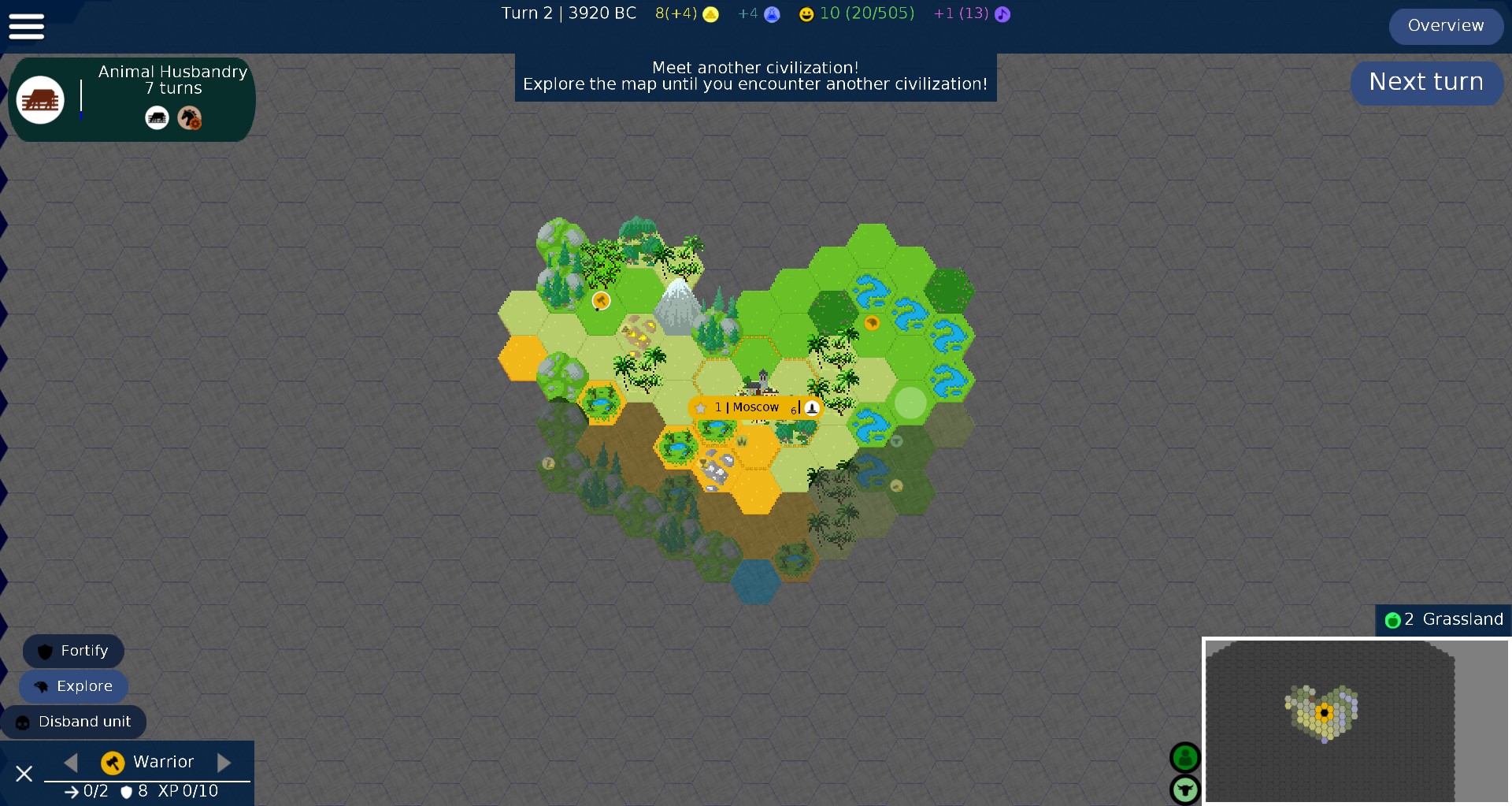 Available for both Android and PC, you can clearly see with it needing a few adjustments to look good on PC. Only in the last few months has the developer actually started bundling PC release files with it, so hopefully if it becomes a bit more popular and/or pulls in some help, it can get an improved flow for PC players. Playable though and always fun to see more open source strategy games appear.
They do have a lot of plans for the project including user interface improvements, city-state quests, adding in missing civilizations, religion, trade routes and so on.
You can find it on GitHub.
Hat tip to RTheren.
Some you may have missed, popular articles from the last month: