A few bits of interesting news to talk about for Faeria, a deck-builder with a unique board-building mechanic as it just got a huge update.
One of the major new systems introduced is a player reporting mechanic, so you can report naughty people. You will find this as an option in-game in the friends list, as recent players appear there. There's also new music, a dynamic music system was added so during battles music will change depending on what's happening too which is quite cool and spices it up a little. There's also in-game leaderboards, new special PvP maps, in-game DLC display and controller support.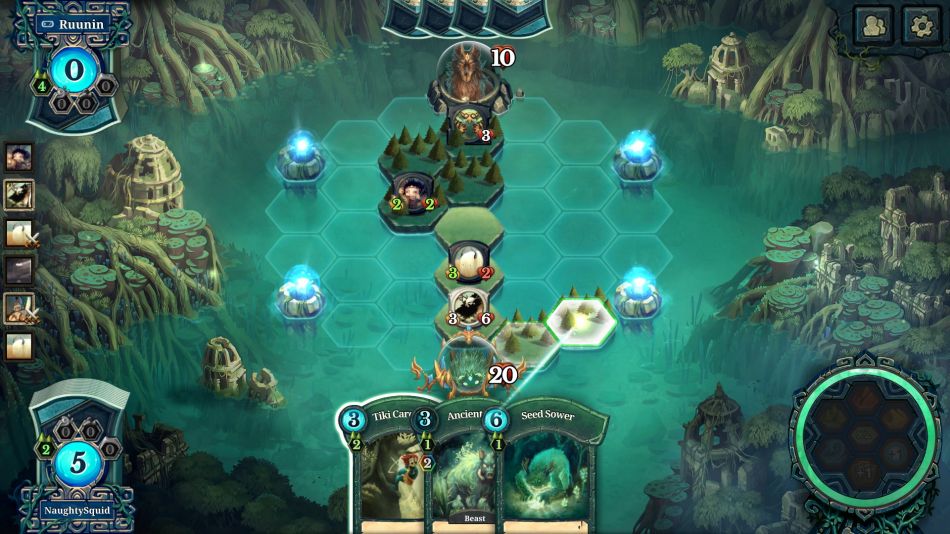 Something else I also think is great, is they removed the Gem system entirely from the game which was a real-world money purchase item. Nice to see such in-game micro-transactions removed. It makes sense, since they've long switched everything over to DLC for a more sane buy-once experience.
The patch did launch with a brand new short intro video too, which used the wrong codec in the Linux version and gave a black screen. A common problem, as Unity can only use a few codecs (like webm) on Linux which keeps catching developers out. It launches fine again now, as they've solved it.
Having gamepad support is actually quite lovely and it works perfectly too. Being able to sit back and relax with a gamepad, while you build the board and place your cards down feels pretty great.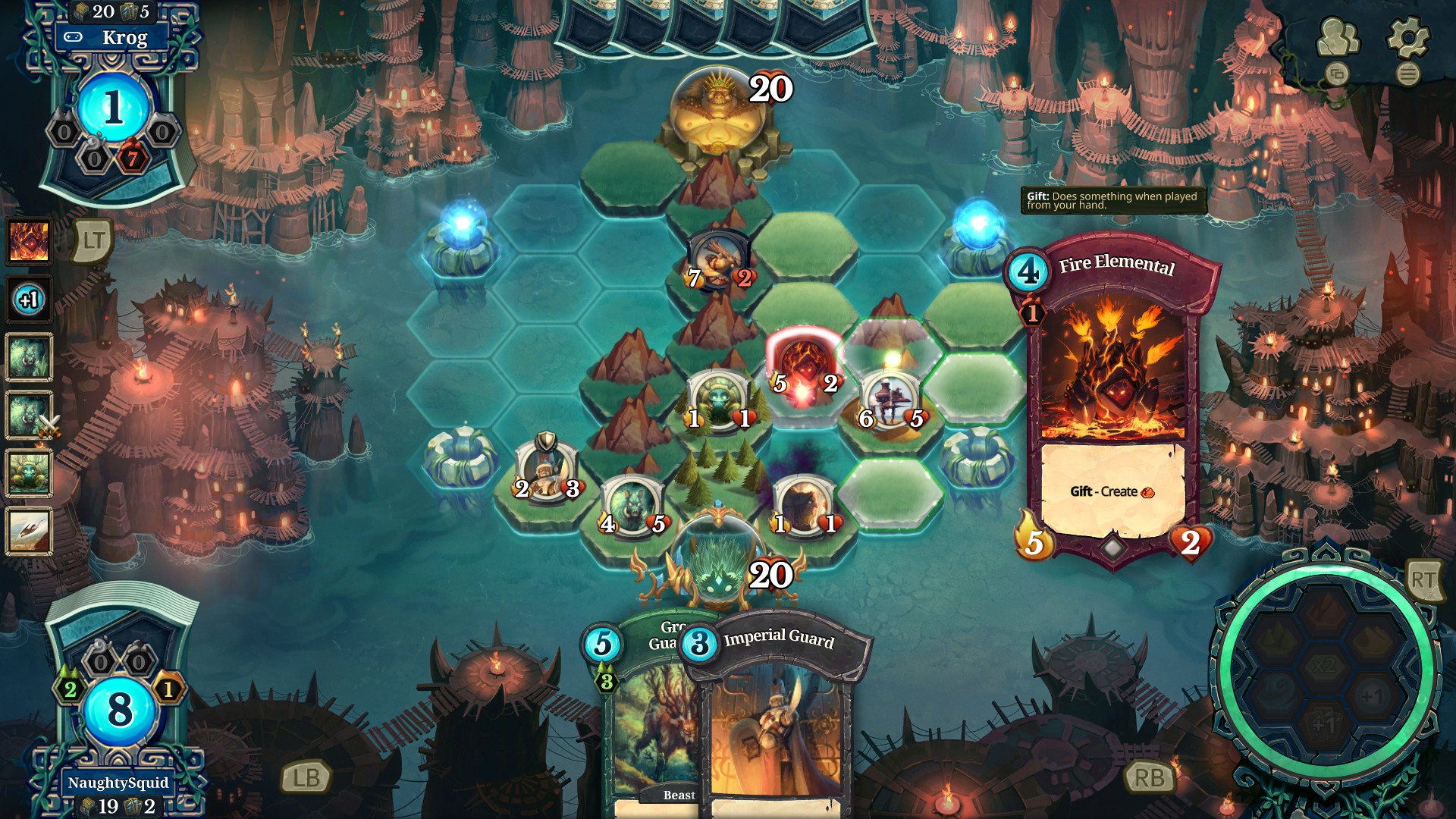 Why are they adding so much more to it? Well, they're launching on the Epic Store this week where it will be free for 7 days. The good news with that is online play in Faeria will be cross-platform between Steam, Epic and XBOX Game Pass. As someone who really enjoys Faeria, possibly having it get a new life with a ton more players makes me quite happy. The other good thing about Faeria is it has quite a lot of single-player content!
You can find Faeria on Steam.
Some you may have missed, popular articles from the last month: