The last few years have shown what competition can really do. AMD went from being constantly bottom, to truly kicking some ass with the Zen processor design and they have more to come.
In a new press release covering AMD's Financial Analyst Day, AMD talked about some of their upcoming hardware plans and it's really getting exciting if you're an enthusiast. AMD claims they have now shipped "more than" 260 million of their Zen core procressors across Ryzen and EPYC.
To keep the momentum going, they've updated their roadmap of what's to come. They're going to be introducing another next-generation with Zen 3 later this year. On top of that, Zen 4 is also in the design phase and it should be using the 5nm process, which should bring some more impressive improvements once again. This is while Intel has admitted it's struggling to keep up right now, although they think they will regain some of this when they go to 7nm themselves in 2021.
On top of that, AMD also announced their newer GPU architecture with AMD RDNA will also see a next-generation AMD RDNA 2 which should become available later this year as well. AMD say this will give a "50% performance-per-watt improvement over the first-generation AMD RDNA architecture" and it will also support "hardware-accelerated ray tracing, variable rate shading (VRS) and other advanced features".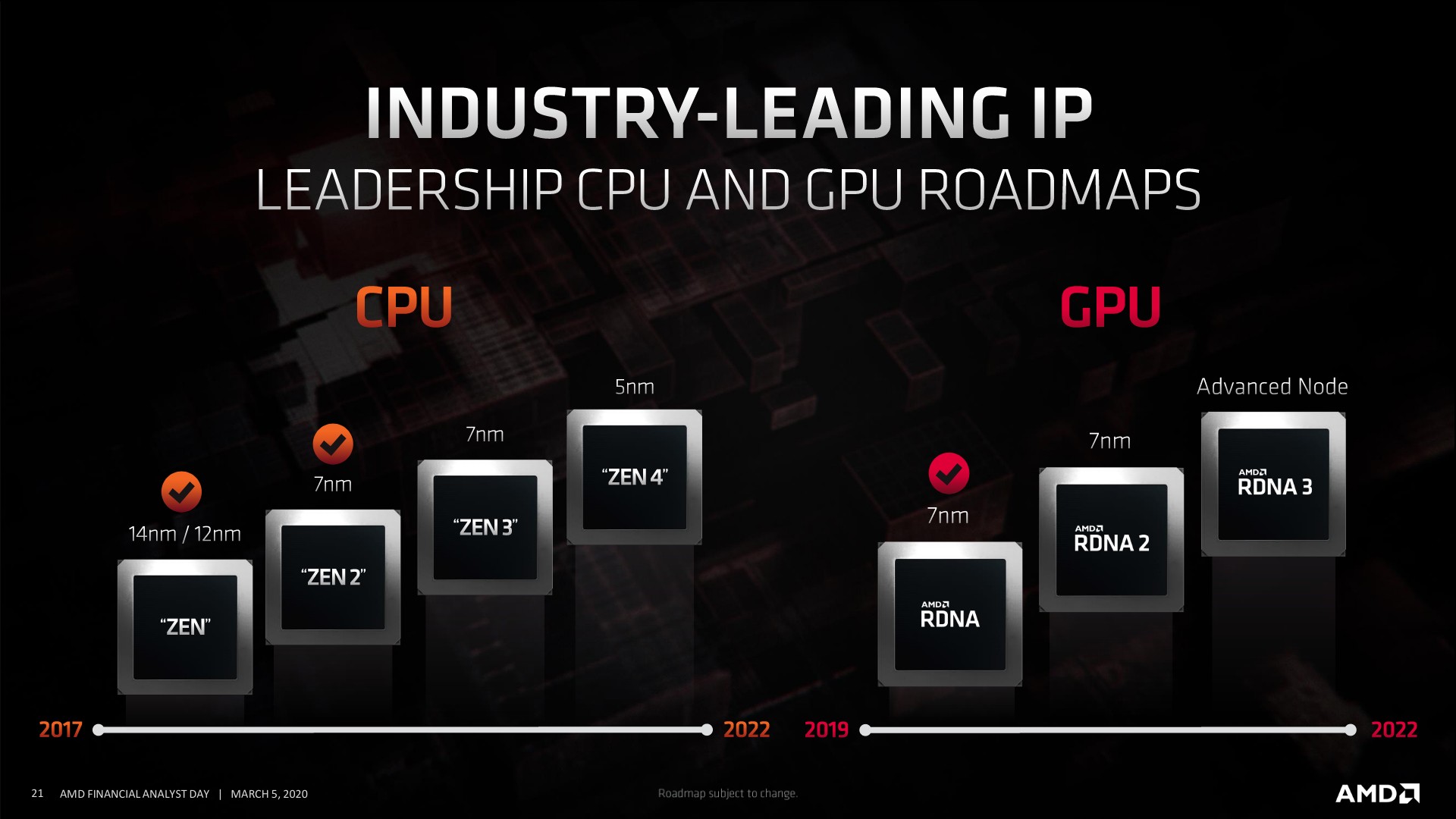 Part of all this advancement is their change in how they design the hardware. They said they're expanding upon the chiplet and die stacking, with a new "X3D" packing form that "combines chiplets and hybrid 2.5D and 3D die stacking to deliver more than a 10x increase in bandwidth density".
So late this year we can expect Zen 3 to come to AMD CPUs and AMD RDNA 2-based "Navi 2X" GPUs with AMD getting in the ray tracing game.
A lot to look forward to if you're going to be upgrading your gaming rig.
Some you may have missed, popular articles from the last month: