Recently, Valve released a new SteamVR Beta that was aimed at developers with initial support for the OpenXR specification and it appears they're going all-in.
We've been wondering how Valve would be proceeding since then and they've now announced their further plans in a blog post titled "Transitioning To OpenXR". Currently, the Valve-made OpenVR is the default API and SDK for SteamVR but that's about to change.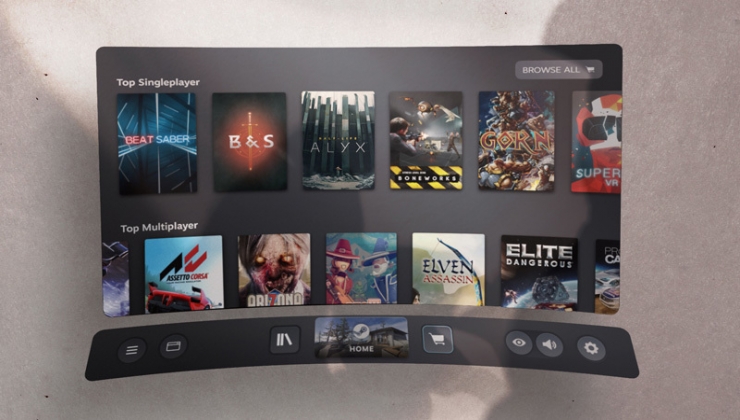 In the post they mentioned the challenges VR faces with developers needing to target multiple SDKs, this is what OpenXR is supposed to solve. An open standard run by The Khronos Group who also oversee OpenGL, Vulkan and other APIs. OpenXR also has the backing of a lot of companies including AMD, ARM, Epic, Facebook, Google, HTC, Microsoft, NVIDIA, Qualcomm, Unity, Valve, and many more.
Valve have said they now expect new SteamVR features to appear on the OpenXR side, rather than through OpenVR. However, OpenVR designed apps will continue working as normal but the future is clearly with OpenXR. Valve themselves worked closely with others to help develop OpenXR too, so it makes a lot of sense for Valve to want to move away from their own API and onto a proper standard and this is a good thing for the health and future of VR.
If you're a VR enthusiast, what do you think to this?
Some you may have missed, popular articles from the last month: