Whateverland, an upcoming point and click adventure from Caligari Games just recently finished a Kickstarter crowdfunding campaign and it's fully funded. It's also sounding pretty bizarre.
The game follows Vincent, an engineer by profession and a thief by trade who attempts to steal a necklace from a lonely old woman. As it turns out, she's some sort of witch and banishes Vincent to a parallel world where people are compelled to languish indefinitely, reflecting on their life choices—Whateverland.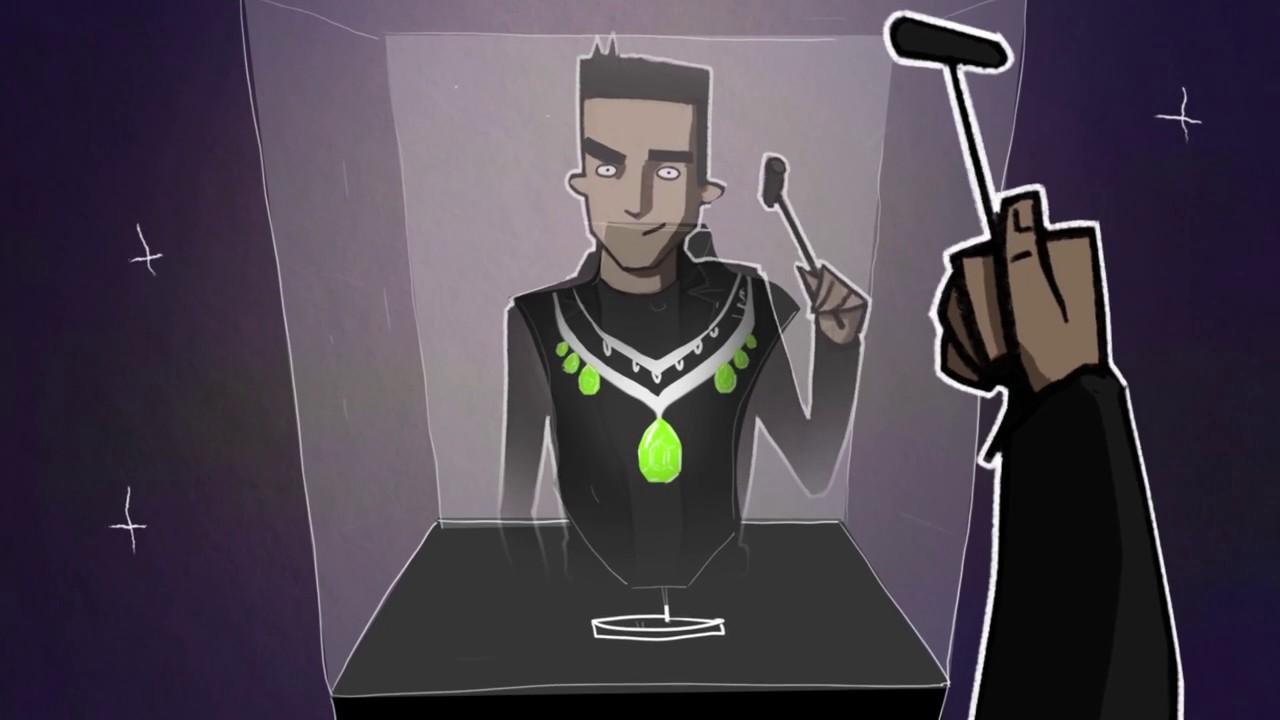 Covered here on GOL recently, the developer describes it as a 'Grotesque Burton-style Adventure' and it's going to offer up something a little different compared to traditional point and clickers. It's non-linear for a start, so you can go through it in a random order, which also means if you're stuck for a while you can just go elsewhere for a bit.
Not only that though instead of forcing you through the actual gameplay in a certain way, to acquire items through puzzles and what you might expect from such an adventure, you can steal your way through it. The choice is down to you: you either be helpful and deal with issues people have or steal everything you need to progress the plot. Caligari Games say your choices across the game on this will affect the ending too.
There's also going to be a bunch of mini-games, one of which is Bell&Bones, a turn-based strategy sports simulator. Thanks to the success of the crowdfunding campaign, which just ended on €20,540 they hit a stretch-goal to make a standalone online version of Bell&Bones too which backers will get free.
Want to give it a go? Whateverland: Prologue was released to accompany it as a demo which you can find on Steam and itch.io. You can also follow the full game on Steam and check out the finished Kickstarter here. Caligari have confirmed that at release, the full Whateverland title will be up on GOG.com and itch.io concurrently with the Steam release.
With their Kickstarter over and a success, it's yet another to make its way onto our dedicated Crowdfunding Page.
Some you may have missed, popular articles from the last month: