After a successful crowdfunding campaign, Nicola Piovesan of Estonian team Chaosmonger Studio is now doing an extra funding campaign for Clunky Hero. Plus, there's a new trailer.
What is it? Clunky Hero is a story-driven metroidvania platformer with a few RPG elements and plenty of humour. The kind of game where you're fighting enemies like drunken bees with a broom stick. Slightly absurd and a nice alternative to all the dark and serious styled games in the same genre.
Back in June, it had a successful Kickstarter campaign to bring around €14,025 and they've now launched an "InDemand" IndieGoGo campaign. This is where they can gather more funds to help, while not needing to deal with an all-or-nothing timer like a traditional Kickstarter. They're funding towards a Nintendo Switch port, a game expansion for everyone with a new additional area and other goals yet to be revealed.
You can also see the new trailer below: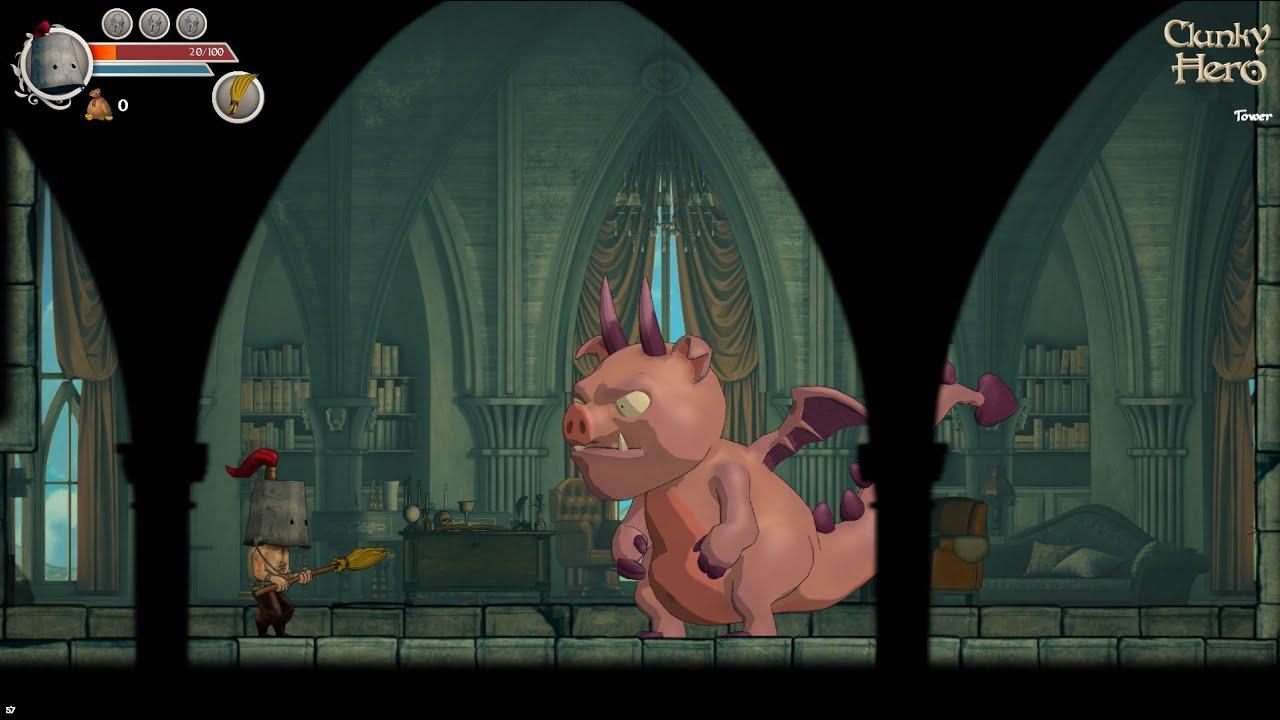 Some you may have missed, popular articles from the last month: