Mixing together card-based abilities, deck-building and dice - Dicey Dungeons is a fantastic roguelike worth your time and a big update just went out.
They said it's the biggest update since launching in August 2019, bringing in some big improvements alongside new translations to Japanese and Welsh. A large part of Dicey Dungeons 1.9 appears to be ensuring the overall quality of it. They said it adds in some quality of life features like previewing spells as the Witch, being able to see what gadgets you'll get from various equipment when playing as Inventor and more.
Modding also gets a big upgrade here too. While Dicey Dungeons already had a modding API, and plenty of mods available, the 1.9 update delivers "a massive number of features that modders have been requesting for a while". This means future mods can do a lot more and hopefully be more compatible with each other. Some great mods were also pointed out like Floorplan to add more floor layouts and Pyromancer which adds a whole new character. Perhaps you want bigger though? There's also Cauldron Mania which adds whole new episodes and equipment.
Additionally, over 200 issues reported have been closed on the bug tracker so it should be better than ever. Some new content even made it in with 9 new remix rules for the Bonus Round episodes.
Next to Slay the Spire, I think Dicey Dungeons might be one of my favourite deckbuilders. You should definitely pick up a copy to play through. Available for Linux on Humble Store, itch.io and Steam.
Original launch trailer if you've never seen it: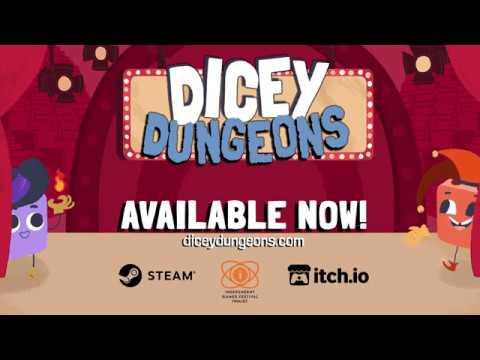 Some you may have missed, popular articles from the last month: