We have a chat with Trese Brothers Games who are currently developing Cyber Knights: Flashpoint following a successful Kickstarter campaign earlier in March 2020.
GOL: Who are Trese Brothers Games? Tell us about the studio. How did you get started?
(Andrew) We're a duo of brothers who started making games ten years ago now. I'm the younger, Cory is the elder. We started like all indies, working on a small game and the two of us did everything, we wore every hat. 
(Cory) What we did differently has made our studio who we are. We've been extremely close with our community from the very beginning. We update our games constantly for years after release for free with new content and new features. We lean on our community with multi-month pre-release alpha tests to help us perfect our games. We make games that are rewarding in their complexity and insanely replayable. 
GOL: Tell us about your upcoming game Cyber Knights: Flashpoint. What is it?
(Cory) Cyber Knights: Flashpoint is a cyberpunk tactical RPG coming to Steam in 2021. You are a cyber knight, an elite covert operative who leads a team of mercs, hackers and thieves in New Boston in the year 2231. Welcome to the high-stakes world of the city's power-brokers, pick your friends and enemies wisely, you'll need to stay sharp to keep you and your friends alive.
(Andrew) When you take a mission, your first step will be to prepare for your heist. You'll be working your network of contacts, paying bribes and acquiring critical equipment which can let you alter the structure and parameter of the mission to better suit your team and style. Once you are on the ground, you'll use a mix of stealth, hacking and combat to get the job done.
GOL: I'm a big XCOM fan, sell it to me and other turn-based strategy fans. Why should we be excited to play Cyber Knights: Flashpoint? What's unique about it?
(Andrew) Cyber Knights: Flashpoint has inspirational roots in games like XCOM and other cornerstone turn-based strategy games. If you love those games, you're going to find a lot to love in Cyber Knights but are also going to find that we've run a very different playbook than what you might expect. 
(Cory) We've mixed it up. We ripped out the grid, replaced cooldowns with a slick recharge system, wove in a deep and emergent RPG storyline and elevated stealth and hacking to first-class citizens in the turn-based scenarios. If you love finely tuned, well-balanced tactics games, Cyber Knights will be your jam but you'll find it has a lot of depth beyond that core of cover, overwatch and accuracy percentages.
GOL: We see AAA/AA developers often going for these big trendy ideas they hope are the next big hitters as they spend millions and billions, as opposed to much smaller indie outfits like you at Trese Brothers Games who manage to be a success. Cyberpunk is obviously a big thing right now (hello Cyberpunk 2077), as a developer doing a Cyberpunk theme what do you think about these trends and how much bigger studios operate?
(Andrew) From down here in the indie trenches, it's hard to imagine the big publisher and studios' strategies. They get these huge budgets to pour into a game, but the people giving them these budgets have all these boxes they think the game needs to check to have a chance to be a hit. And sometimes it seems like more money and time gets shifted into making people think they've checked those boxes than gets given to teams making the game to make one that really resonates with players. Just 2020 has seen some spectacular AAA titles arrive and die very quickly.
For us, as a smaller indie studio, all of the money we have to work on a new game is coming as a direct result of how much people loved our previous games. Everything we gained from Star Traders: Frontiers (our last game's) success has been poured into Cyber Knights: Flashpoint.
(Cory) That means just chasing a big trend isn't a good plan for us. That's too risky. Our only way to fund more games in the future is to produce an amazing game in the present. Which is why we use our special brand of game dev. 
Our alpha teams, our community engagement and our very active Steam Early Access periods all help us ensure we build games that gamers want. If our 1,000 player alpha team of Cyber Knights: Flashpoint doesn't love the game, then we're going to work on it until they do, because we know if they don't love it we can expect to get murdered in Early Access. Each step along the way helps us get feedback from actual players and hone in, so that when we fully launch the game, we're sure it's going to hit the right target.
GOL: You've released eight other games - compared with the above questioning what's it really like to develop smaller like you do with titles like Star Traders: Frontiers and Templar Battleforce?
(Cory) The challenge is to constantly try to create more with less. You have smaller budgets, you have less time, you have more technical limitations. As the engineering lead, that means I pay a lot of attention to our tooling, automation and testing. In the great balance of time, money and scope -- you can regain a lot of time by having great automation and automated testing. The more time you can recapture, the better you can deliver on your scope because the budget sure isn't changing.
(Andrew) More with less, for sure. As the story writer and artist on some of the games, we've had to create immersive worlds with 2D graphics and often a lot of text. Which forces you to up your game where it counts, I think. 
GOL: Cyber Knights: Flashpoint was funded in part thanks to a Kickstarter campaign (your third success too!). You managed to get a reasonable $226,709 back in March 2020 - how far does that sort of development money really go and what is it truly like to manage a crowdfunding campaign like that?
(Andrew) Crowdfunding campaigns of any size are exhausting. We were extremely happy that our core community came out strong on the first day and we funded in less than 24 hours. That reduced a lot of the stress but when you sign up for a Kickstarter you know (or at least we did, as it was our third) that you are in for a non-stop 30 days. It's a grueling sprint and we're just lucky to have so many fans who believe in us and our record of delivering. That said, it's also a grueling sprint to prepare for one! We spent 8 months getting ready for it.
(Cory) The success of our Kickstarter helped set the game's total budget. We were making Cyber Knights: Flashpoint either way and the Kickstarter's success helped us blow that scope up significantly. We build each new game on the shoulders of the last game -- both technologically and financially -- so Star Traders: Frontiers and our other games stepped in to "match" the Kickstarter basically. Our final crowdfunding total helped us set a final budget of well over $500,000 for the entire game. 
GOL: What's your current release plan for Cyber Knights: Flashpoint?
(Cory) Cyber Knights will follow our tried-and-true process which means its next major milestone is a release to our Kickstarter alpha team. We'll ship a playable -- but very early -- version of the game to these 1,000 backers and work with them for months to perfect it even as we fill it up with more and more content. We're targeting the second half of 2021 to bring the game to Steam Early Access.
(Andrew) We know Early Access games can earn a bad reputation -- games left to die, games without updates for weeks, games that update and invalidate saved games. When you get in on a Trese Brothers Early Access, you'll see a completely different style. For Star Traders, over 8 months we released 89 updates, added huge waves of content and features and never invalidated any saved games (and still haven't at update 240).
GOL: Any last thoughts or words of wisdom to share to gamers and game developers alike?
(Andrew) If you've gotten this far and you like turn-based tactics and strategy games, you've got to check out Cyber Knights: Flashpoint. This heist RPG is coming to Steam in 2021 and the wishlist is open right now.
(Cory) If you're creating something, get out there and share it. Our game dev story started ten years ago with a project we never intended to be more than a fun thing between the two of us. If we hadn't shared the original Star Traders game, we wouldn't be here a decade later with the amazing community we have today around us!
---
Before you do run off and wishlist their great sounding game, you can check out the latest footage of Cyber Knights: Flashpoint in a new trailer they put up in November. Keeping in mind this isn't even in Early Access yet, so plenty of animations and art are subject to change and improvements: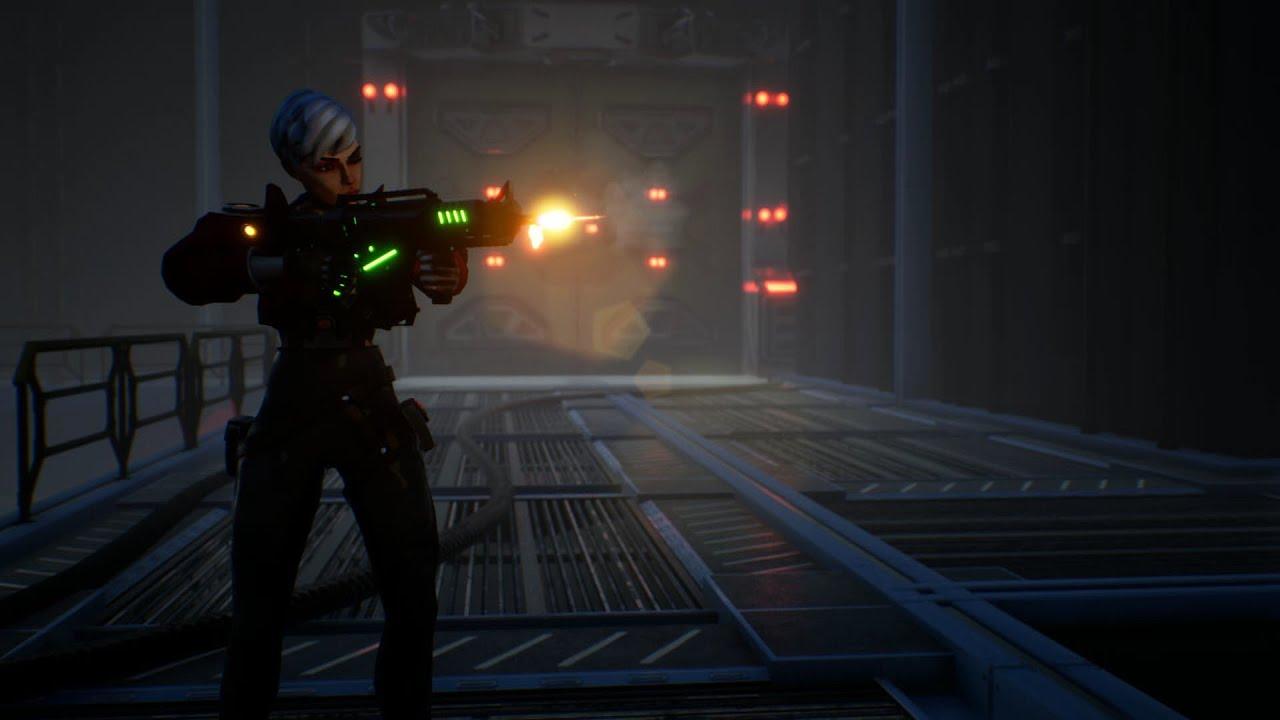 You can find Cyber Knights: Flashpoint on Steam.
Some you may have missed, popular articles from the last month: