Might and Delight (Shelter, Meadow and more) are currently developing Book of Travels which they're calling a TMORPG (Tiny Multiplayer Online RPG) and it looks seriously gorgeous.
With a crowdfunding campaign well behind them now that was a success back in November 2019, they're fully into the production on it now and they put up around 30 minutes of footage along with commentary to give us a true proper first look at what to expect from it. I'm ridiculously curious about this since it will have small player numbers per cluster, it will rely on your character learning a unique symbol language and a focus on authentic roleplaying.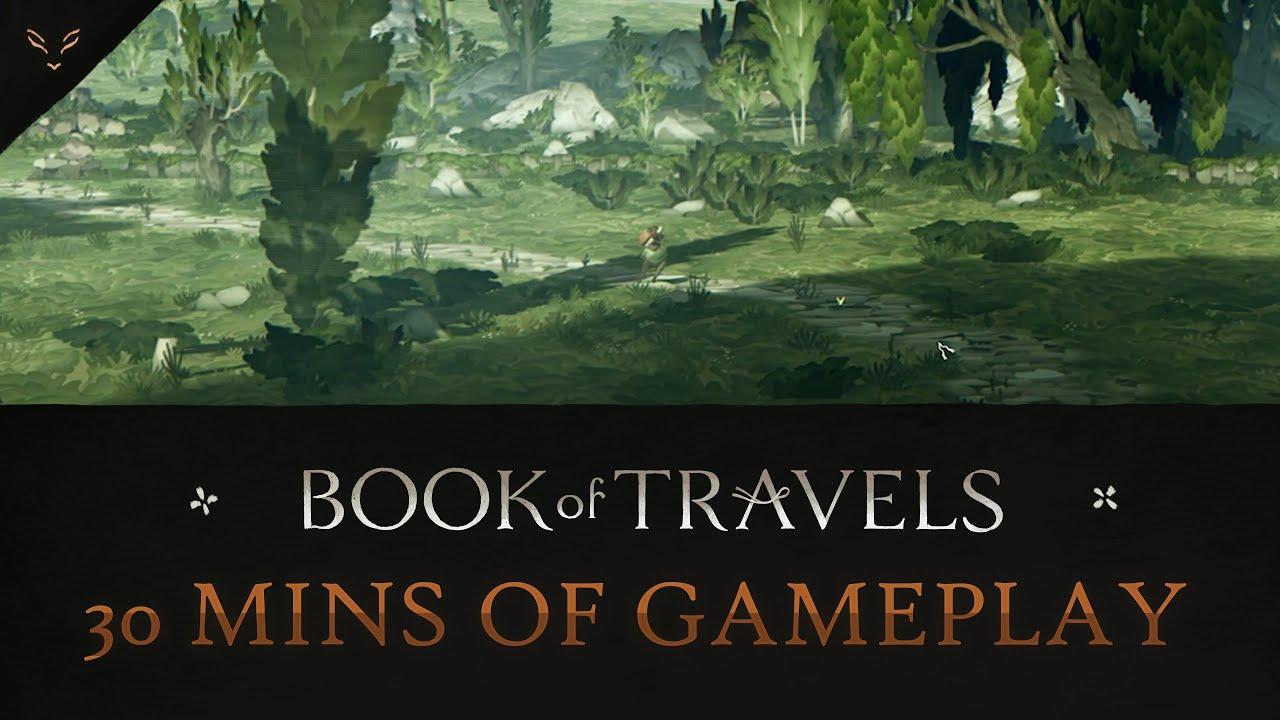 They also spoke to PC Gamer to get some more insight, and they make it sound even more interesting than I initial expected. There's no big-bad evil, or some sort of bad king. The world is already peaceful but there's still going to be some combat and conflict with combat being a serious event with lasting effects. Still, it sounds like Book of Travels is very much about the exploration, learning about the world and the journey, not constant encounters.
Some other features to expect from it:
Authentic roleplaying and individual playstyles - Pick one of 20+ Forms in a detailed character creation sheet that focuses on personality and identity rather than stats and classes. The game allows you to play in a style that matches your character and to set your own personal goals. Are you a danger-seeking adventurer, a stoic practitioner of magic binding, or a carefree tea drinking gambler?
Boundless narrative that won't hold your hand - Your travels will present you with countless randomly occurring events making your story unique and each session different from the last. Peel back the layers of diverse plotlines and discover an immensely deep fairytale world.
TMO - Tiny Multiplayer Online - Other players are few, but your paths will cross - it's up to you to choose to travel together or go it alone. Find vehicles to reach far flung places or just amble through woods together. The absence of guilds and social structures makes your temporary fellowships unique and memorable.
A beautiful world of uncertainty - An intricate and unique world that draws inspiration from old-world fairytales, Eastern mythologies and early industrial eras. Tons of intricate events chains that unlock items, characters, deep world secrets, and hidden gameplay features and tricks.
I can't wait to get absorbed into that world!
You can follow Book of Travels on Steam. They also have Shelter 3 coming up in 2021 too.
Some you may have missed, popular articles from the last month: