Currently in development and now crowdfunding on Kickstarter, ANATHEMA looks absolutely wild. A first-person shooter roguelike about making friends and enemies.
It looks seriously stylish and I absolutely feel like I need it. Coming with a "fine-tuned arsenal of classic FPS weapons" it's promising combat that will be "fast, deep, and bloody". What actually is it though? Anathema itself is a magical, ever shifting cave system where long ago the world's horrors were sealed and every generation one must go in. Spooky.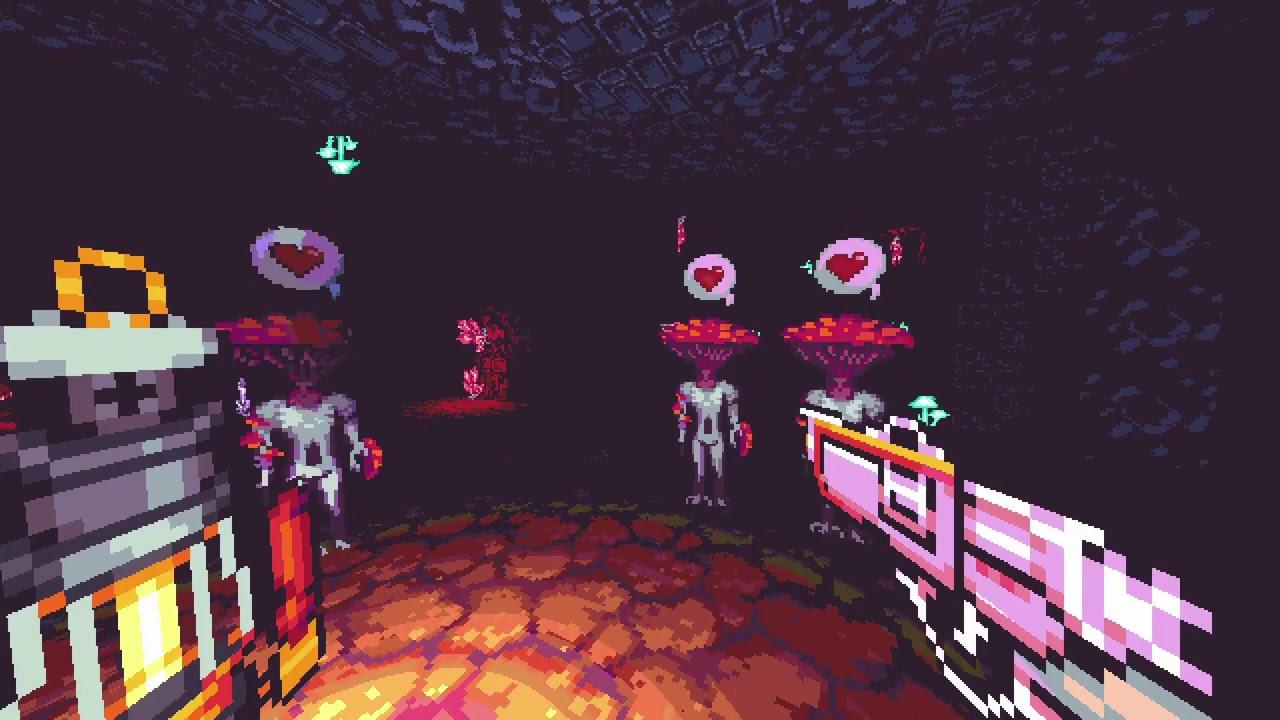 Features:
ROGUELIKE-LIKE: Explore a procedurally generated dungeon full of monsters, treasure, and secrets. Every time you die, the dungeon regenerates.
DYNAMIC FACTION SYSTEM: No creatures are inherently friendly or hostile, you decide who you want to help and who you want to hurt.
A PERSISTENT WORLD: While the dungeon layout changes after you die, your choices live on. Enemies hold grudges, while friends remain in your debt.
RETRO FPS ACTION: The depth of an immersive sim with the pace, feel, and chunky blood and guts of DOOM. Blast away enemies with a classic FPS arsenal, and carve your own path through destructible terrain.
STYLISH GUNMAGIC: Gorgeous, dynamically lit pixel art style in a world of guns, magic, and 70s retrofuture tech.
Here's a fun fact for you: the graphics programmer on ANATHEMA, Evan Hemsley, is the lead developer of the Vulkan renderer for the FNA framework!
There's a demo on their itch.io page, although currently Windows-only the Linux porter and FNA developer Ethan Lee mentioned on Twitter that a Linux build is coming for that too. The Kickstarter campaign also makes it clear that ANATHEMA will support Linux at release.
Find it on Kickstarter here. They have until March 18 to hit at least $25,000.
Some you may have missed, popular articles from the last month: