With a classic retro arcade feeling, the shoot 'em up fuelled by new technology and a roguelite features Jetboard Joust has officially arrived for Linux on Steam. The Linux release comes along side the release for the Atari VCS, which is also based on Linux and so the builds are pretty close. Hopefully if more developers decide to release for the VCS we might see even more, just like with Danger Scavenger.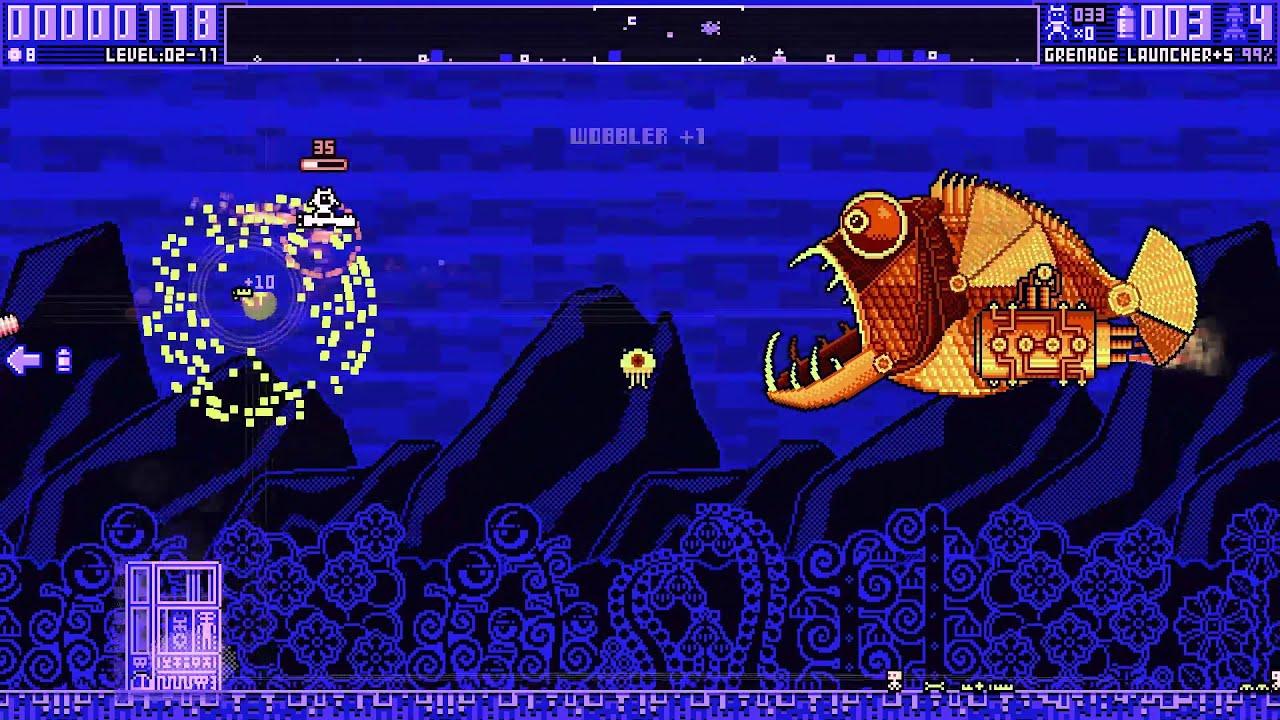 "An intense, arcade-style, 'bullet hell' SHMUP/STG in which you must master a vast array of ridiculous weaponry in order to defeat a race of evil aliens who are intent on abducting innocent civilians and turning them into mutants. Jetboard Joust blends the spirit and intensity of 1980s arcade coin-op SMHUPs with the replayability and tactical elements of hardcore modern roguelikes. Don't expect a story. Do expect frantic, fluid, fast-paced 60fps action, big guns, and explosions!"
It might not yet be correctly advertised as supporting Linux on Steam but the developer announced the release, and it's all live and working great. I've been blasting through (key provided by the developer) and it and it's been one of the best retro-styled shoot 'em ups I've played in some time. The action is over the top, intense and the Jetboard mechanics are awesome the way it lets you smash through many enemies at a time.
On top of the Linux support the game was enhanced to add a shop system so you can sell weapons you don't need, a new hints system, an animated story/intro, much better gamepad support and new localizations for Simplified Chinese, Japanese and Korean.
A thoroughly enjoyable action game. If you love shoot 'em ups, it's a must have.
Find Jetboard Joust on Steam.
Some you may have missed, popular articles from the last month: