Nightmare Reaper, a retro-inspired FPS that blends together elements of a looter-shooter and a sprinkle of RPG mechanics, recently left Early Access and it works great on Linux and Steam Deck. With Steam Play Proton, it's a perfect experience. Note: key provided for me by Evolve PR.
A blending of many ideas from classic first-person shooters, a lot of the inspiration in the graphical style and level design is clear but it has plenty of modern tweaks too. While modern shooters continue to push the boundaries of graphics, they've lost a lot of what made them fun — which is why games like Nightmare Reaper are just so good. Absolutely pumping action with some great visual effects.
Your character is currently living in some sort of mental institution, and you've clearly not had an easy life. When you go to sleep, you sort-of lose grip on reality as each dream becomes a fight for your life in dark dungeons. The story might not be anything to write home about but that's okay, the gameplay and fast-paced shooting fully makes up for that side of it. Frankly, I could happily play through all the action without a hint of story because it just flows together so nicely.
Some of it is just complete chaos too, especially when you have the different enemy behaviours to account for while a few of them run right at you. Never a moment to panic though, with the speed of the game and the power of your weapons, ripping and tearing feels great here.
Here's a short look at it on Steam Deck: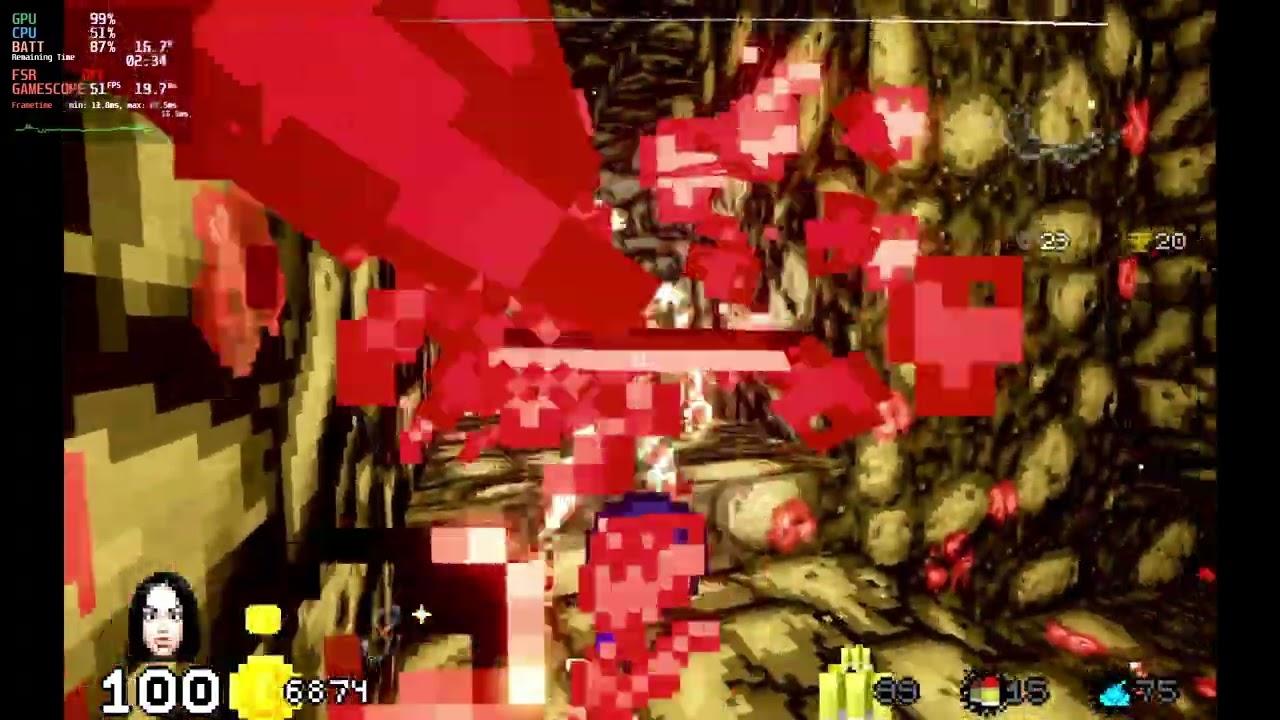 Honestly it feels amazing on Steam Deck.
Quite challenging at times too. While some of the enemies are easy, others are quite the bullet sponge and deal powerful blows you will need to try and quickly get around. Outside of the combat, there's a few places that need some careful platforming too.
You won't play the same game twice either, as it also merges random level generation with manually crafted levels too, so there's plenty to enjoy as your run through. Not only that, there's quite a few different types of weapons to get to allow you to mix and match your play-style. On top of that, weapons have different levels to them so there's plenty of customization on offer as well. It all adds up to an experience you can't forget.
Thoroughly entertaining, a little gory at times but the pixel style of it with the 2.5D theme really looks awesome. It hits the exact spots you want in such a shooter and you shouldn't miss out on this one.
Available to buy on Steam.
Some you may have missed, popular articles from the last month: