A whole month later, Feral Interactive have updated the Native Linux port of Total War: WARHAMMER III to be in parity with Windows at version 2.2.0 and it's a big update. Not only that, but this update finally brings the huge Immortal Empires beta to the Linux version, three months after it became available for Windows.
Some of the highlights in 2.2.0 include:
Changes to settlements and garrisons to reduce the frequency of settlement battles.
Additional flavour for some of the special settlement garrisons—including Karak 8 Peaks, Black Pyramid, Skavenblight and more—by allowing them to use additional units.
A character experience rebalance, reducing the importance of victory types and focusing on enemy unit destruction.
Tweaks to the victory objectives of several legendary lords, including those of the Lizardmen, High Elves and Empire.
A game mode split option has been added to ranked multiplayer, letting you join separate queues and giving you greater control of your online experience.
Adjustments to AI aggression, strategy and overall game difficulty.
Plus, monsters are invading the old world in the form of Regiments of Renown III, and a new endgame crisis brings ruin-death to all! Yes-yes…
The Linux version also now has support for the Champions of Chaos DLC, which is again, multiple months late for Linux.
Here's the changes overview trailer: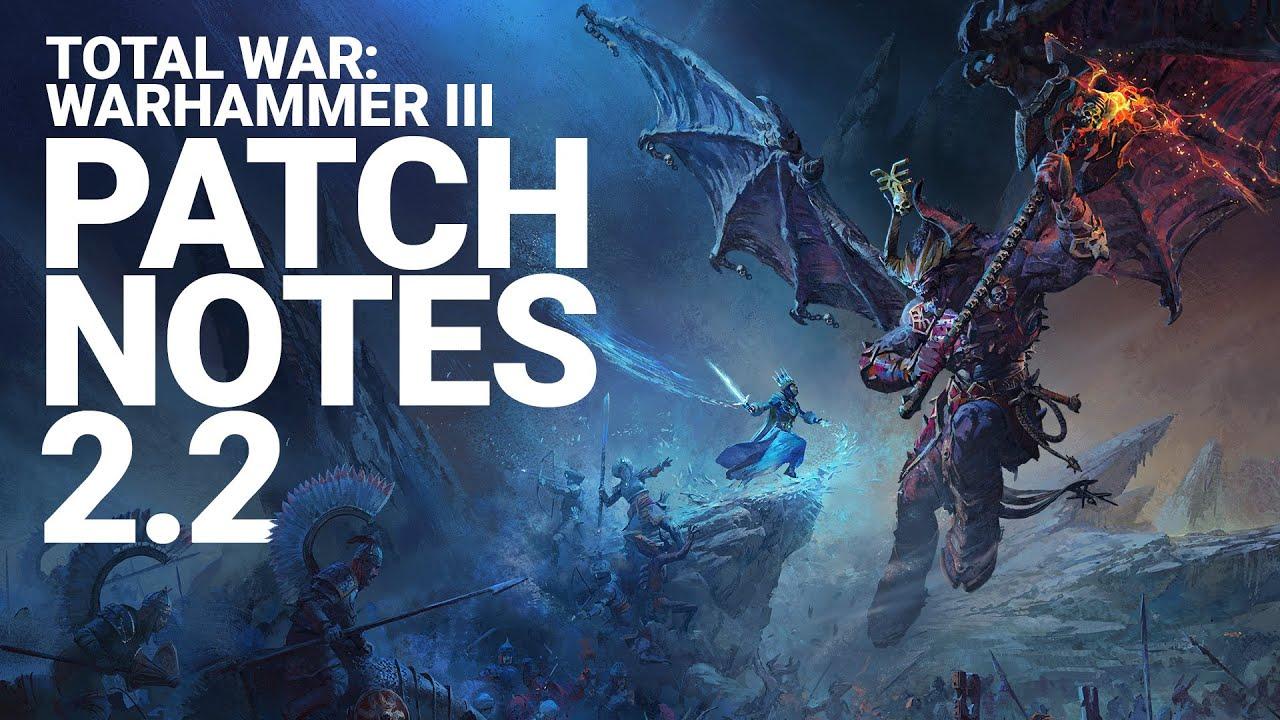 It is nice to see that Feral are actually keeping the port up to date, but the time between it being available on Windows and on Linux is not great. Hopefully they will be able to get that time down in future. Still a shame the Linux port doesn't support cross-platform online play too, so if you want to play with people on Windows you will need to run it through Proton.
ICYMI: check out our previous review from BTRE.
You can grab Total War: Warhammer III on Humble Store and Steam.
Some you may have missed, popular articles from the last month: