AMD have announced that they are working on a big driver update. The Linux driver will support FreeSync and have wider support for their different GPUs.
From the presentation: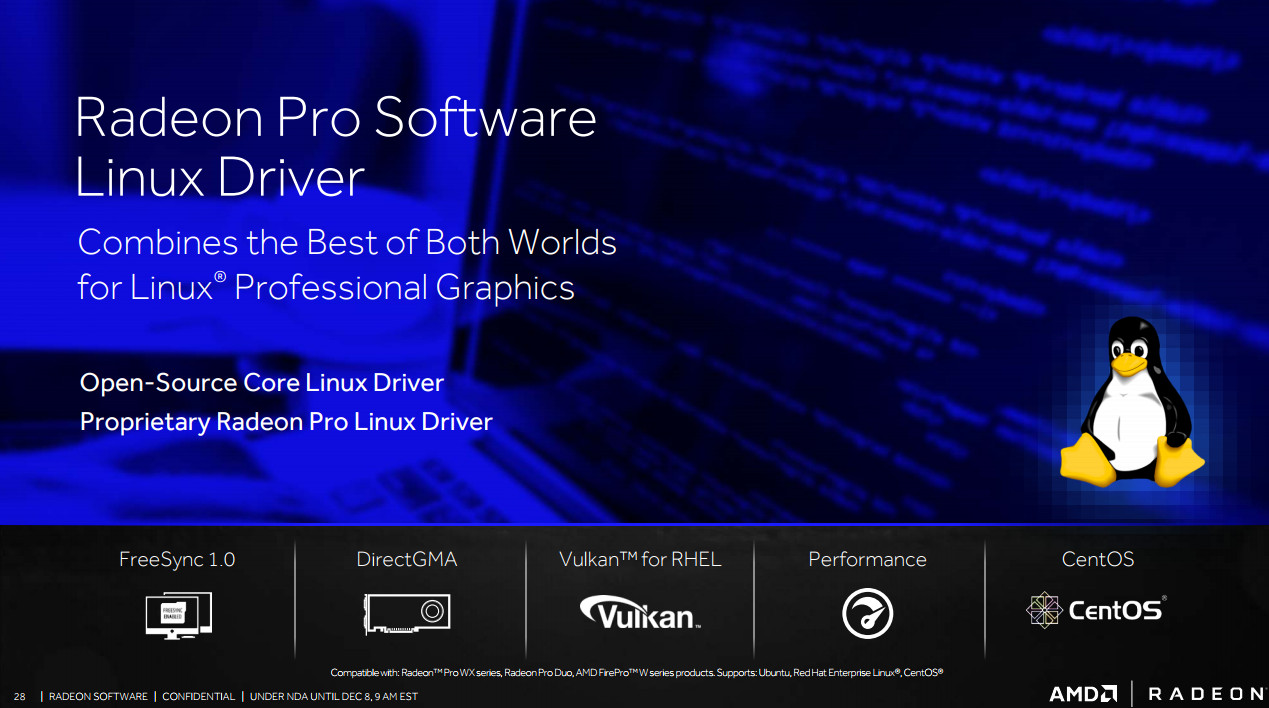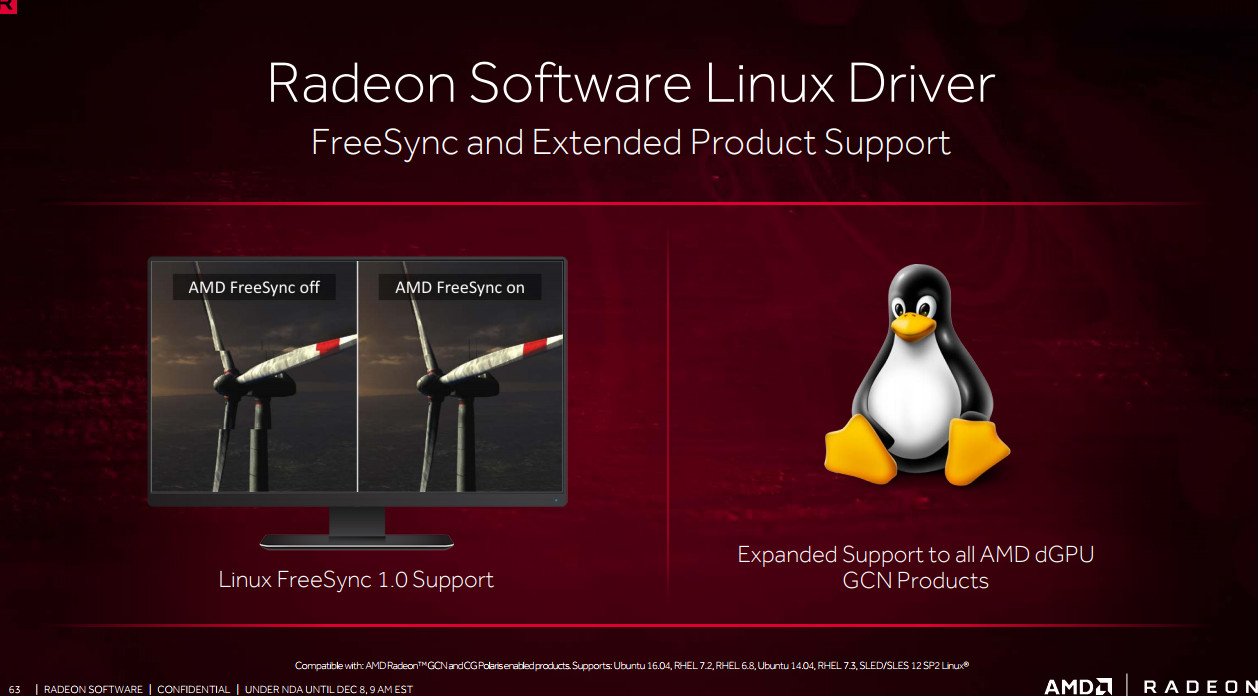 Those look like the only real new things the Linux driver will get, as those two slides are the only time we are specifically mentioned.
Going by the slides, it sounds like it's an update that will use their newer AMDGPU driver. From the way it's presented, I would imagine FreeSync would only be supported on the proprietary part.
It includes tons of Windows-only stuff too, like an updater, support for capturing gameplay and more. Not really interesting to us though, so I won't go over all the other Windows-specific stuff.
It's worth noting, that this was supposed to be under an NDA until December 8th (it says it in the smallprint in the footer), so someone leaked this out, which is why you I can't find any official word from AMD on it.
Thanks
reddit
.