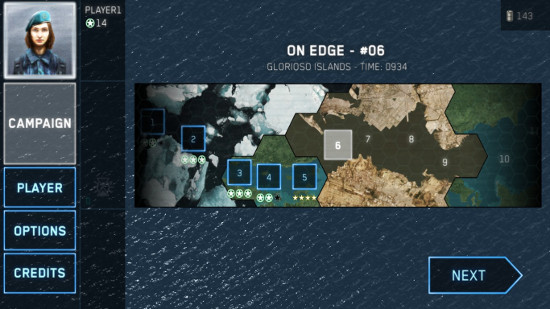 Battle Group 2 was released for Linux this June, and it's a reasonably good little Linux game, so here are my thoughts on it. This test was done on an Intel laptop with a HD4000 graphics chip, so it's not exactly a beast and the game ran perfectly without issues. The only issue I had was plugging my power cord in and not actually turning it on, so half way through my game it died and I lost my progress, boohoo idiot is me.
Originally going into it I thought it was going to be another little RTS game, but I was wrong, as surprisingly it's a solid naval action game where you control the weapons of a big warship.
It may look simple to the eye, but it's not only graphically pleasing, it's actually quite fun to play as well. The difficulty is really quite quick to ramp up as you take on more and more different types of units each with stronger armour than the last. This can range from simple fighter jets, attack helicopters, and missiles up to huge stealth bombers and bigger still.
When you start getting more ships in your fleet and upgrading your current ships, things really do start to get more interesting, as you then get access to not only more weapons, but you need to defend your other ships too, and miss-clicks can be deadly as you don't have much health at all. You can upgrade your ships health, but you must decide between more ammo per reload or health, so choose carefully as your supplies are limited to what you destroy in each mission.
What I love about it is that as your ships get hit and their health bars go down they show their damage, and it looks awesome. The sound in the game is top notch as well, and I simply love the high pitch sound of torpedoes getting dropped towards me.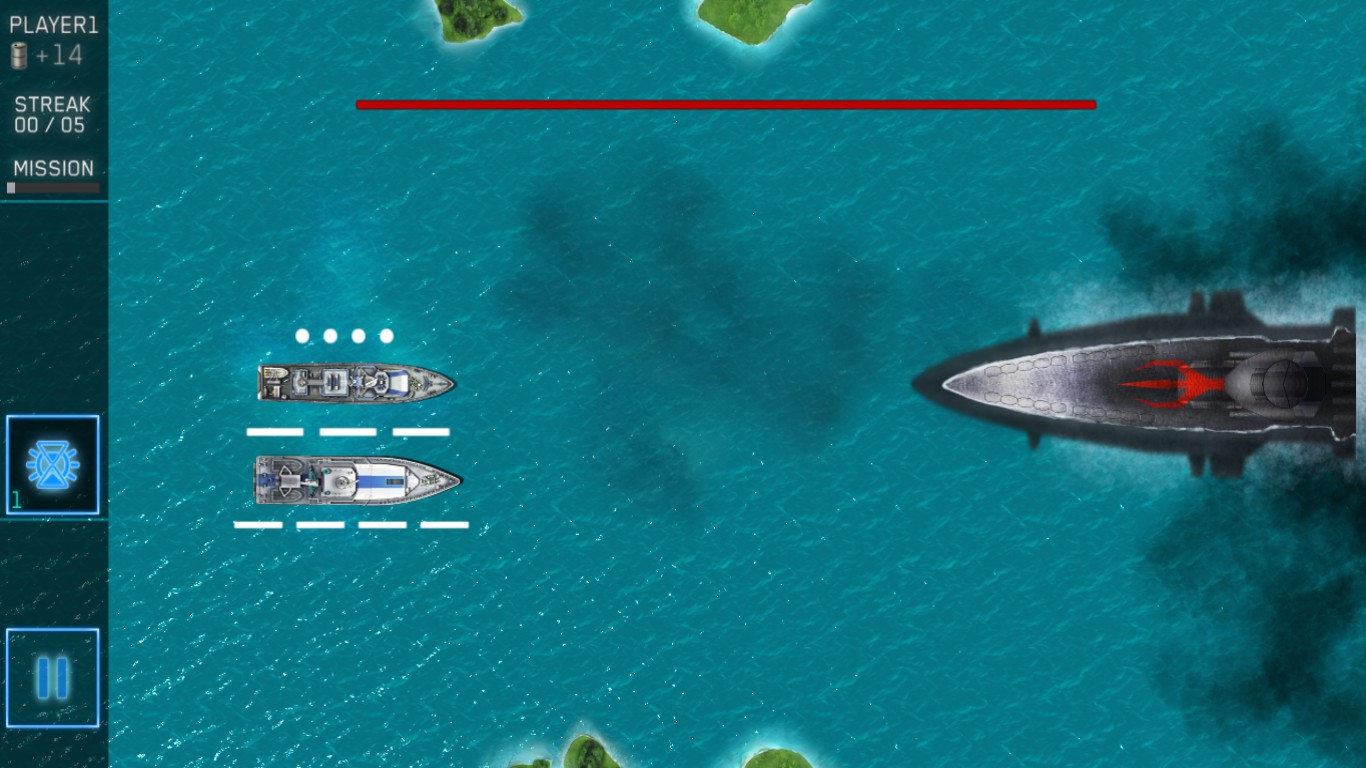 As you sail through the levels you start to think "ok, now what?", and they throw you a pretty big bone, as Battle Group 2 comes complete with boss battles and they get pretty intense! The first boss I came across actually made me think "well shit I'm probably going to die", but luckily for my first ship unlock I chose well with the artillery vessel and it pretty much saved my bacon with missiles being thrown at me constantly that my artillery could partially destroy allowing my main ship to mostly focus on the enemy boss.
I think it's a solid game that can get hairy at times, and one you should really check it out if you're a fan of lots of explosions and fast clicking. This is one game I can happily play from start to end.
So, go grab a copy on
Steam
and tell us what you think as well.