Want a chance to be the villain? Wish granted! Nefarious [
Steam
,
Official Site
], an action platform about kidnapping princesses has a Linux version and it's not bad.
Disclosure: Key provided by the developer.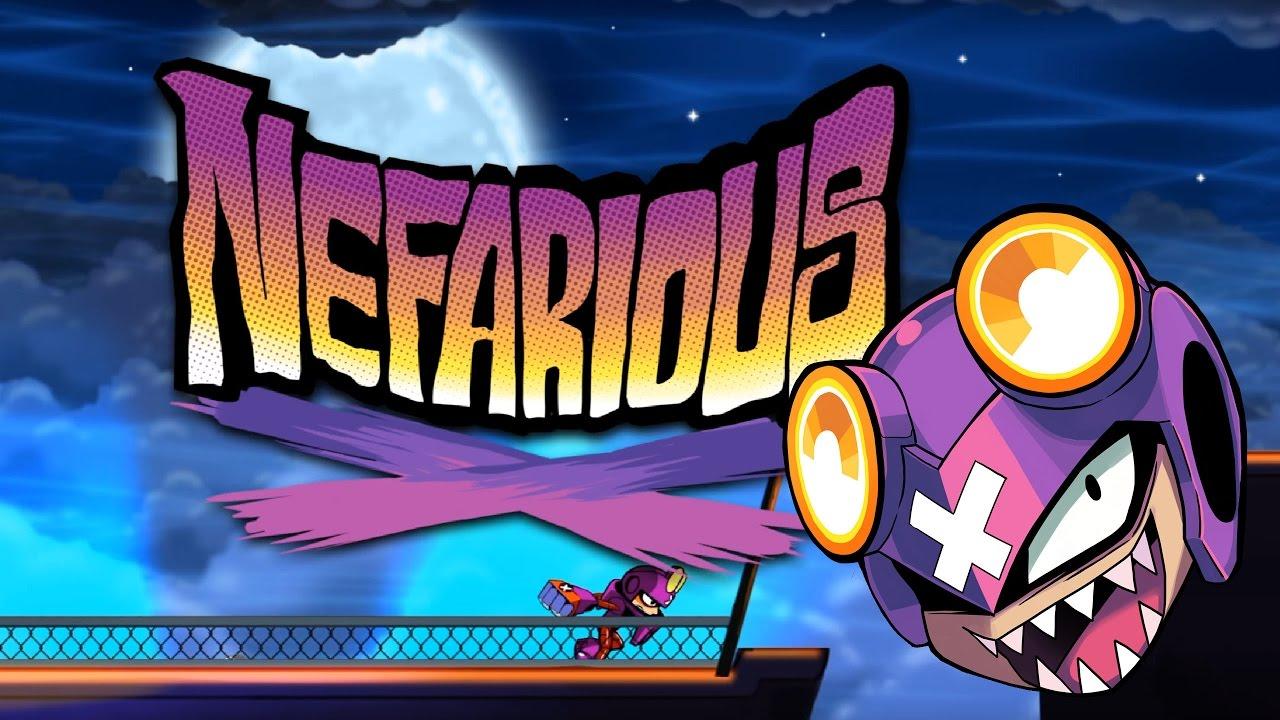 In Nefarious you play as Crow, who doesn't seem to be respected or feared as a villain in his home country. So you decide to go around the world kidnapping all the princesses to power a doomsday device! Something about the princesses being surrounded by some kind of power, but I was too busy punching
everything
to really let that sink in.
A few games do let you be a villain, but the real hook for Nefarious is that the boss-fights are in reverse. It's you in some ridiculous contraption versus the hero of whichever kingdom you're invading to capture their princess.
The boss fights are silly, but very amusing. The first one in particular really captured the kid in me, as the music was reminiscent of the early boss fights in the original Sonic, even the machine you use looks a little like something Doctor Robotnik would use. They all control a little unwieldy though, but hey, being the villain isn't supposed to be easy right?
Some of the platforming is annoyingly tricky! You will be bouncing off exploding tiles, blown around by big fans and more. There's masses of variety in the game in the levels and graphically it's fantastic. Being able to correctly time your jumps to bounce on various objects in a sequence, whilst punching anything in your way really does feel good, so I've had a lot of fun with it.
Outside of the boss battles, you have two weapons: your fist and a launcher. Both of which can be upgraded with the money you collect during each level. Want an explosive punch? Check! How about a rocket punch? Check. It's not a big upgrade system with only a few upgrades available for your punch and your launcher, but still a satisfying extra.
Some of it is incredibly funny too, the Dwarven kingdom for example, I won't spoil exactly what, but when you get there I do wonder if you will laugh as hard as me at what awaits you at the bottom of the elevator. It was completely unexpected and I was chuckling about it for a while. The Dwarven princess capture also takes a bit of an unexpected turn...
While we have a lot of action platformers, I honestly don't think we have many that are as engrossing and as all-around brilliant as Nefarious. It's funny, it looks damn good, it plays really well and the Linux version is utterly flawless.
Steam Controller note: If you don't use SC Controller, you might need to set the config into a standard gamepad mode, as it didn't work on the default Steam Controller config.
Some you may have missed, popular articles from the last month: