Blood will be Spilled has you follow Jack, a mosquito bounty hunter on his path of revenge voiced by Elias Toufexis (Adam Jensen from Deus Ex) and it's coming to Linux.
Confirmation comes from Twitter, where the developer responded to a question about Linux support with:
Hi there! And thanks a lot :) We're planning on making a Linux version, so unless something incredibly undexpected happens, there will be one. :)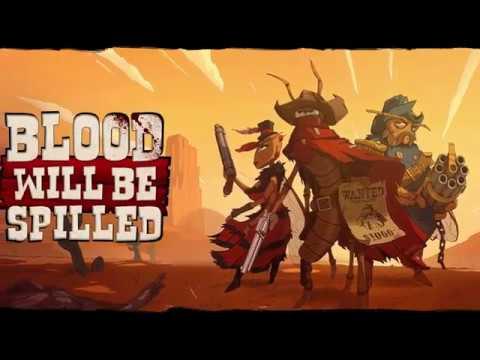 Features:
Epic adventure of blood and revenge, featuring guns, explosives, trains and insects (with even more guns!)
With a narrator, accompanying you through the story (voiced by Tim Simmons)
Jack is voiced by legendary Elias Toufexis (Adam Jensen from DeusEx)
Outstanding cast of more than 15 fully voiced and rather peculiar characters
Fully hand drawn visuals in a distinct comic book style
Absolutely love the style of this, with an impressive voice cast as well it's shaping up to be something that I'm quite excited about.
What's also interesting, is that the developer Doublequote Studio, received funding in June last year from the Slovak Arts Council which is what has enabled them to work on it full time.
Follow it on the official site and Steam. It's currently scheduled to release sometime in Q1 2019.