UPDATE: The developer provided some clarifications here. I think the key point to take away is this "Last but not least, we are shelving the Linux port, not outright killing it. This doesn't mean we won't do it after the launch."
ORIGINAL: Book of Demons [Steam], a dungeon crawling hack and slash with deck-building will no longer get a native Linux port. Steam Play is part of the reason.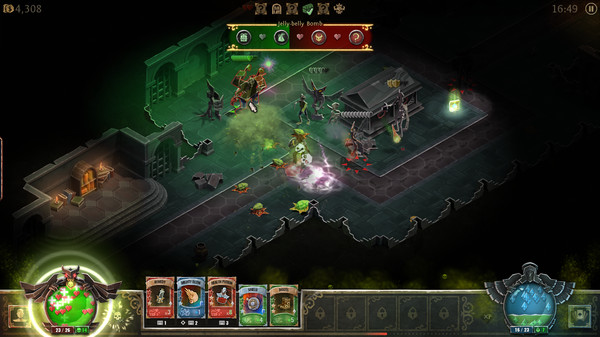 It won't be the last game to do this I'm sure. At least in this case, they aren't pulling support for an already released game like Human: Fall Flat as Book of Demons didn't have a public Linux version. Anyway, writing on the Steam forum the developer noted a few vague issues they were having.
Things like "We had as many different issues with the build as testers. With each flavor of Linux came different issues." along with "Right now everything indicates that Linux port would be very high maintenance.". I always find these types of statements highly unhelpful, unless they actually say why that is. Let's be clear on this again too, you do not need to support all Linux distributions, support the most popular.
They went on to mention the issue of users only getting a single choice between Native or Proton, since Steam has no built-in way of picking between Steam Play or a Native build. An issue that seems to be mentioned more lately by gamers and developers. So, they said they will "focus our efforts on supporting Steam Play and Proton.".;
This does bring up some interesting thoughts. To be clear, I'm very open minded about Steam Play especially since sales will still show up as Linux and that I do like.
However, there's a lot that's unclear right now. When developers say they will support Steam Play/Proton, how will they do that? It would at the very least, require them to test every single patch they do on a Linux system through Steam Play to ensure they haven't broken it. Anything less than that and I wouldn't say they were actually supporting it. If it is broken, finding out why might end up being a hassle and hold them back and end up causing more issues. They can't really guarantee any degree of support since it is Valve and co handling it for them, the way I see it is that the game developer is not really doing anything.
Some you may have missed, popular articles from the last month: