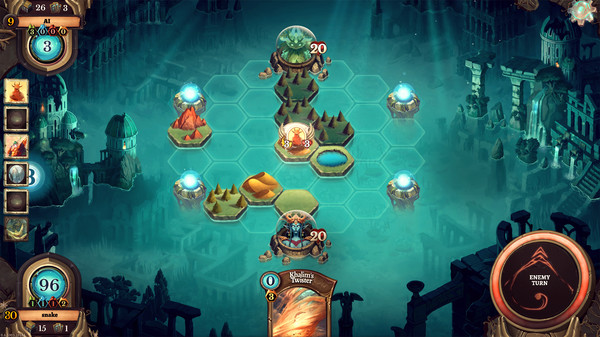 Faeria
is the extremely cool card-based strategy game where you build the board to battle on as you go. The developers have stated the free to play launch will happen in September.
Note
: It doesn't have a Linux/SteamOS icon, but I assure you it has a Linux version.
You can currently buy in for £5.99 or £17.99 (to get extra cards, avatars and so on).
I love the game, I think it's a rather unique card-based strategy game and I am surprised more people aren't playing it. I think it's going to be a massive hit when they go free to play (which was always planned).
They have also just
announced monthly cups
, where you can win some money!
About the game
(Official)
Following a successful Kickstarter that gathered more than 3,500 backers in 2013, Faeria was revamped to make it closer to our vision of "easy to learn, hard to master".
Faeria combines the core values of Strategy Card Games together with a Living Board, giving you the ability to shape the board as you play to create mind-blowing strategies. Each game of Faeria is not only unique, beautiful and fast-paced but also highly competitive with upcoming features such as an observer mode and integrated tournaments.