After a
bit of an issue
with the original non-release, Motorsport Manager [
Steam
] is now available on Linux. I've taken a quick look to see what it's like.
The developers made a mistake, but after I contacted Valve it was corrected. I will put any attitudes aside to make sure it's still covered. I wanted to play it after all, and it's here, so I don't see why anyone would ignore it now.
With that out of the way, here's what I think of Motorsport Manager's Linux version.
First up, here's a video from the livestream (video quality due to it being from the stream):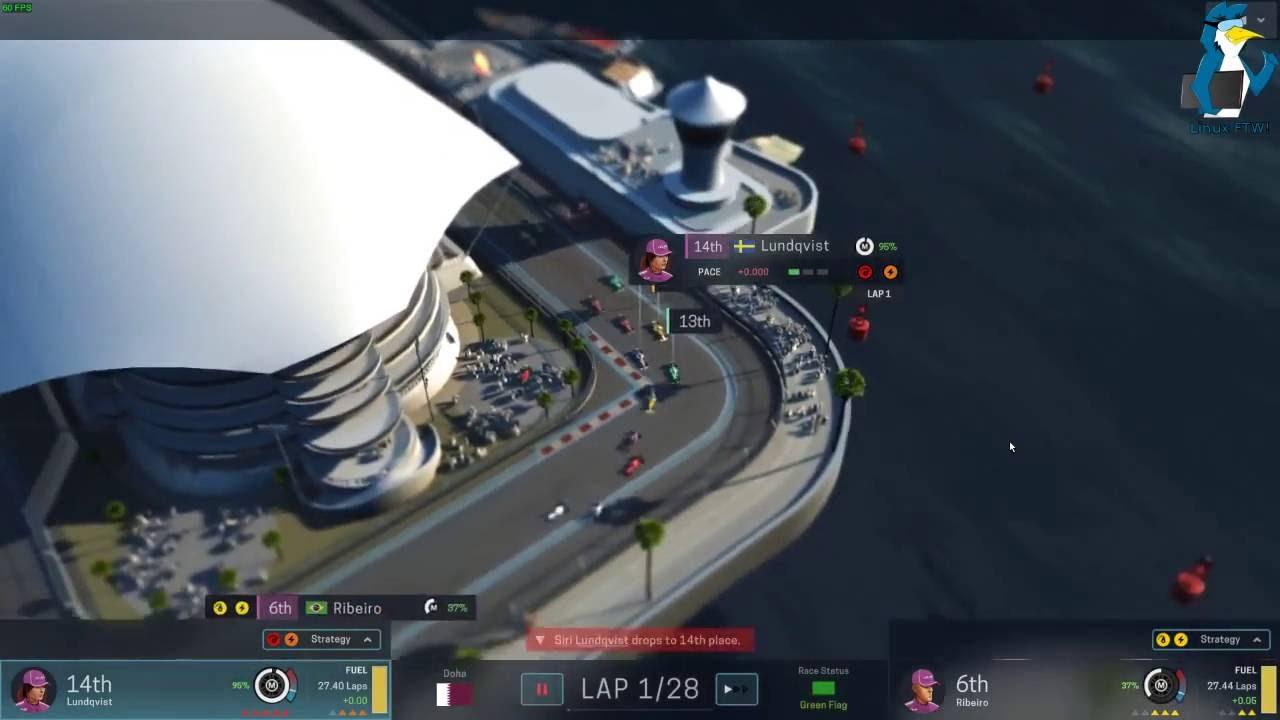 Fun fact: We got hit with two copyright claims on this video, due to the music included in the game. That's why the audio is lower quality at points, as Youtube removed the background music.
I didn't actually plan the livestream, as a user in the GOL
IRC channel
requested it. I had never played it before, so I was learning as I was going.
It's not the best looking game for sure, but it makes up for it in the sheer amount of actual simulation going on.
The first big surprised: the tutorial is actually great, as I usually get utterly overwhelmed by these types of management sims, but to my surprise the tutorial presented things so well I was breezing through the many different aspects of managing an F1 team.
The tutorial slowly fills your screen with more and more stuff, but it does so carefully giving each part a decent explanation. It's not all walls of text, but pretty icons and it's just easy to understand.
During the actual race, you will be giving orders to your two drivers. Telling them how aggressive to be, getting them into the pit to replace tyres and repair damage. You will keep an eye on the weather, as it may rain needing different tyres and so on. You can switch between any driver on the track to watch over at any point, but you are limited to a top-down view. You also can't zoom in very far. I would have like additional levels of zoom, but it's not too bad.
You aren't just dealing with the actual racing. You will be hiring and firing drivers and crew members, kitting your car out with upgrades and designing new parts, picking sponsors and much more. Outside of the cars themselves, you also have a headquarters to upgrade with new buildings, which was another fun part of it. A helipad, for example, will enable you to get higher level sponsors as you look more flashy.
The game has surprised me with the amount of depth it has, it's totally unlike I imagined it to be. It seems to be well designed and generally a nice experience.
I ran it on maximum settings and didn't encounter a single issue, as far as ports go it's damn good. I was impressed at just how smooth it was while livestreaming.
I'm actually going to recommend it if you like your F1 and business simulators, as it's a thoroughly interesting experience. Watching a video of someone else do it doesn't do it any justice, as actually playing it really does keep your mind constantly busy.