Kingdoms and Castles, the rather good strategy game about building up a medieval kingdom continues to evolve. This latest update adds in some fun sounding new content.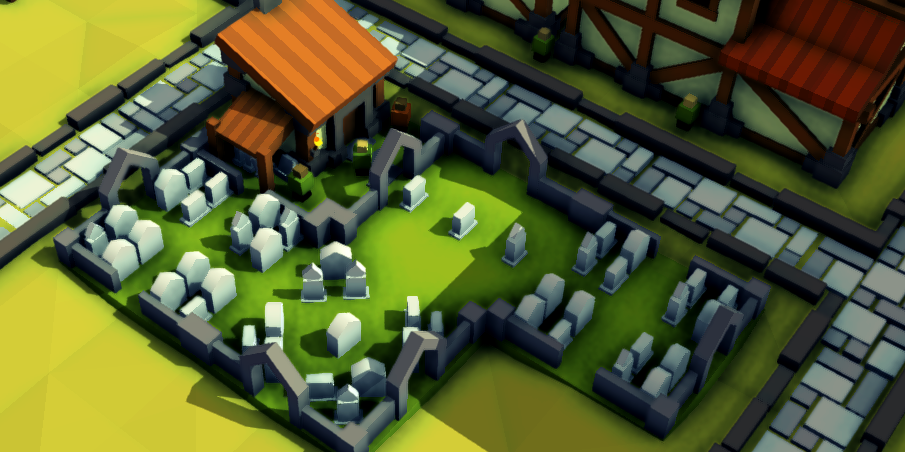 With this release, you can now build Cemeteries. These will be made up of a grave keeper's hut along with cemetery tiles that fill up as your peasants die. They're necessary too, since dead bodies left laying around can cause a deadly plague. Plagues will now often start off in residential areas and continue to spread, so to help with that they've introduced a new Clinic building that's cheaper than a Hospital.
On top of that, the map will also now spawn some empty caves. After time, they will end up being populated with Wolves which will attack anything except peasants employed by foresters making you defence even more important. Maps also now have a Witches Hut, depending on how you get on with the Witch you might get some interesting spells or a curse on your kingdom.
The developers have done a few other tweaks and fixes too, including the Charcoal maker, Forester, Iron Mine, and Quarry now having their own delivery people.
Really do enjoy watching this game continue to grow, definitely worth supporting it's very different to the original release and much more interesting to play. I'm still extremely excited about the rival AI kingdoms update to come, which they should be sharing some details on in the near future. Fun to see them add sweet content like this while we wait though.
You can find Kingdoms and Castles on GOG, Steam and itch.io.
Some you may have missed, popular articles from the last month: