A rather interesting looking fast-paced FPS released with Linux support recently called Cold Space [Steam, Official Site], I took a look to see if it's any good.
The Linux build released only a few days ago, not long after the Windows version. The initial announcement said it was only for NVIDIA, but it seems it may work on AMD GPUs now too as it's listed in the system requirements.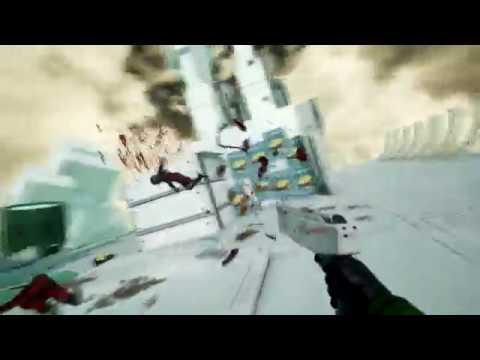 Features:
Every shot is a potential kill.
Fast respawn for unstoppable process.
Melee weapon makes you more deadly in a close combat.
Use the force-field, if you would like to live a little longer.
Watch radar to cover your back.
Use double jump mechanics to take advantage on a battlefield.
Grab pickups dropped on the level, to make yourself more dangerous: rapid-fire, wallhack, speedhack, quad-jump and improved force-field.
Customize your spaceman with a looted outfits.
I tested it out for a bit and it's a bit rough, but if you do enjoy fast-paced shooters with the one-shot kill mechanic then it might be an okay choice. It currently only has two game modes: team deathmatch and domination. After trying out both, I can see the appeal with these types of games and I actually did have quite a bit of fun. If the developer continues to expand the game and polish the experience, it could end up being pretty decent.
I do like the spawn system, with people flying down in little drop pods, that looks pretty good. The retro sci-fi spaceman character is also quite amusing.
If you don't see any servers online, be sure to hit refresh. Right now, it seems it doesn't auto-populate the list. It's on sale on Steam with 75% off until January 24th. Don't go expecting much, but it might surprise you.
Some you may have missed, popular articles from the last month: