Contraption Maker [
Steam
,
Humble Store
,
Official Site
] came to Linux with the Humble Indie Bundle 14 back in 2015. I was gifted a copy some time ago (thanks oldrocker99!) and finally found some time to play it.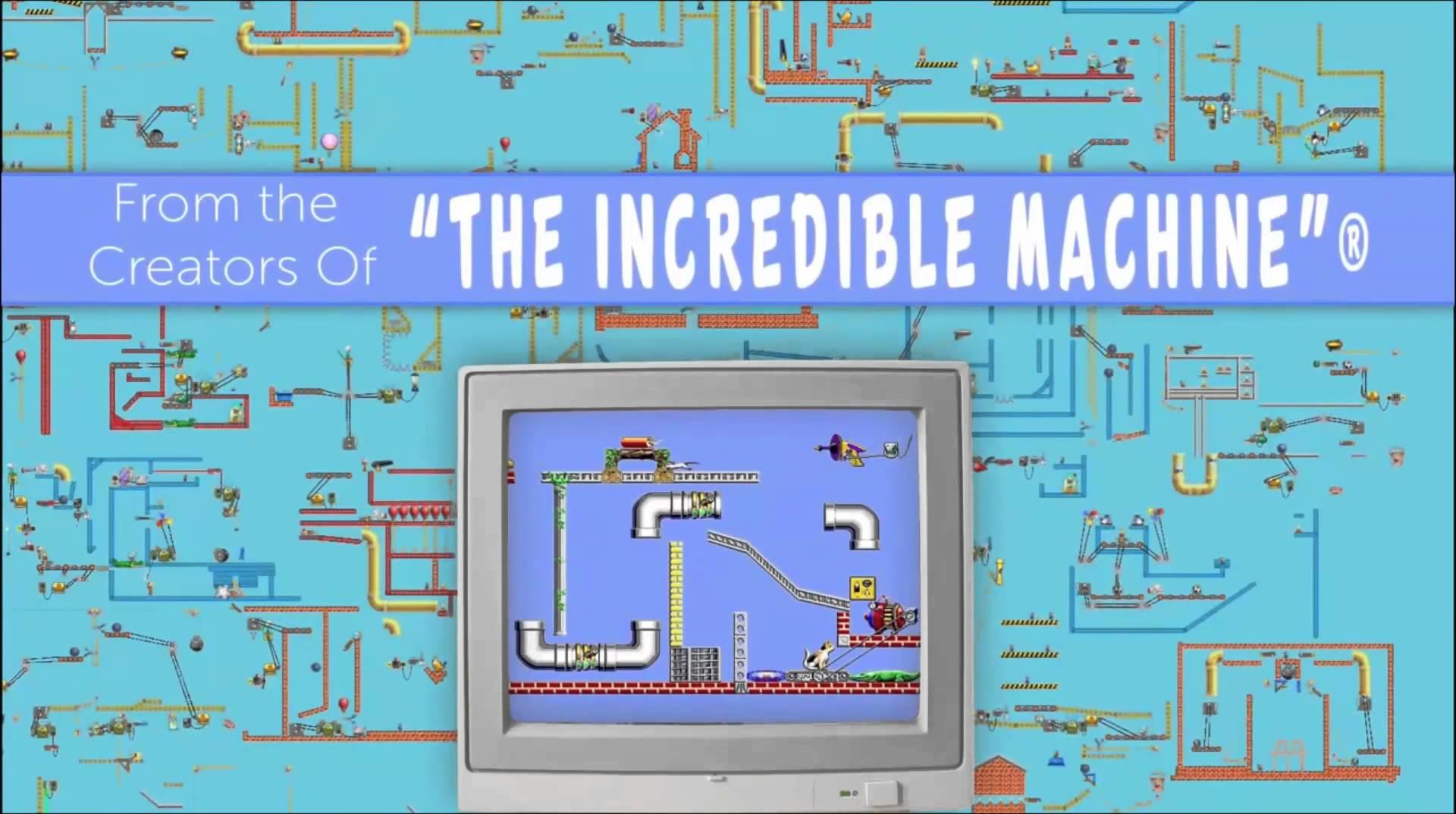 The game is actually made by some of the original team behind the first Incredible Machine game from the '90's, which is why it's essentially a spiritual successor. Obviously with improved graphics and physics to make it more suitable for a modern audience.
Despite the childish looks, it's actually a rather clever (and completely silly) puzzle game about building a machine to fit a particular task, so think of it like making lots of a Rube Goldberg machines. It's bonkers most of the time, like powering up a conveyor belt to move a bowling ball, which then falls off onto some scissors, which cuts a rope to let a balloon fly away. However, to power that conveyor belt you might need another series of events, like another conveyor belt to drop something onto a switch and so on.
It has lasers, dynamite, rocket ships, balloons, timed bombs, you name it. As expected, it starts off incredibly easy as it introduces more types of objects and later gains some real difficulty. There's a lot of tutorial puzzles to ease you into it, but seriously don't be fooled by them, later on it requires some reasonable critical thinking and problem solving skills as some of them can be a bit of a brain twister.
There's usually more than one way to solve a puzzle, which allows a bit of freedom in how you test it. I found that testing a partially built contraption will often spark a eureka moment to help you finish it off once you see how everything else runs.
It has 200+ puzzles, Steam Workshop where you can make and share your own puzzles and some of what the community has created is damn impressive too. You can even create contraptions together online, which sounds pretty amusing.
The Linux version also seems to work perfectly! Suitable for young and old alike, this is an essential game to have if you like silly physics puzzle games. Would be a good game for kids during their school holidays to keep their minds active and good for us to keep our minds fresh too!
The names of the sections made me laugh as well, since it goes from Tutorial, Easy up to "Pretty Much Impossible" and yeah — there's quite a big difference in the difficulty that's for sure. I tried some of the later levels and I clearly had no idea what I was doing.
My only issue with it is the music, which repeats so often it becomes incredibly irritating, so I would suggesting going with your own music if you plan to play it. Not a game you really need any audio for, so it's not a big issue.
Right now it's actually on sale on
Steam
and it also gives you an extra copy to send to a friend, good deal that!
Have you played much of it? What do you think? Share your thoughts in the comments.
Some you may have missed, popular articles from the last month: