Freaky Creations recently released To Leave, a mystifying narrative-driven adventure that deals with depression, self-harm and more adult themes. This might be one of the most unique experiences I've had all year, combining gameplay elements from many different genres all blurred together into a very strange and absorbing game. Note: Key provided by Novy PR. Steam version tested.
About the game:
To Leave features challenging puzzle-platformer levels that will test your puzzle-solving skills through an emotionally gripping story. The game addresses depression – a state of mind that tempts you to open any doors if they allow you to leave everything behind … sometimes for a moment … sometimes for life.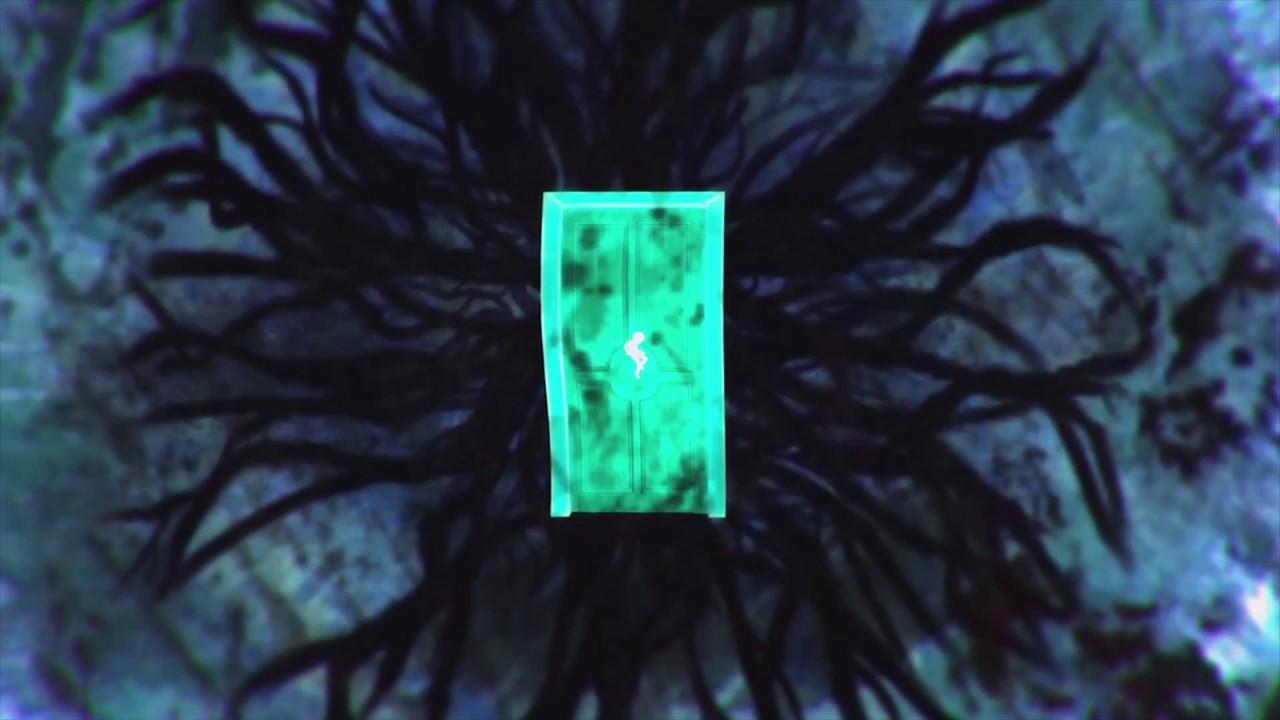 It has an interesting mix of gameplay together with some quite well done animated shorts, to create an incredibly strange thought-provoking experience that will leave you with many questions as you progress through it. You can learn a little more from reading the written diaries, but it still doesn't answer a whole lot. This is intentional though, it's an experience that's meant to make you think more than spoon-feed you answers.
It's quite a slow experience for a lot of it, although the actual levels flying around with your door do help to level this out as they're a lot faster and they can be a little on the tricky side. Each level requires you to travel towards a temple to harvest souls, you do this by navigating around with your magical flying door.
What makes it tricky, is that you need to hold down a button to keep your propulsion going but one single touch of a wall or other dangers and you will be reset. On top of that, your energy is constantly ticking down, so you need to pick up orbs to replenish it. If your energy reaches zero, your movement is slowed right down. You need to land on the last stone face in each section of a level, to be able to enter through the door to get to the next section and with each new temple introducing different hazards it keeps it feeling fresh.
One part in particular was absolutely maddening, with it requiring some incredibly precise timing to avoid objects flowing towards you, while you wait to drop down where there's more objects being blasted around much quicker. This one section took me a good 20+ attempts to beat it. Imagine the mechanic of something like flappy bird, with a beautiful art style and much more intense, that's a really basic way to describe the flying gameplay element. The devilish level design is not to be underestimated in this one.
Features:
Experience a lyrical, awe-inspiring platformer that ignores genre boundaries.
Savor a stunning, handcrafted world full of color and danger.
Immerse yourself in a gripping, emotional narrative that doesn't hold back.
Enter Harm's mind though detailed diaries that chronicle his journey of self-discovery.
Enjoy an original soundtrack that reflects the beautiful yet dissonant nature of the game's many worlds.
Explore the peaks and valleys of manic depression through a powerful mix of story and gameplay.
When talking about the game, here's what one of the developers had to say:
It was liberating to embark on To Leave's development without concern for what was thought possible for a small Ecuadorian studio. I've never done anything more difficult in my life! To Leave is a deeply personal experience. Sometimes harrowing, often puzzling, it gives players something they don't expect in a self-contained, interactive narrative.

Estefano Palacios (Creative Director, Freaky Creations)
In regards to any issues in the Linux version, I was told this:
There seems to be a crash related to plugging and unplugging a 360 controller while the game is running -- and the diaries seem to have some sort of graphic corruption. Don't get me wrong: they're readable ... they just look wrong :)
I didn't actually notice any issues with the diaries myself, so it might be on specific driver versions they saw the issues on. With NVIDIA 396.54 there were no graphical issues at all. It also works perfectly with the Steam Controller although it did crash once when I tried to resume the game while alt+tabbed.
I actually enjoyed it quite a lot. Currently, it's only available on Steam.