If you're in the mood for a story that's a little different, with a presentation that's rather unique then take a look at Critters for Sale.
Currently, only the Snake story is available. Critters for Sale will eventually comprise of five short stories, each being set in a different era and location. It will touch on themes like time travel, black magic, immortality and more.
While free, the developer does accept donations through itch with the 'pay what you want' model, which will help them finish more of it.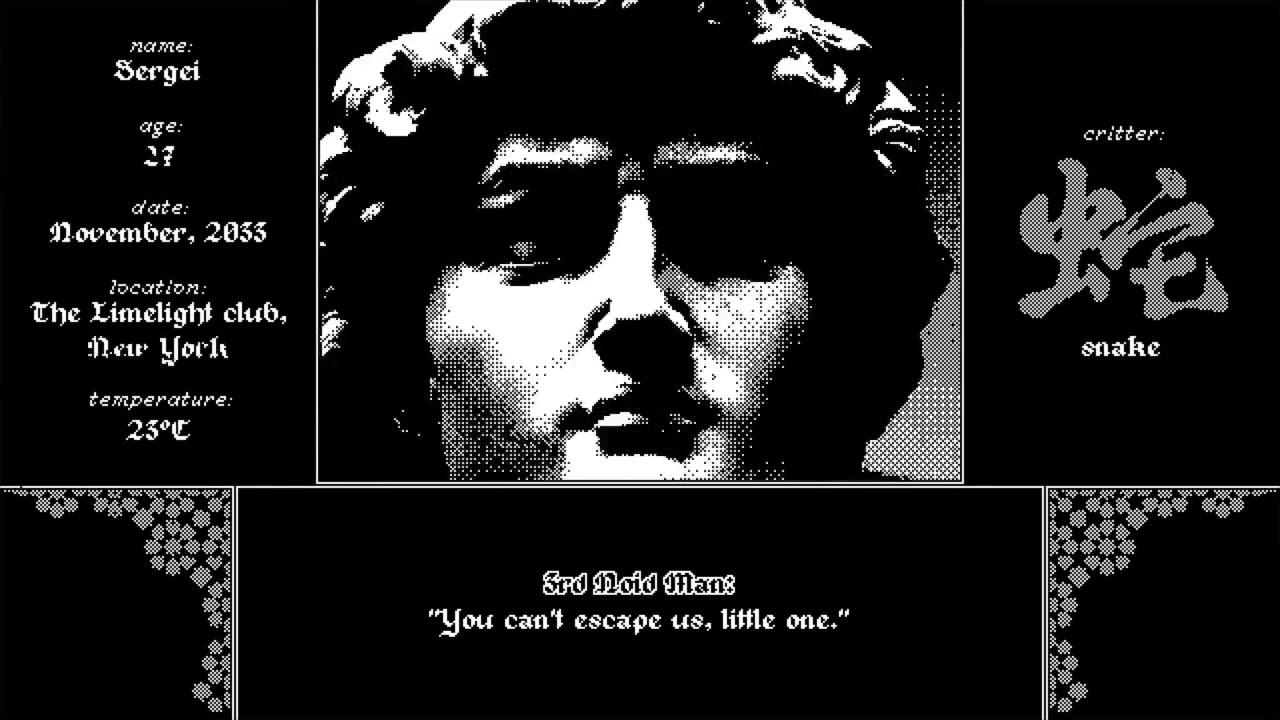 A note for NVIDIA users: It does have a Unity game engine bug, where the bottom part of the screen gets a little distorted. The same issue I reported on and gave a fix here. In short, launch it with this added to the end:
-force-glcore42 -force-clamped
So, from terminal you would simply do this in the downloaded folder:
./Critters\ for\ Sale.x86 -force-glcore42 -force-clamped
Once you do that, it's all good.
It's very cleverly done and the distorted visual style is certainly creepy, I'm just not entirely sure on the legalities of it considering what it does. I don't want to spoil it but if you play it you will understand.
I think if they manage to expand it (I felt it was far too short) on top of adding more chapters it could really be something.
Find it on itch.io.
Some you may have missed, popular articles from the last month: