Developed Weather Factory, some of the same people responsible for Fallen London and Sunless Sea, have pushed out a good free update for Cultist Simulator along with the first DLC.
See Also: Scaine's original review of Cultist Simulator who said it's "like nothing you've probably ever seen before".
I have to agree with what Scaine said about it, the game is truly unique and while very interesting it can be difficult to get into and quite confusing at the start. It's also a strange game to try and describe! A single-player tabletop card game with you dragging cards around and slotting them into actions to progress through it.
Even with the starting confusion, it's certainly a game that managed to pull in my entire undivided attention in a way that not many games are able to. That's thanks to the excellent writing, the atmosphere and the many options you're presented with to further whatever goal you desire. It's a brilliantly addictive game.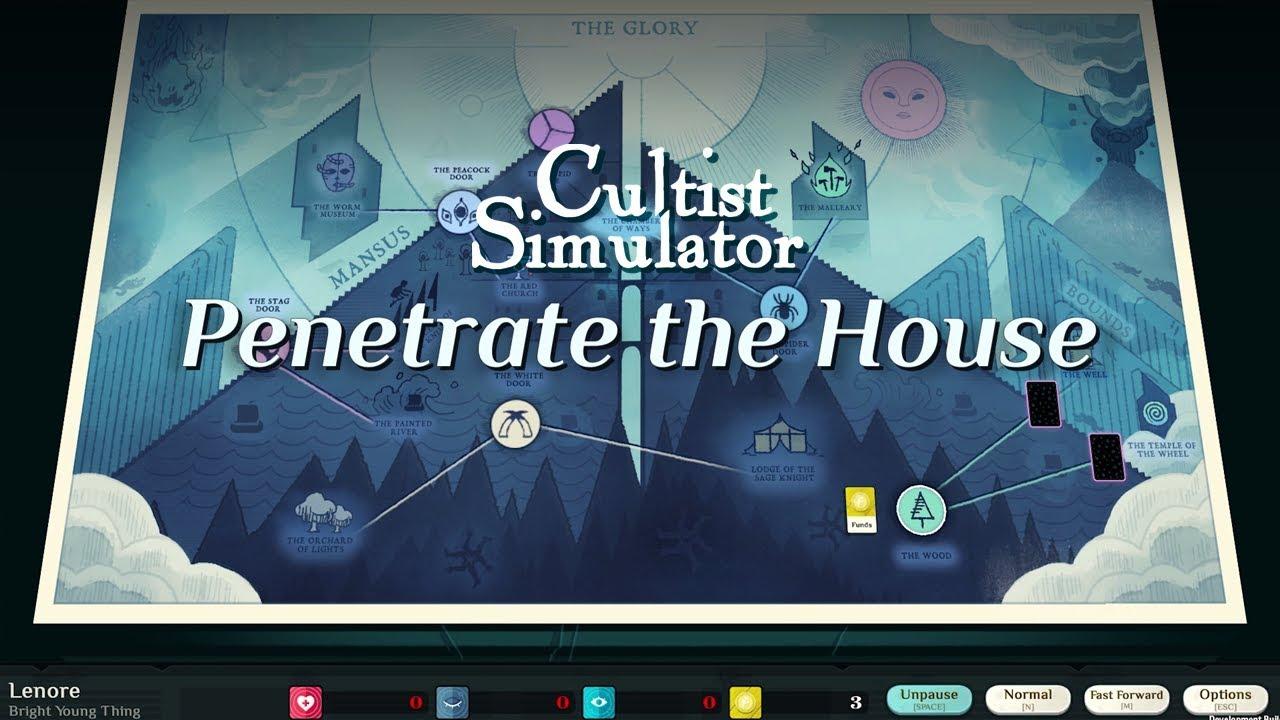 Here's what's in the free update out today:
Wounds and scars: Followers now learn from their mistakes. It's much safer to send them on Expeditions, and though they'll still die if they injured enough.
Follower romance: what could go wrong with workplace relationships when your office is an occult society dedicated to bringing the apocalypse? Court your cultists and date your disciples. It probably won't end disastrously.
Rebellion and rivals: mistreating acolytes now risks turning them against you and attempting to win the game faster than you can.
Quality of life updates: a smorgasbord of UI/UX improvements based on feedback since launch. Snap-to-grid cards, double-click card placement, intelligent card stacking… now nobody should get RSI. Yay!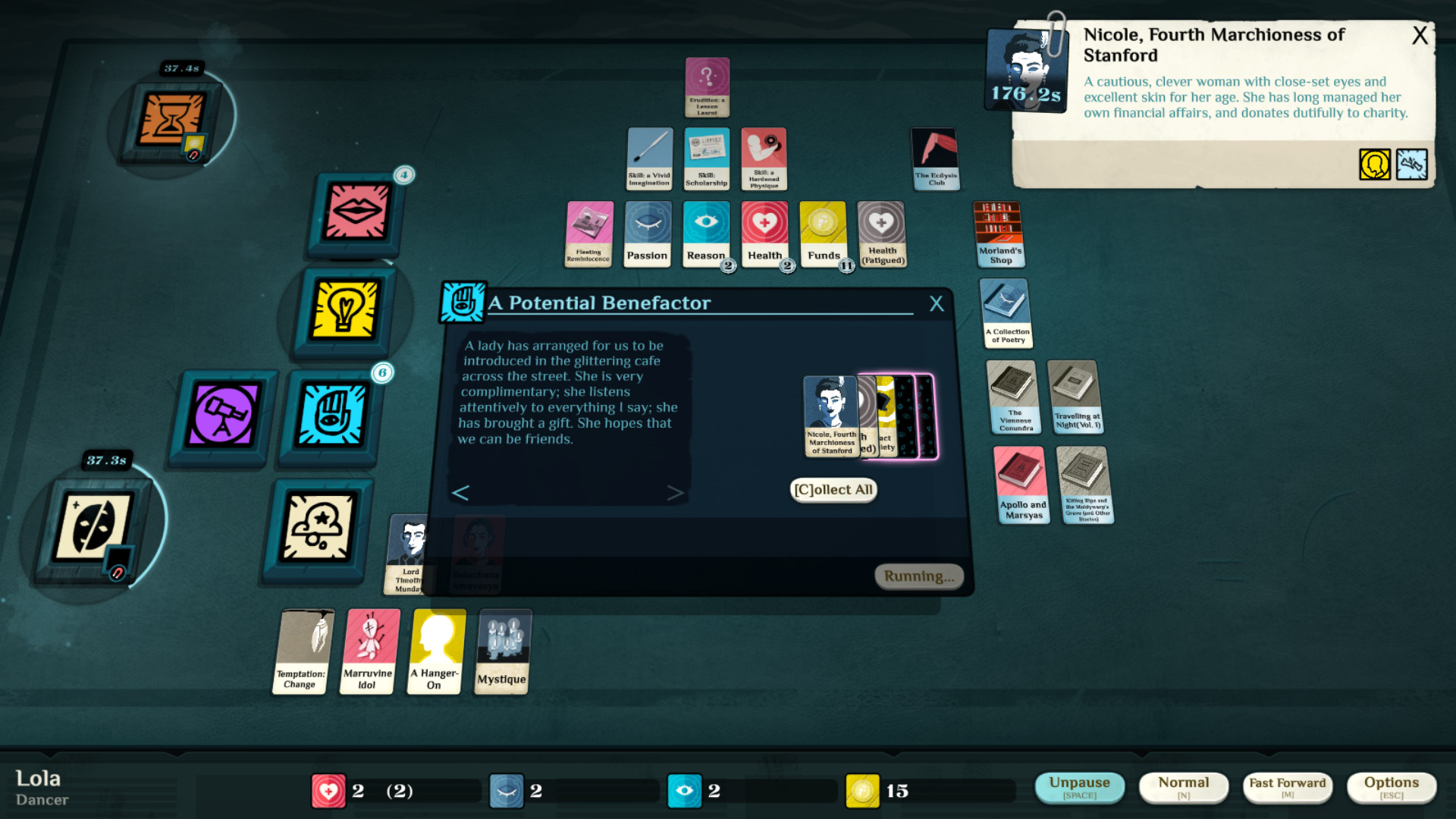 As for the The Dancer DLC, it includes:
One new Legacy (AKA starting character): rise to unearthly fame as the Dancer, employed at the infamous Gaiety Theatre, Ecdysis Club or in some of the more exclusive city parlours.
Two new Ascensions (AKA ways to win): explore a trinity of insights into the powers of Heart, Moth, and those who came before. Realise your true form, and perhaps even tempt one of the enigmatic Ligeians to the Dance.
Animal spirit-selves (AKA why would you not want to go on holiday as a boar): some dances can only be performed in far places, and some cannot be performed in human shape.
You can pick up Cultist Simulator on Humble Store (DLC link), GOG (DLC link) and Steam (DLC link).
Some you may have missed, popular articles from the last month: