When it comes to FPS games based on realism, Linux is in shortly supply. Day of Infamy [
Steam
] is another game that, for me, has closed a gap I needed.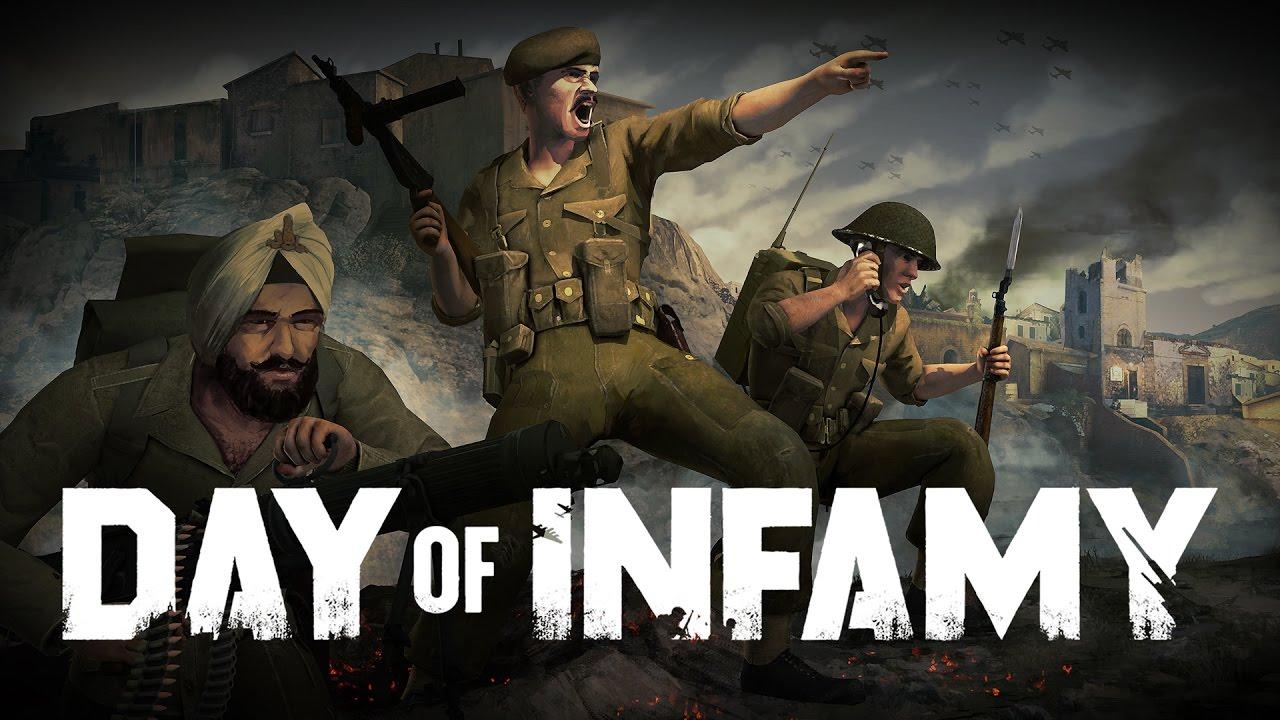 Note: My copy was personally purchased. Samsai & iAlwaysSin had their copies supplied by Evolve PR.
I was caught off-guard by just how fun I found Day of Infamy, for a more realistic and harsh experience it sells the brutalities of war damn well. From the chatter between the troops, to seeing your comrades burnt to a crisp by a flamethrower, it has a lot of variety to it.
One of the problems with FPS games from smaller developers is that they end up focusing too much on online PVP gameplay, but New World Interactive have gone a similar way to Insurgency here with the addition of co-op modes against AI enemies. This has really helped me to enjoy the game, to be part of a team all working together against the same enemy.
The game has a pretty high skill ceiling, since reaction times and accuracy play such a massive role in the game. While it has a class system and a levelling system, you don't gain any gameplay advantages by levelling up, so it keeps it balanced by relying on your real skill with a mouse.
The class system is fantastic though, with each having a real role to play in the battles. The Officer for example is able to call in support, but they need a Radioman to do so. Certain objectives may require TNT to be destroyed, so you need a player carrying explosives and so on. It makes the team-play that much more exciting to work together.
I think what surprised me the most, was the support you can call in. Hearing an air raid siren go off to seeing the actual bombers doing a run on the battlefield and having a mad panic to find cover, it's incredibly intense. It has a lot of surprises like that, which is why I am surprised it's not more popular.
Trying to capture a screenshot of one of the smaller planes doing a run was tricky due to how fast they are, but look at that glorious shot of it behind a tree.
It's one of the few games that gets my heart going so much I end up losing focus, panicking as if it's a real war going on. From being pinned down by a machine gun, to an enemy rocket heading towards my face, the game certainly is entertaining. I mentioned before about how it sells the brutalities of war and it sure does, especially considering troops can end up being dismembered by the various weapons in the game. Seeing corpses with limbs torn off is pretty normal in this game, even if it's a little grim it's certainly on the realistic side of warfare. At one point I was blown up by enemy bombers the death screen showed my lower leg in front of me — gross.
Graphically, the game isn't amazing. It's acceptable, but it does have a slightly dated look to it. Thankfully, the excellent gameplay truly makes up for the less than stellar visuals here. Graphics don't make a game and in this case it's not a big issue. Some of the effects are fantastic though, like the flamethrower which looks as dangerous as it is in the game. The good thing about it not having incredibly detailed graphics, is that it runs well on lower-end machines and on my machine it's incredibly smooth thanks to this which really helps me enjoy it.
The Linux version does currently have some issues though. One of them is slightly amusing: The soldiers on the loadout screen all have solid white dead-eyes, making them look like Zombies. It's a very minor issue, so it's not really worth being too bothered about.
The other issues are slightly more concerning, which is that the group system doesn't seem to work at all on Linux. Also, Steam doesn't even show you as being in a game when you play Day of Infamy. It initially shows you as in-game on your own Steam list then when it's loaded it shows you as not in a game as well which is likely related.
The more time I put into Day of Infamy, the more I love it. So far every interaction I've had with the community has been great too, everyone seems so helpful in giving tips on how to do better.
If you're looking for an FPS on Linux be sure to put Day of Infamy to the top of your list and you won't be disappointed.
Some you may have missed, popular articles from the last month: