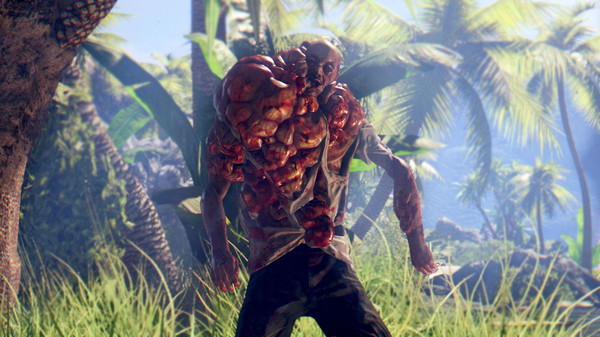 I was surprised to see Dead Island Definitive Edition (and Riptide) released on Linux since
Deep Silver claimed before hand it wouldn't be
. After a small delay they did release it, but don't plan to support it.
The games do have issues on Linux where the mouse is super slow in the menus, graphical glitches and so on. Not all major issues, but still annoying.
I emailed them about it on their official support email they instructed me to do, and I got this sad reply:
Deep SilverDear Customer,

thank you for your inquiry.

Unfortunately there will be no further development for the Linux Version. If there are problems with the linux version, there is nothing we can do to improve he situation.
Not sure how I feel about this.
Update
, they replied to me asking about why:
Deep SilverDear Customer,

thank you for your inquiry.

We don't know why - that is the information we get from the developer.
Update 2
: Techland replied to me, they said speak to Deep Silver. I just did a support full circle, oh my.
TechlandDear Liam Dawe,

In accordance with our developer's agreement with the game's publisher, Deep Silver, who hold all of the assets and rights to all and any products related to the Dead Island series, we do not provide any support in regards to the aforementioned titles.

If you have any queries in relation to a Dead Island title, contact Deep Silver and they will surely provide you with the answers you seek.

Having said that, we apologize for any inconvenience caused.
So it does seem it is totally out of Techland's hands now. Confusing, as Deep Silver say it is down to the developer and Techland claim they have nothing to do with it now.
It's fantastic to get such games and I am thankful we do, but why release a game and sell it without any intention of supporting it at all? As a customer who personally purchased the new and the old editions, it frustrates me.
As a writer, it annoys me to write about this sort of thing. I would rather have 100% positive articles about how amazing this next game is, but I don't want to hide from issues games, developers and publishers have.
How do you feel about this?
I am starting to feel like the relationship between Deep Silver and Techland is becoming a bit strained. Techland recently announced they are becoming a publisher, so maybe it has ruffled the feathers of the people at Deep Silver.
Some you may have missed, popular articles from the last month: