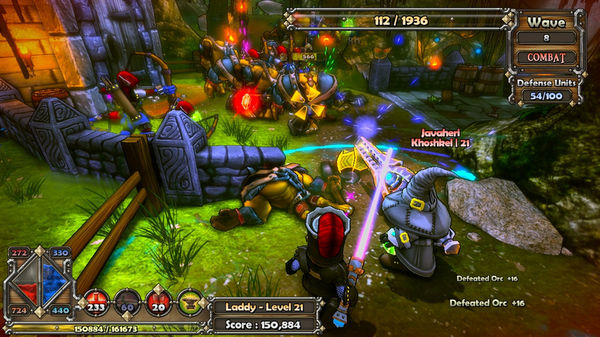 Dungeon Defenders has been out of date on Linux for a long time and the developers need a Linux developer to help get it updated.
This is the problem with outsourced ports. The people you get to do the port are often busy doing other ports and work too, so it's always best to have in-house work.
Speaking on
reddit
(and confirmed officially and linked to it from
their twitter
):
iamisomCommunity manager for Trendy here. Thanks for the post, /u/nano351, and I'm very sorry for the frustration. I know this post is a few days old now, but here's an update on the Linux build:
We outsourced our Linux port in 2013. The original contractor for the Linux version is no longer available. We've tried reaching out to several other potential contractors, but they've all fallen through so far. Internally, our resources are 100% dedicated to Dungeon Defenders II as we're a small team. It's possible we may be able to take some time away from DD2 to update Linux, but it's no small task from what I understand. If anyone here is a Linux developer and would like to help out, please message me.
Hopefully someone will step up and help them get it sorted out. Always a shame to see a Linux version get left in the dust, especially on a popular and well reviewed game.