I never noticed
Dungeon Souls
getting a Linux version, so it must be another case of it not showing up in the new SteamOS & Linux games list if the Linux version was added later. I really wish Valve would fix that, I say it every damn time.
It does feel a bit like Nuclear Throne, and it seems this developer is also using GameMaker for the game. It's impressive what you can make with that.
Here's a little video of me failing: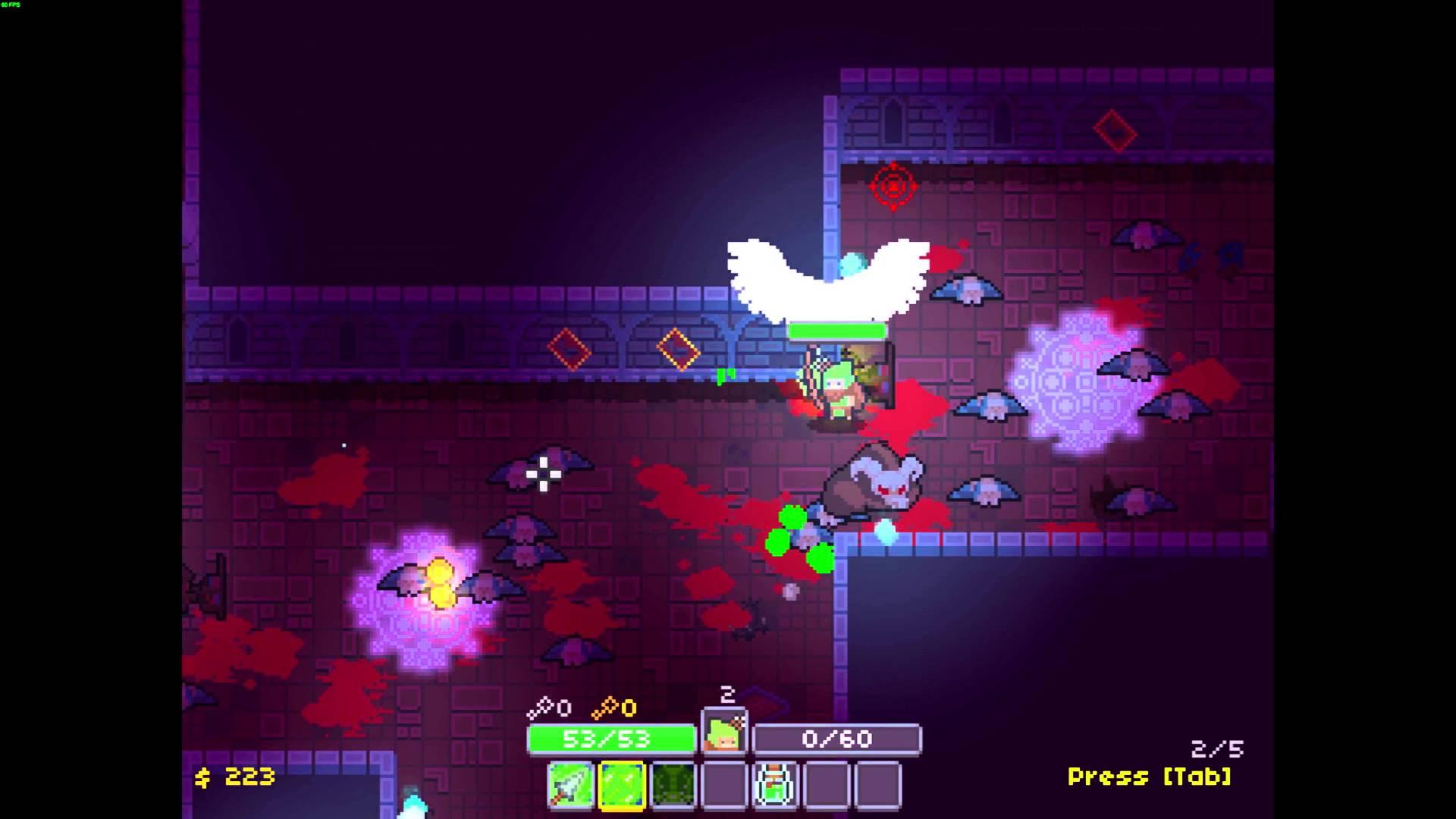 It does have a couple of issues, with some of the bigger monsters seemingly getting stuck on a wall, but it's not bad at all for an Early Access game.
What I like about the game is building up the passive abilities of each hero, as you go through the dungeons you will collect gold which can be used on any hero. Although it looks like you only get the gold you have when you die, so if you spend some during a game in a shop, you won't have it when you die for your passives.
It's pretty unforgiving, and unfair at times. Sometimes I've spawned with a turret that shoots arrows right by me and it hit me as soon as I started the game.
I will be following this one with great interest.
About the game
Dungeon Souls is an action-adventure roguelike dungeon crawler.
Each level is completely procedurally generated so every playthrough is guaranteed to have environment and challenges. Search and activate all the marks placed in each level to unlock the dungeon and hopefully escape. Scavenge various items and upgrades to counter the dungeon's dark forces. You must survive.
Some elements in Dungeon Souls were inspired by Nuclear Throne, Risk of Rain, Overture, BitVenture and Shoot First.
Some you may have missed, popular articles from the last month: