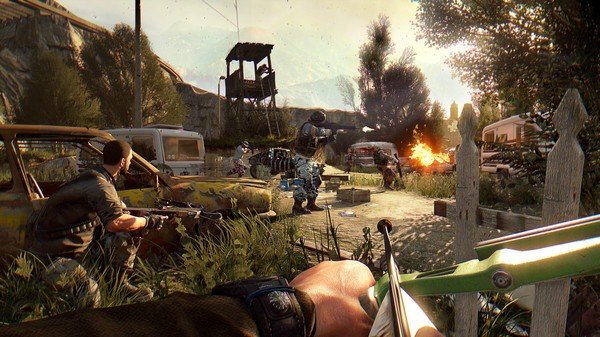 Well, looks like Techland are at least paying some sort of attention to their Linux port, not much mind. They just released a hotfix to
Dying Light
that should fix up the low resolution texture issue. I did a quick test, and it does indeed look like it's fixed (for me at least).
See the update at the bottom too.
This makes the single player properly playable again, now I just need to keep at them to fix up the co-op connection issues. I tried co-op with some people in our IRC the other night, with 100% failure trying to connect to each other in different trials. We also tested connecting to other public games with 100% failure. Techland have my logs (many logs) like they did with the texture issues, they just need to get going.
QuotePatch (hotfix) 1.10.1 release notes:

* Disabled VAC when playing coop on LAN
* Fixed rare issue with infinite loading or crash when starting the game

Linux specific:

* Fixed textures streaming issue
Source
Update
Sadly, their support team don't really listen to anything I say to them, after sending multiple logs from their game including a "hardinfo" readout of my entire system (at their request) this was their reply about the co-op issues on Linux:
QuoteMake sure your OpenGL version is 4.4 or higher, please. Also, the issue may be caused by having installed the game on an XFS partition. If that is the case, please consider changing it to EXT4 to play Dying Light.
In other words "we didn't read anything you sent us, not even the issue you're having". I also have a Nvidia 980ti and I'm not sure what OpenGL versions have to do with broken co-op play, and I'm on ext4, so neither is actually an issue.