It seems EA are doing some rather interesting things with their experimental Halcyon game engine which includes Vulkan and Linux support.
During the Khronos Munich Meetup this weekend, Graham Wihlidal of EA's SEED (Search for Extraordinary Experiences Division) presented a talk about this exciting game engine. While it's somewhat surprising to see EA start to use Vulkan, it's even more surprising to see Linux actually being mentioned as a target platform: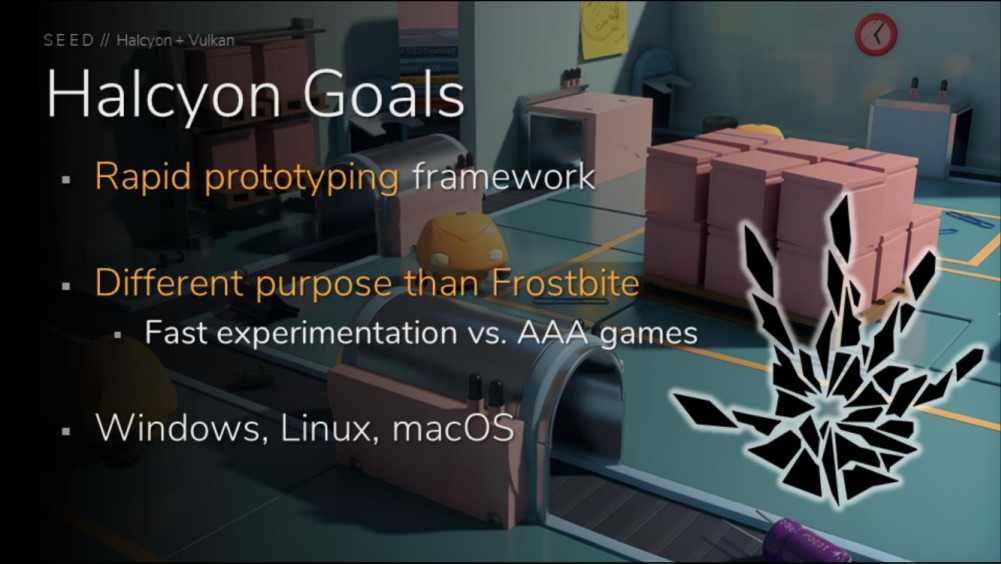 It's not just Vulkan though, it also supports Metal 2 (early stages) and Direct3D 12. On top of that, one of their aims is to easily access multi-GPU setups. However, they do mention that they haven't implemented multi-GPU support or Ray Tracing for Vulkan yet but they say it's planned.
What's also rather fascinating about it, is that they said they can mix and match different rendering backends in the same process. They say it made debugging Vulkan easier, as one half of the screen was using DX12 and the other Vulkan. Can't say I've heard of anyone else doing that, very cool.
See the full details here including a slideshow you can view online or a PDF you can download.
To keep some expectations in check: This doesn't necessarily mean EA are going to be putting out Linux games, but if they ever do start seriously using this game engine for future games it means the barrier for a Linux port could be lower. However, it might just be a bit of fun for the engineers.
Hat tip to Janz.
Some you may have missed, popular articles from the last month: