As usual, the wider media and people who like to generate clicky headlines like to claim Steam Machines are dead in the water. The truth is though, that it's not quite so simple.
First up is a nicely presented video from The Linux Gamer that's worth a watch: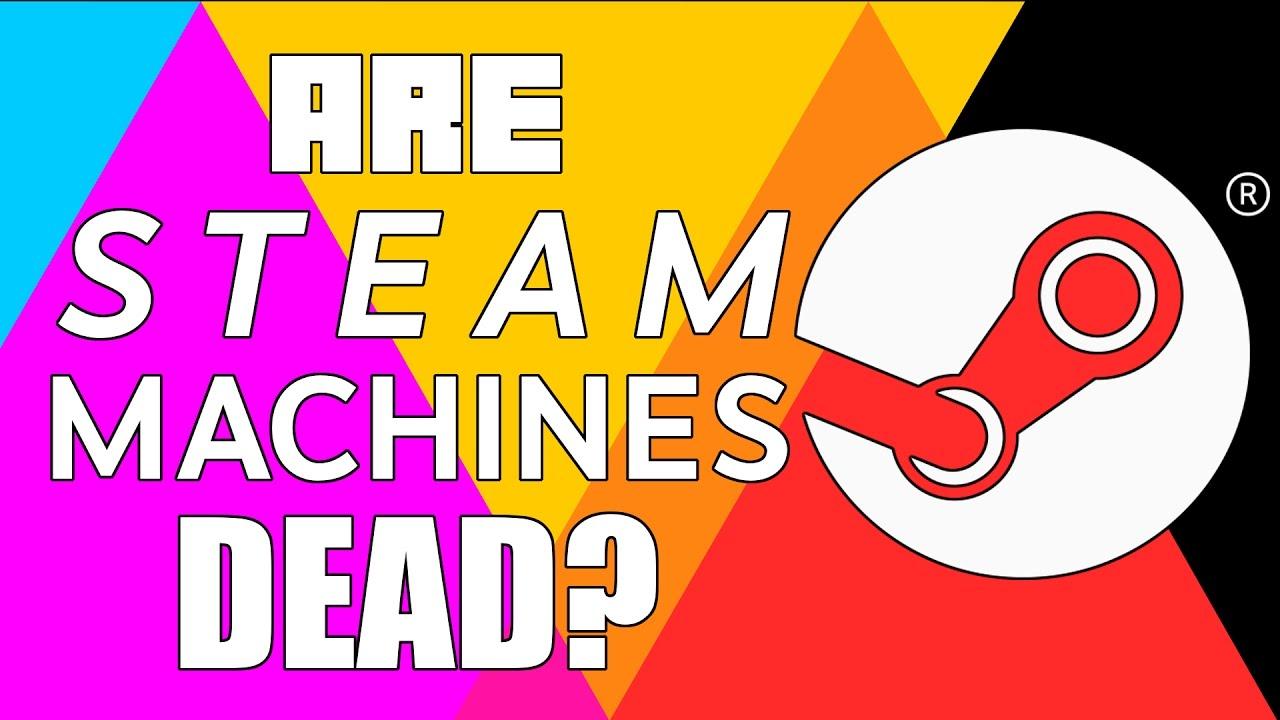 Now onto my current thoughts on the matter.
Valve have recently hired new people to work on Mesa directly, which are our open source graphics drivers. We've already seen quite a bit of work done on Mesa thanks to Valve, like increased performance, supporting higher OpenGL versions and Vulkan support and this is set to continue.
Valve also
only a few days ago
released SteamVR in Beta for Linux, so in future a Steam Machine should work out of the box with the Vive headset.
Valve aren't stupid. They aren't about to stop developing Steam Machines. They are clearly still heavily invested in Linux to actually pay people to make our open source graphics drivers better. I imagine their business folks are keeping a very close eye on movements inside Microsoft for how their Windows Store will progress. That is still a very real threat to Steam, especially if more developers choose to release their games on it. In reality, any store is a threat to Valve, but one tied directly to the biggest operating system around in terms of use, Valve would be idiotic to move away from SteamOS and run off into the sunset with Microsoft.
Last year we saw the largest number of AAA/bigger budget games released on Linux, ever. We had Rocket League, Total War: WARHAMMER, XCOM 2, Tomb Raider, Deus Ex: Mankind Divided, Mad Max and so on. That's only some of the major releases quickly off the top of my head, but we had tons of other high quality game releases last year too.
This year has already started extremely well for us with Civilization VI and HITMAN both already out and with DiRT Rally to follow soon. We then also have Torment: Tides of Numenera, Sudden Strike 4, Dungeons 3, Cossacks 3, Total War: SHOGUN 2 (not yet confirmed, but it looks likely) and probably many others.
Aside from games, we also have Vulkan which will see much greater traction this year. Vulkan will help to level out the performance difference for Linux vs Windows in terms of game performance. We've already seen what it can do for some games, but in time Vulkan should do better and better as developers learn more about the ins and outs of the newer API and the big games engines incorporate better support overall.
Part of the problem was that expectation was just too high, but I've always maintained that Steam Machines were never going to be an overnight success. The odds were heavily stacked against them, and yet they have still given Linux gaming plenty of wins with tons more games, better drivers, more users and so on. For those wondering about my "more users" comment, remember that the Steam Hardware Survey percentage for operating system use is a ratio, so even when the percentage drops the overall user count is probably higher due to Steam's constant growth in terms of overall user-base.
As for SteamOS itself, it will be a constant evolution that goes hand in hand with all the work Valve is doing on the Steam store directly. All the improvements they do to Steam do directly benefit SteamOS. Things like better searching tools, better recommendations, requiring developers to use proper in-game screenshots, the constant and ever improving Steam Controller (and proper config support for more gamepads) and so on. These are just some examples of things that perhaps people aren't thinking about in relation to SteamOS and Steam Machines.
Simply put, Steam Machines are not dead. Not selling like hot cakes, sure, but Valve are putting in a lot of effort behind the scenes that the wider media don't bother to look into. Why would they though? Since that wouldn't generate great headlines. Bad news sells, sad, but true.
Right now, I see SteamOS and Steam Machines as being on a temporary hiatus while Valve helps to sort out some of the inner workings to make sure future games actually work well. Progress has been good on that and I'm pretty damn happy with the way things are going right now and you should be too.
What are your current thoughts?
Some you may have missed, popular articles from the last month: