Last year I put my support behind a crowdfunding campaign for the first part of an episodic action adventure game blending metroidvania gameplay with the kinds of puzzles you might find in point and click adventures, created by Over The Moon Games. At the time, I'd not heard of John Warner nor Over The Moon Games, but The Fall's premise caught my attention and as I got to know John, I knew that my instincts had pointed me in the right direction.

With a June 1st release date for the first episode of The Fall announced last week, I thought I might take some time to share my thoughts on playing the game and building a friendship with its developer as The Fall has taken shape over the past six months.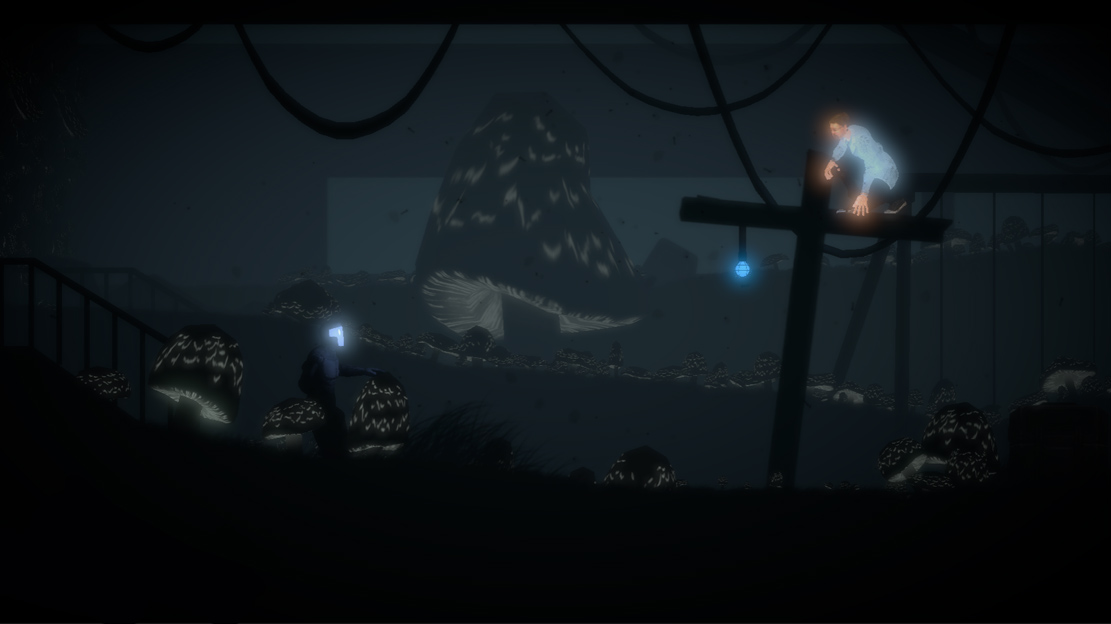 The (current version of the) game opens with a figure falling against a star filled sky. As it streaks past, a glimpse of what might be a city can be seen below. As the plummeting figure descends, the exosuit surrounding it comes online and automated reactionary systems erect antimatter shielding to protect its occupant from the incredible impact waiting below which will drive the suit deep underground.

You play as an A.R.I.D. artificial intelligence aboard a mark-7 combat suit, activated in response to the imminent danger threatening your pilot. You have no knowledge of your location nor the events which led to your activation. In some ways, the A.R.I.D's situation mirrors the player's as they're thrown into an unknown an unwelcoming environment with the clear, but perhaps bendable goal of seeing The Fall's narrative through to the end.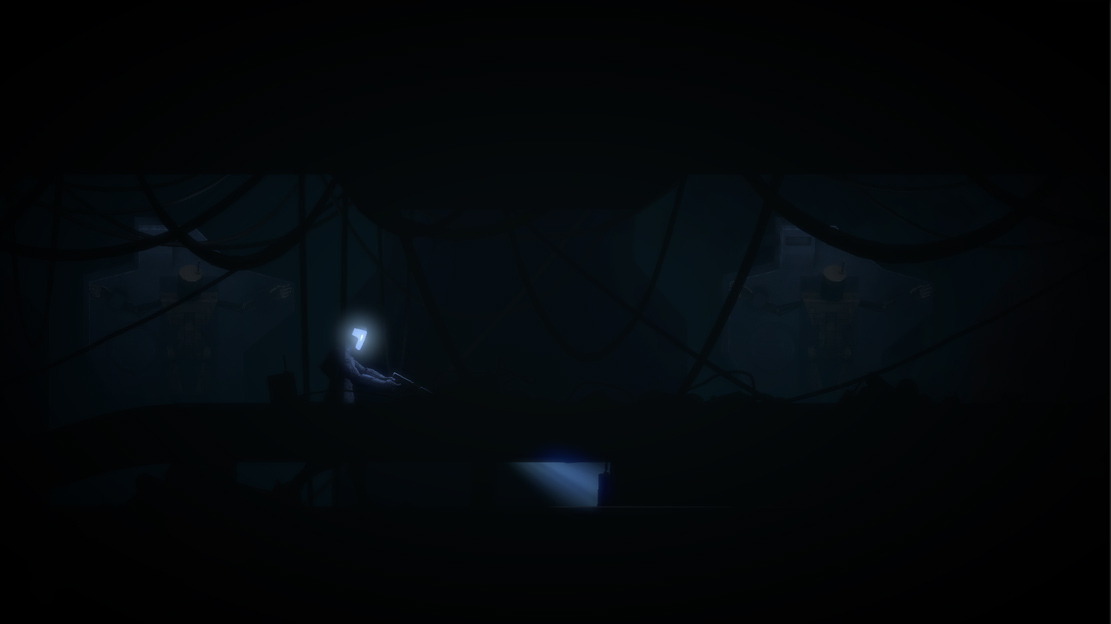 When I first spotted The Fall's crowdfunding campaign, its dark air of dystopian mystery evoked memories of Delphine Interactive's Flashback (the 1992 original which is playable natively on Linux via the F/OSS REmeniscence engine) and Another World, two hugely influential early cinematic platformers which featured tactical gunplay and movement puzzles combined with exploration and discovery. For me personally, these two games were the first examples of mature storytelling and evocative, compelling plots that I experienced. After playing Another World in 1991, perhaps a decade before I became aware that there was debate over whether or not games should be called such, I knew that games could be art.

The experience of being able to watch someone else's game evolve and unfold (or fold) into something coherent is second only to making your own (something which I'd also recommend). It takes a bit of patience, faith and vision to see the what-could-be inside the what-is, and even then, it can be difficult to predict how a game's direction might shift during development. When John joined us for SteamLUG Cast to talk about The Fall last year, we discussed the notion that there are a myriad possible games which might grow from a concept's scope, and that some of the challenge of directing and designing a good game is in knowing which one of those possible games is the best one to chase, and how to handle feedback which relates to one of the possibilities that won't be getting made.

As the A.R.I.D. seeks out medical aid for her injured pilot, she too explores an uncertain future. With only a minimal suite of suit functions available, the A.R.I.D. quickly finds herself in conflict both from without and from within as the danger response mechanisms required to bring vital systems online present themselves as being a way to protect the very human she is programmed to save at all costs.
My first interaction with John was in an email where I tried to convey how disappointed I was to know that I probably would not have time to be a part of the community or contribute in any meaningful sense. Yesterday John told me he wanted to recognise me in The Fall's credits for the advice and effort I've given since the crowdfunding campaign ended. Sometimes when things don't go according to plan, something positive comes out of it.
It feels to me that The Fall reaches out to touch on concepts like identity, autonomy, the value of life, and the meaning of sentience. The game's atmosphere is brooding instilling first a sense of isolation and impending danger, then oppression and finally desperation as the A.R.I.D. strives to protect her charge in a world seemingly bent on ensuring that her programming remains unfulfilled. What will A.R.I.D. become as the story progresses, what will we learn, and how will that shape the way we appreciate and determine our own actions?
Episode 1 of The Fall will be available June 1st on Steam for Windows, Mac and most importantly, Linux. In the meantime, some of the development update videos can be found on The Fall's Greenlight page.

It has been a pleasure to play a part in making The Fall possible, and I'm looking forward to seeing the response it gets. I hope it's as enjoyable to fresh eyes as it has been to those of us who've had the opportunity to witness its development.
Some you may have missed, popular articles from the last month: