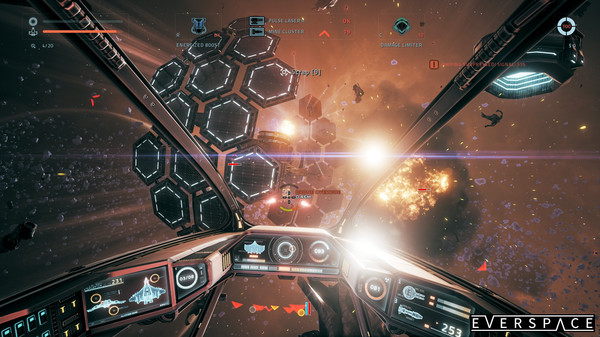 We
recently wrote
about how EVERSPACE [
Steam
] was looking a bit iffy on it coming to Linux, but it seems it was a case of miscommunication.
It seems the developer got their wording a bit muddled, as it's likely they aren't a native English speaker. Before they said some issues "could" be fixed, but it appears they actually meant that some of the issues have been fixed already.
See the newer reply
here
:
QuoteMaybe my English was a bit confusing. With "many of these issues could be solved" what I was trying to say was "we were able to solve many of these issues". The mouse cursor thing for example, but thanks for the "unclutter" tip.
I'm really happy they realised they muddled it up a bit and replied again, as I was left rather sad by the initial reply.
About the game
EVERSPACE™ is an action-focused single-player space shooter combining roguelike elements with top-notch visuals and a captivating non-linear story. It takes you on a challenging journey through an ever-changing, yet beautifully crafted universe full of surprises. Your skills, experience and talent for improvisation will be tested continuously while learning about your own existence through encounters with interesting characters, each having their own part of the puzzle to tell. Each run will be exciting as you will have to face completely new situations keeping each part of the game long-lasting and generating lots of individual, meaningful moments to experience. However, no matter how skilled a pilot you are, death is inevitable, but only the beginning of a much larger journey.
Some you may have missed, popular articles from the last month: