Farm Together is a really sweet and simple farming sim from Milkstone Studios that I've been really impressed with (previous thoughts here), it's expanded a lot during Early Access too.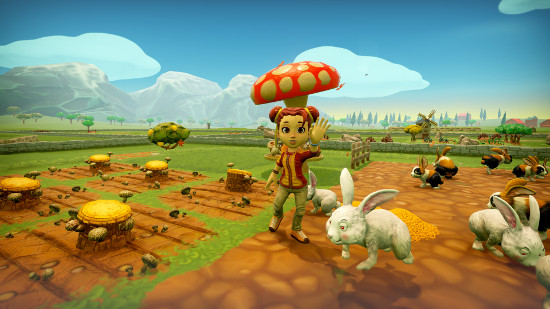 Honestly, I'm quite shocked by how quickly they've been able to add a huge amount of extra content since February. Since the initial release, they've put out 11 updates. Some have been small hotfixes, but most of them have been quite big updates.
They've added in: new customisation options for your avatar, new flags, new decoration items, absolutely tons of new crop varieties like Cherokee Purple Tomato, Red Pine Mushroom, Broccoli, Agave, Blueberry and loads more.
In addition to content updates, they've also improved so many features of the game itself. Moving crops and items is a lot easier than before, you can now favourite a player to keep track of their farm and join in, as well as a recent player list to see who you played with.
The quest system has also seen some improvements, so you can now track three different quests instead of being limited to one. Some quests can keep you waiting a while for crops to grow, so having more on the go at the same time does give it a better feeling.
There's even a new dedicated server, although it's currently experimental it's great to see.
For those who want a relaxing game they can play with friends, it's a really good choice. You can pick up a copy on Humble Store (affiliate link) or Steam directly.