For those who noticed Warhammer 40,000: Dawn of War III [Steam] was a bit broken on the NVIDIA 384 driver series, Feral has now fixed it.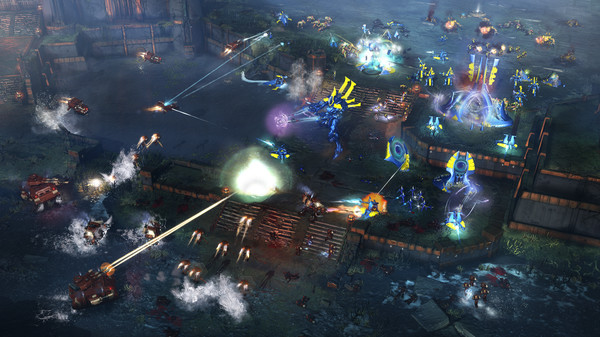 After the most recent Linux patch, the Vulkan renderer in DOW III was pretty much entirely broken visually. Everything would flash and it was a bit of a mess. Thankfully it also has an OpenGL option (which I believe is the default), so it was at least still playable for those who encountered the issue.
As of today, Feral Interactive has released a patch that fully fixes the Vulkan renderer for DOW III on Linux. I've personally tested it and it's looking good again.
Now we can all go back to hoping there's a sizeable campaign expansion coming. I do enjoy the game, but I want more of it and a big campaign expansion that adds in more missions and more races is something it needs.
Some you may have missed, popular articles from the last month: