Update: Total War: THREE KINGDOMS is now announced, we're unsure if it's related to this but still worth noting.
As if we haven't had enough teasers from Feral Interactive already, they're at it again today so what do we think is going on?
Writing on Twitter and Facebook, they simply said this:
macOS and Linux fans, hold on to your novelty video game-themed baseball caps. Big things are happening. Let's meet back here, this time next week, and reflect on it all...
While including a lovely picture of a big cat (like their logo) and that's all that was said.
I'm going to assume this is either a game about to be released or they're going to reveal the actual games they've been teasing lately. We know they're porting Total War: WARHAMMER II but there's two other Linux ports they've teased. They seem to be moving a bit quicker with things lately, especially since they only released Life is Strange: Before the Storm for Linux two weeks ago.
The other two teasers currently on their port radar (as a reminder) are these two: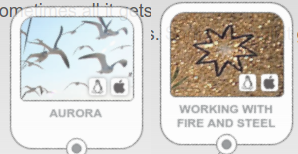 While they've often done teasers for new games, teasing something so vague like this on their social networks telling us to stick around is certainly new. I'm not sure I can handle all this excitement! What do we all think this is then?
Some you may have missed, popular articles from the last month: