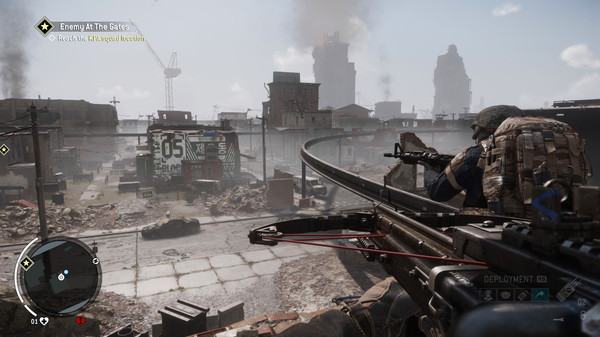 Personally, I am interested in playing Homefront: The Revolution [
Steam
] even if it's not the best FPS ever made. The good news is that it looks like the Linux port is still being worked on.
Checking
SteamDB
it seems the Linux version has seen some more activity, which is the first time for a week.
It's obviously not a lot to go on, but the publisher has stated before it's still planned to come to Linux.
It would be nice to be able to soon write that "Homefront: The Revolution is now on Linux" and not have it turn out like so many others, with it vanishing or being cancelled.
Who knows, maybe it will be a surprise release for us next month? Next month is looking a rather quiet, so it sure would be welcome.
About the game
Homefront: The Revolution is an open-world first person shooter where you must lead the Resistance movement in guerrilla warfare against a superior military force.
A living, breathing, open world responds to your actions - you and your Resistance Cell can inspire a rebellion on the streets and turn Occupation into Revolution, as oppressed civilians take up the fight.
But your enemy has the advantage - superior technology, firepower, heavy armour and air support. You must learn the art of guerrilla warfare – ambush, sabotage, infiltration, deception – and fight a running battle through the war-ravaged suburbs of Philadelphia.
And the single player campaign is just the start – in Co-Op you and your friends can form your own Resistance Cell and become renowned as Heroes of the Revolution.