Godot Engine is free, open source, cross-platform in both editor and exports and the next major update will bring in Vulkan API support and progress sounds great.
It's been a couple months since the last full report from Godot lead developer, Juan Linietsky, who was previously working on a code refactoring process. Now that's done, they've been back to work on the graphics stack. Not just that though, other parts are being tweaked like node naming to be more consistent and clear between 2D and 3D.
On the rendering side this includes improvements to screen-space reflectionso that's not as limited as the one in Godot 3.x. Linietsky mentioned that the new version will use a special screen-space filter to properly simulate roughness.
Godot will also have much improved Subsurface Scattering, being completely re-done with "a completely new state-of-the-art scattering model". The difference is quite big, with it giving the right skin colouring between light and shadow (like the right ear being semi-translucent):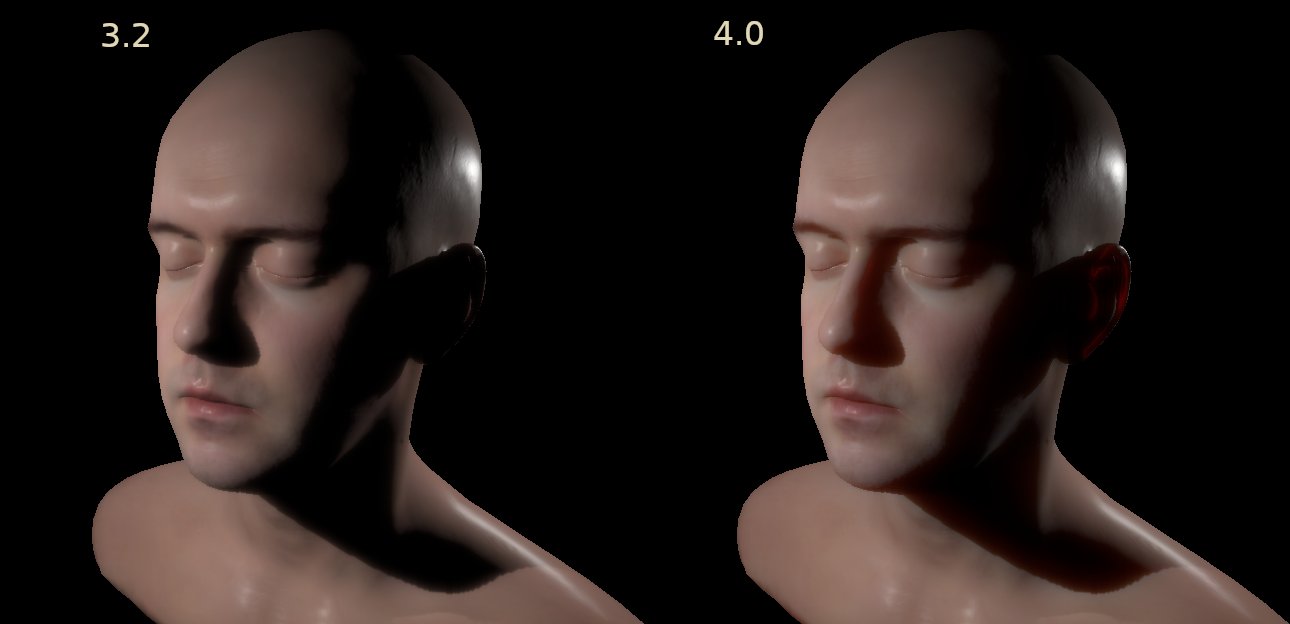 Godot 4.0 will also support soft shadows for all light types, a completely re-done shadow bias for shadowmaps to make it easier to used (based on developer complaints from 3.x), a much more accurate frame render time calculation to see performance properly, MSAA is back, long-requested decal support is in with Godot using clustered decals " so the cost is very low" and Godot 4.0 will also allow low-level access to the rendering APIs. For the full details, see this progress report.
Pretty amazing to see how far Godot Engine has come in such a short time for both 2D and 3D games, with so many new features being pulled in to make developers lives easier. Since it's free and open source, anyone can use it without needing to pay a single royalty too. Anyone can support it on Patreon too.
See more about Godot Engine on the official site. Godot Engine 4.0 with Vulkan API support is due to release later this year.
Some you may have missed, popular articles from the last month: