Many games focus on smaller details, rather limited worlds and single important characters but sometimes you just need to kick back and assume a role of a god to whom the whole world is just a playground.
Reus is a god game in which you must turn an empty and barren planet into a paradise full of life and manage it by using your four giants all of which have their own special abilities: the Ocean Giant can create oceans and the Forest and Swamp Giants can create fertile lands around them while the Rock Giant can raise high mountains and fill the surrounding areas with precious minerals.
After you've planted some fruit to your forests and herbs to your swamps people start to move in and create villages around the planet. Then you will have to aid them in their projects and make them prosperous while avoiding to make them too greedy or they might start waging war against their neighbors or your giants.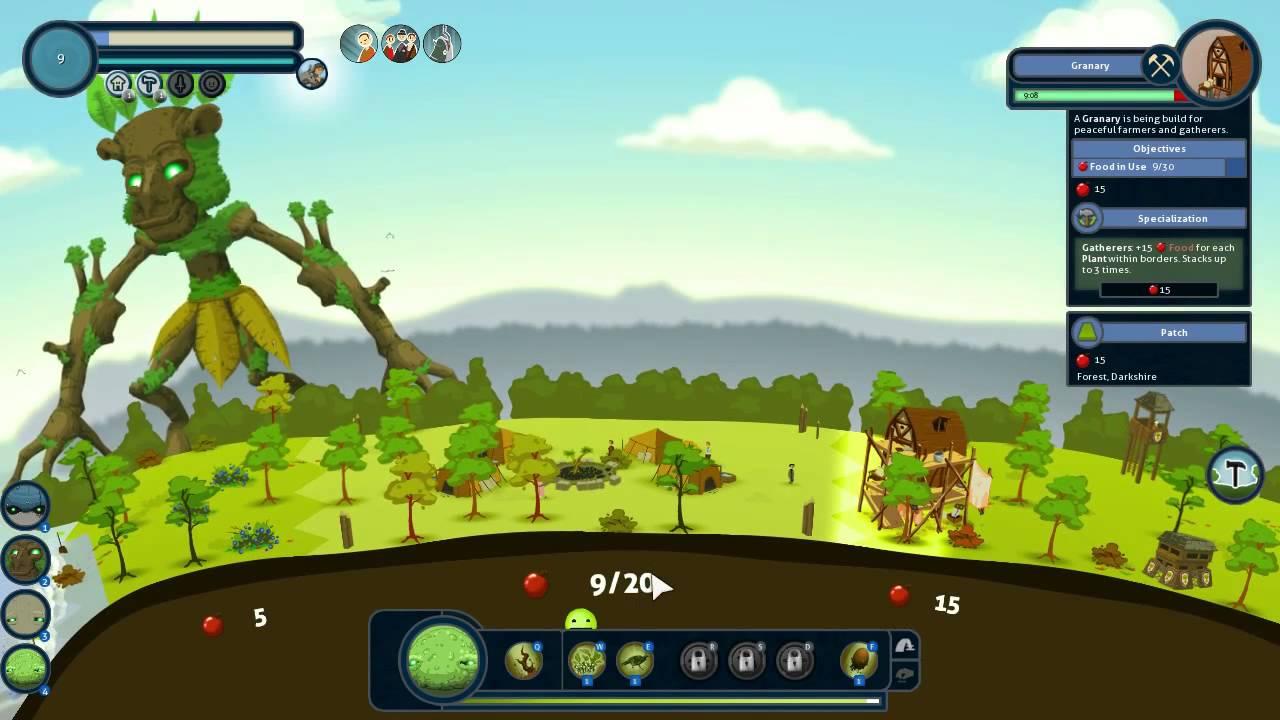 Call me power hungry, but I really like god games. There is something captivating in watching the world below and using your godly powers to create life or destroy it in mere seconds. 
Reus does this very well and also provides a lot of elements that will keep you busy and provide some difficulty. You have to aid the villages in their projects, manage the greed that comes with the prosperity, think how you can fully optimize the tech/food/wealth output of the limited amount of patches around the villages and so on.
Reus is currently a part of the Humble Indie Bundle X as an Over-The-Average game, so I suggest that you pick up the bundle for this and the other wonderful games. It's also available on Steam, but it seems the Linux build isn't available to everyone yet, so you might have to wait for few days to be able to download it.
The Humble Indie Bundle X: 
https://www.humblebundle.com/
Some you may have missed, popular articles from the last month: