Hyperspace Dogfights [Official Site] from developer Sleeper Games is a fantastic mix of chaotic jet-combat fun and it's out with same-day Linux support.
Set in a weird sci-fi universe, Hyperspace Dogfights has you showing off your piloting skills (or in my case, a complete lack of) with seriously intense 2D combat.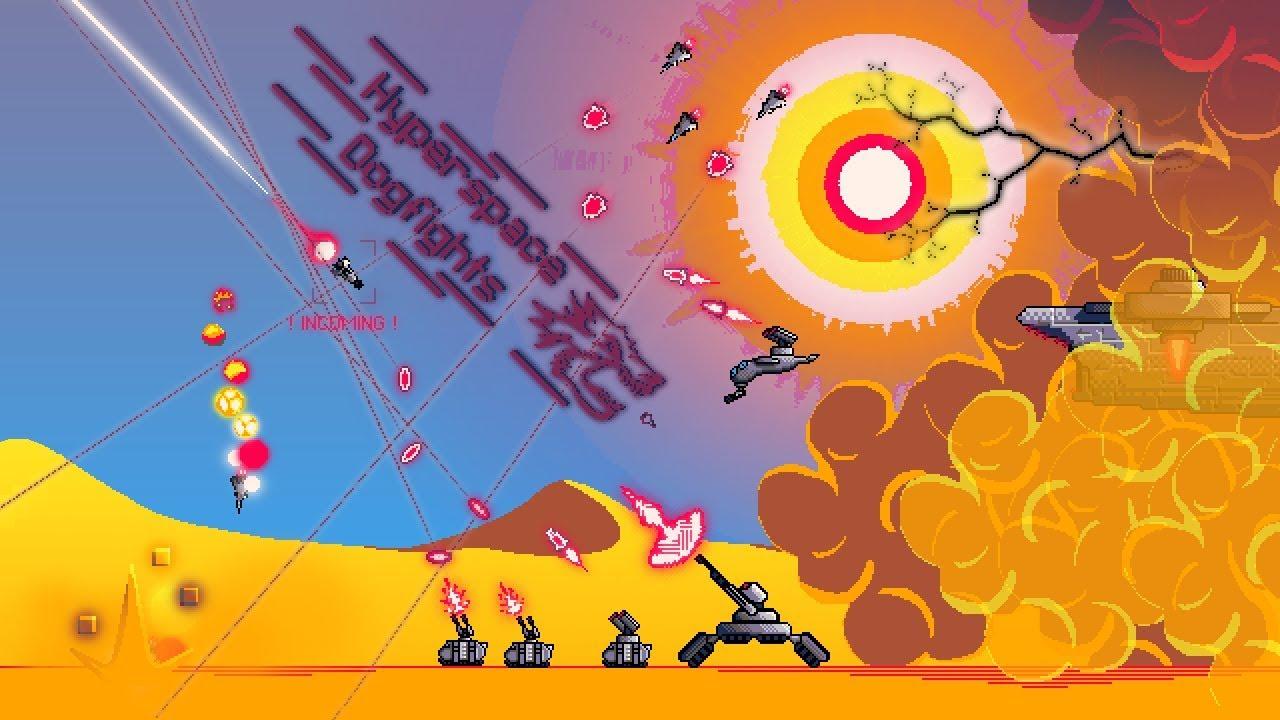 What's great about it is the flight mechanics. While it's quite simple, it is rather tricky to get accustomed to it. Once you get a grip on it, what you're able to do with it is damn fun. Sure, I've crashed into just about everything, but I've had hell of a time doing so! Being able to boost up above enemies, spin around and use backwards thrusters to keep me behind them as I take them out one by one as they scramble to get back to me—glorious destruction.
I'm so impressed a made a gif for you of some fancy flying: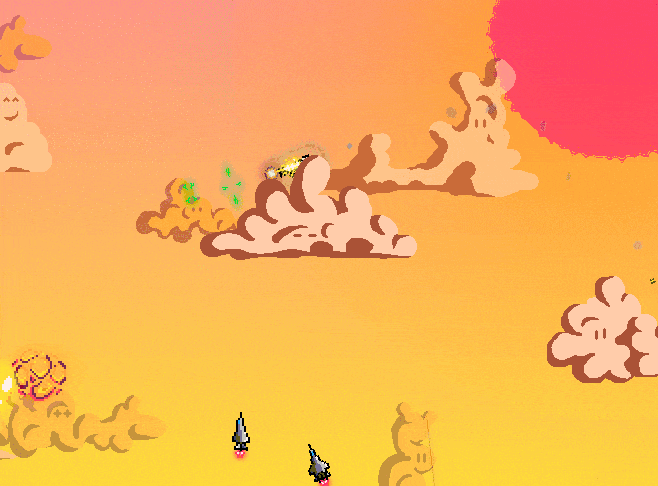 There's different jets to pilot, it's rammed full of loot with 50+ weapons, over 40 special active items to use for both defence and offence, over 100 passive items and the list of features goes on. Some of the weapons are insane too, one of my favourites is easily the "X-Ray Precision Laser Orbital Assassin" will smashes enemies with a huge green bolt of death which stuns them too, it's a slow weapon, but damn fun to use.
The levels are varied too, it's not a simple case of blowing everything up in each area. You're often given an actual mission to do, like taking down specific targets, which could involve a ground convoy that requires you to use you backwards thrusters to strafe along, all while dodging the many enemies flying around trying to annihilate you.
Sadly, fullscreen support on Linux has issues. Likely since I have two monitors, where it won't let me pick 1080p and it will spread it across two monitors, so a fair amount of my testing has been in windowed mode. Even so, it's still great.
You can pick it up from either itch.io or Steam where it's currently 10% off for the launch. I've had a serious amount of fun with it, I reckon you will too.
Some you may have missed, popular articles from the last month: