Thanks to a Twitter tip, I've watched over the video of id Software talking about Doom, Vulkan, Linux and Google's Stadia and it's really quite interesting. For those who don't know what Stadia is, you can see this previous article. In short, it's Google's game streaming platform powered by Linux and Vulkan.
The thing is, id Software actually talked about having a Linux version of DOOM back at GDC last year that was never released, at least now we know why.
You can see the video below, it's currently an unlisted on YouTube and towards the end it does have some footage of the new DOOM Eternal. Some quick thoughts and info below if you can't watch it.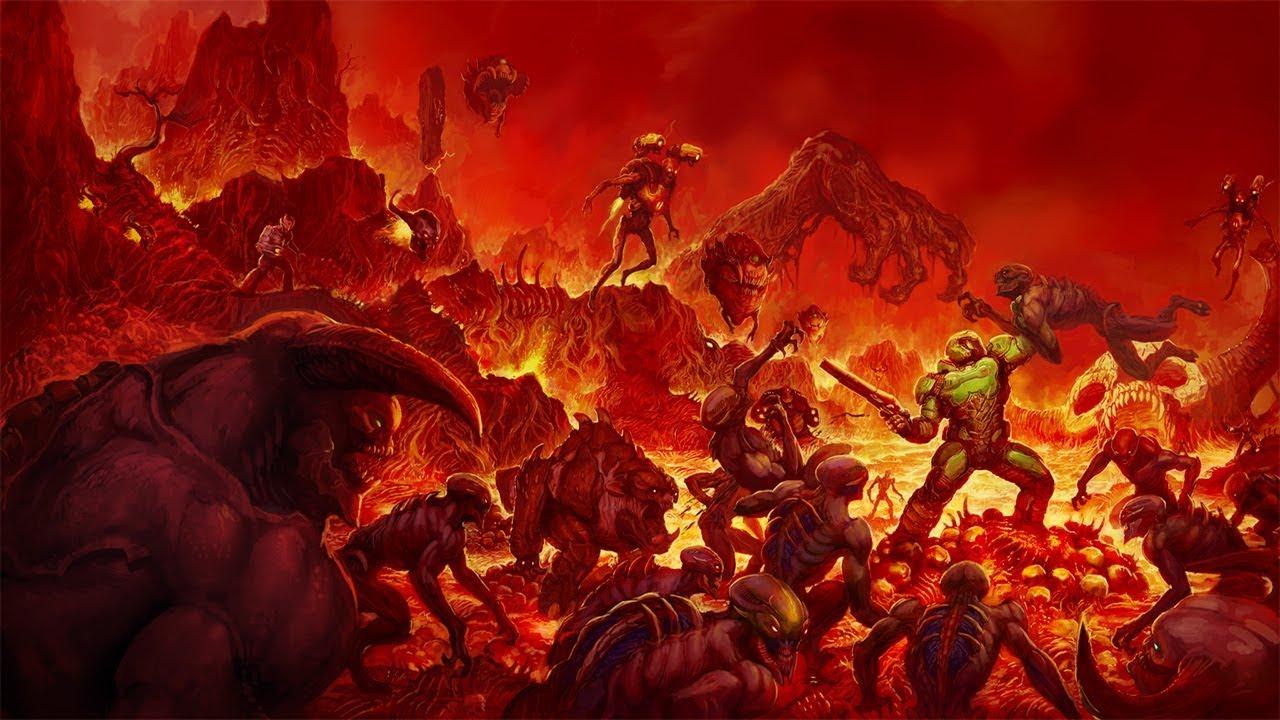 They go over lots of technical details, which I'm sure some of our readers here will appreciate.
I did particularly enjoy the "Why Linux?" slide with an answer of "It's not Windows" which seemed to give the crowd (and me) a little chuckle. The developer then also touched on how Linux outside of servers has been largely ignored, with a joke of articles talking about how "Linux gaming doesn't suck now, very convincing…and even that small portion is subdivided along different distributions, so it's really no wonder that no one pays attention to poor Linux".
I won't get into a long debate about how Linux gaming doesn't actually suck, but I will most likely be preaching to the choir. Linux gaming certainly isn't perfect but it doesn't suck and that's about as far as I want to get into that directly right now. It's also a shame that multiple distributions is still a hassle and common problem for developers. Anyway…
As for the software stack on Stadia, that was also talked about. Apart from the game and Google's own "libGGP" everything else seems open. It's using Pulse Audio, Vulkan, libc++, glibc and of course the Linux Kernel. They're doing this in the hopes it speeds up adoption, since getting a game onto Stadia would involve prototyping it on a normal Linux distribution like Ubuntu (which is what id Software did) and then you're mostly done by the looks of it.
As for their own software, for idTech7 their latest game engine, they said "everything uses Vulkan now and by that I do mean everything—the engine, idStudio, even our helper tools". At least for future games released normally, they should perform well when using Steam Play.
I'm still torn on Stadia for the reasons I gave before. I personally still consider Stadia to be Linux gaming, to me basically anything done on a Linux box is Linux gaming. After all, if I'm playing on my Ubuntu PC, with Stadia which is also powered by Linux, what about that isn't Linux gaming? I'm sure some of you will have interesting answers to that in the comments (and feel free to debate it—politely please!).
However, there's tons of issues it has to overcome for me. There's a lack of ownership of the games so they could be taken away at any time, latency which even people checking out the demo at GDC this year said was an issue (PC Gamer: "latency is clearly present", "the delayed input to screen loop is very noticeable" and so on - many others said the same and worse), likely no modding support, massive bandwidth use and so on.
What are you current thoughts on Stadia streaming platform? Will you be using it?
Some you may have missed, popular articles from the last month: