PAWARUMI [Steam, Official Site] is a modern shoot'em up set in a retro futuristic sci-fi pre-Columbian universe, I've checked it out and it's damn good.
Disclosure: Key provided by the developer.
You can see some quick gameplay from me of the early levels below: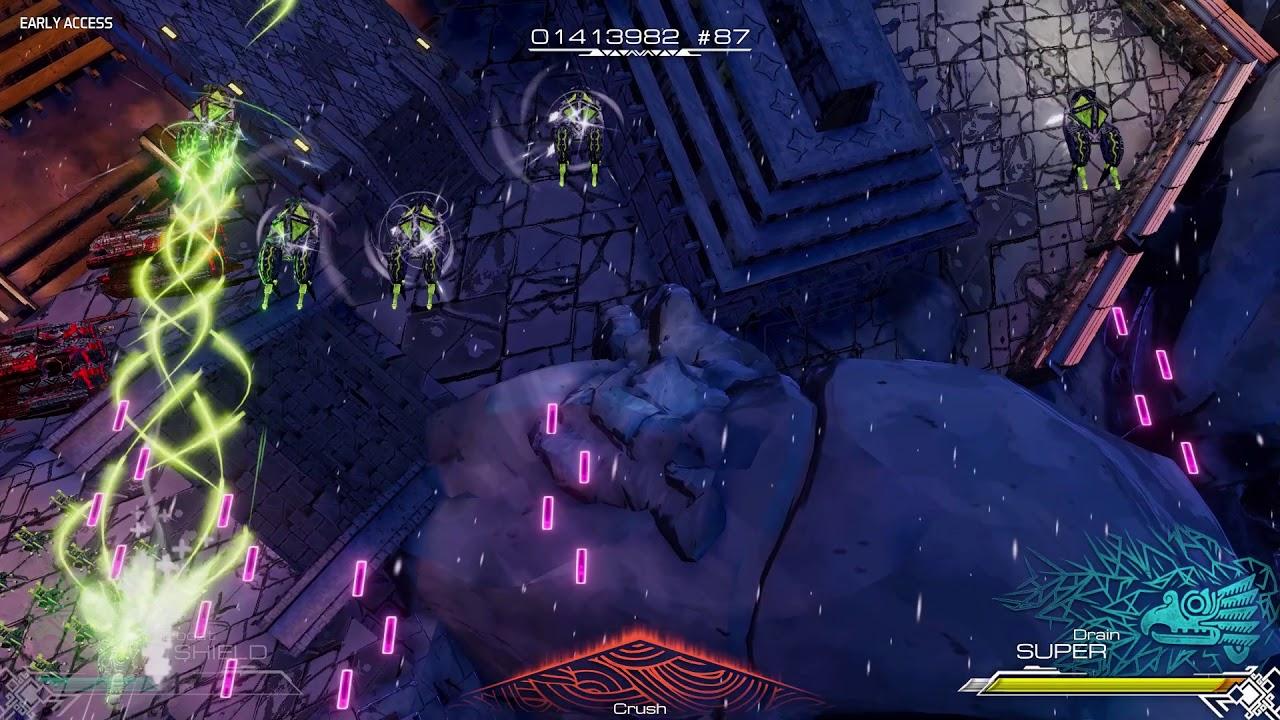 The game is currently in Early Acces and it is not yet feature complete, with it currently missing the final level, I've been told that should arrive in an update this week. It will also be getting in-game "movies" telling some sort of story, so that will be fun to see. It will be particularly interesting to see what style they go for.
I'll be honest, the game is more than a little insane. You get three different weapons across three different colours, each can give extra damage to the right colour of the enemy (not the same colour), enable you to power up your shield or charge up your crazy special attack. The special attack is quite a monster too, so it's worth charging it up. Thankfully, the game does start off with a pretty straightforward tutorial to introduce these elements to you as you annihilate some enemies. It's easy to learn, but very hard to master as there's so much going on at once!
You're not supposed to just imprint the information about the different weapons directly into your brain either, as the UI tells you exactly what each weapon does along the bottom of the screen at all times. It's slick too, as it switches the information as soon as you fire one of the weapons to always keep you informed. However, until you're really familiar with it, you might find yourself looking at the bottom of the screen rather a lot while you get blown to bits.
Surprisingly, the game hasn't really gained any sort of following. Right now, the game has only three reviews on Steam in total. I'm genuinely shocked by this considering how much fun PAWARUMI actually is.
The only bit I didn't like was how big the bottom UI is during the game, if they scaled it down a good bit I think it would look a lot better. Considering that's my only real complaint, it should be pretty clear how much I like the game.
There's also a strange issue with the Steam Controller where pressing a button at the menu will sometimes cause it to crash. I will be sending them over some information on that.
Once it's finished, I will likely look at it again, but I'm extremely impressed with it as it is.