In Case of Emergency, Release Raptor is the latest game from Arcen Games, LLC and a rather big departure from their usual stuff. You're a velociraptor in space tearing up robots.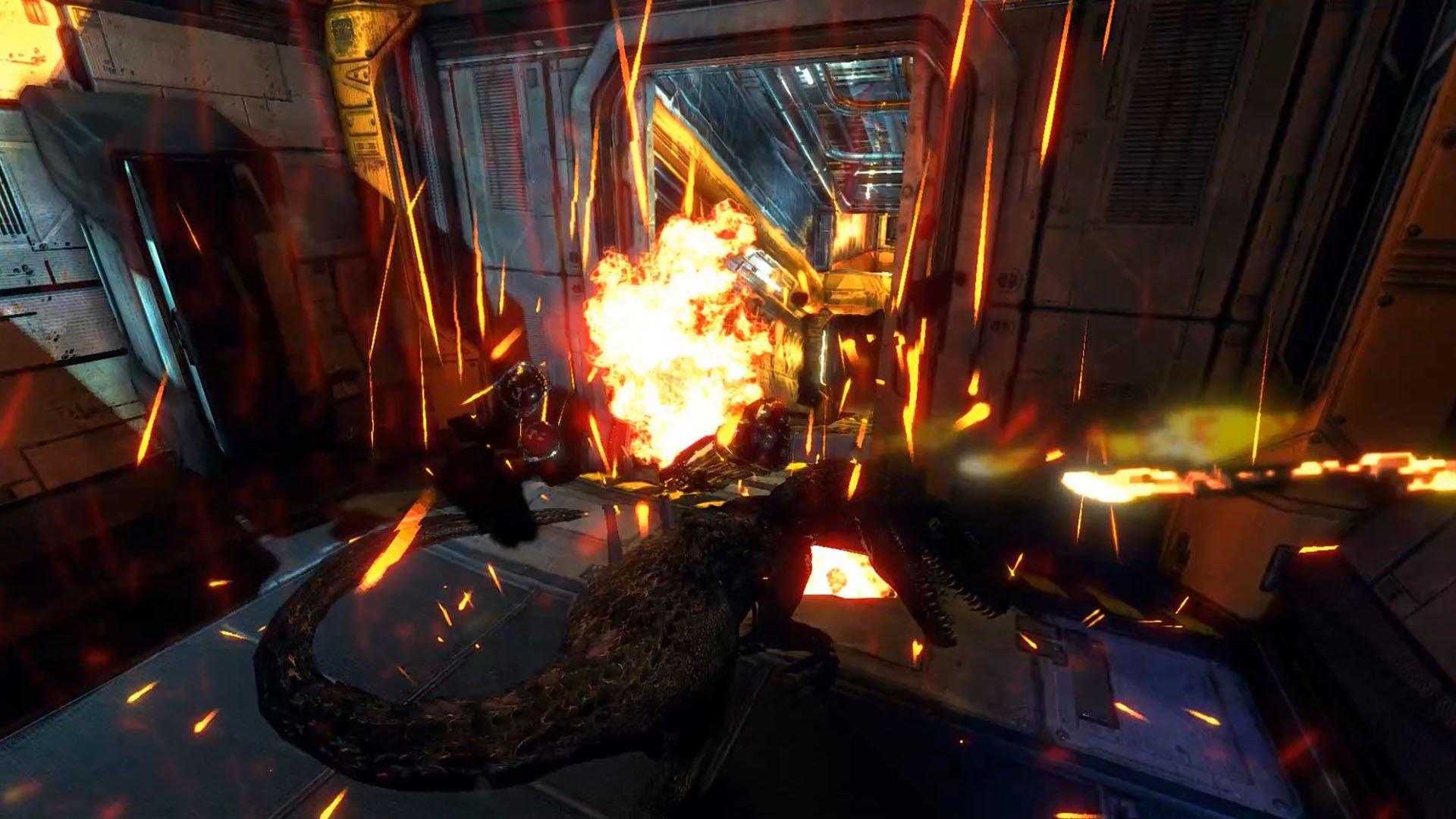 I love that Arcen is trying something new, even if the idea is completely bonkers it just might work.
From the Steam page
Sell Me The Idea In One Sentence
If I have to convince you why being any form of dromaeosaurid is freaking awesome, then I'm not sure we can be friends.
This game is carefully crafted to give you the closest possible feeling of being one of these glorious monsters -- then turning you loose to do fun stuff. That means you don't get (or need) "frickin lasers," health upgrades, or character progression.
That said, as we know from historical documents, it's hard to be a raptor in a futuristic dystopia. Robots have guns, and you don't. Despite the fact that you're an incredible hunting machine, you've got your work cut out for you if you want to master the game.
Thanks for the info Dax!
Sounds too hilarious to pass up, I've requested a press copy.
Some you may have missed, popular articles from the last month: