I was always a fan of Brigador due to the fantastic presentation and lovely destruction, but it did have issues. Brigador: Up-Armored Edition [
Official Site
,
Steam
,
itch.io
] launched today and it's a massive improvement. Note: The developer told me today that the Linux build is heading to GOG, but it's a few days out due to some issue. I'm unsure if the itch version is up to date, as the itch page is not clear.
Feast your eye-holes on the new trailer: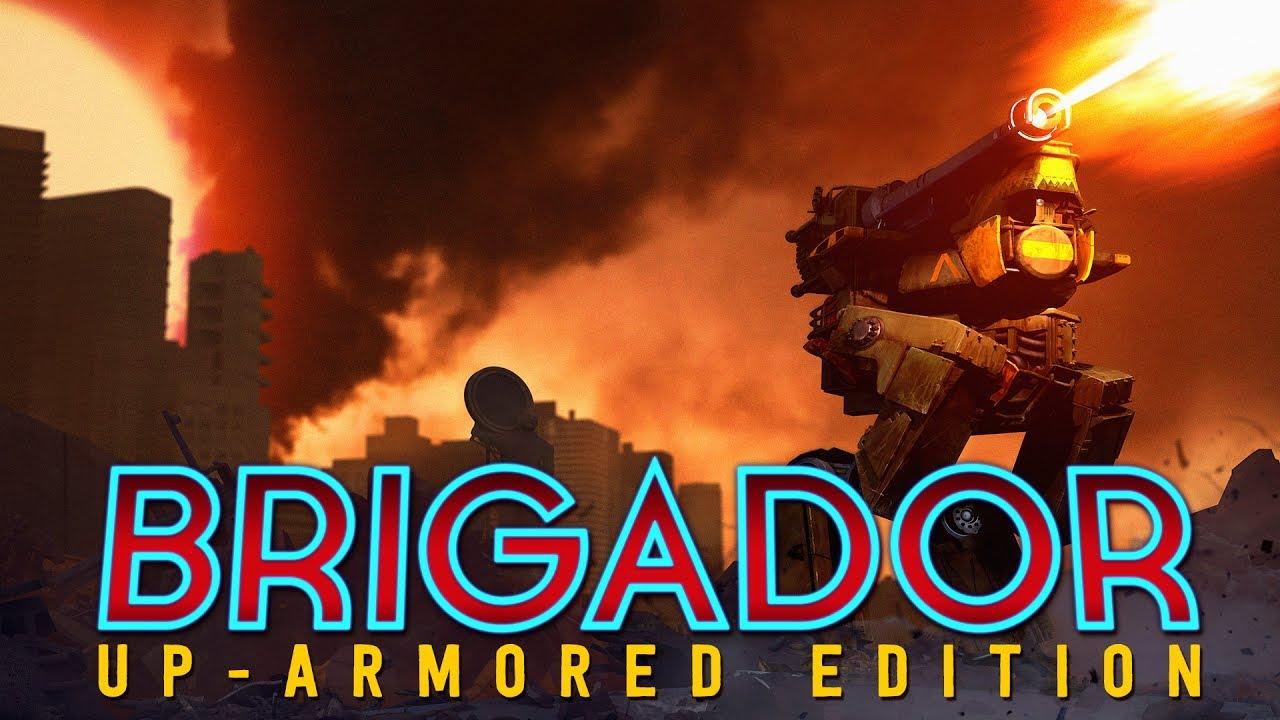 Copy personally purchased a long time ago.
In Brigador you're a pilot looking to make some hard cash and help take down a tyrant as you go. You will go from contract to contract obliterating everything that stands in your way. It's hard not to over-simplify it, as that's essentially what the game is. It's an isometric "destroy bloody everything simulator" as I like to call it, but that doesn't really do it justice.
Originally, the game offered a very basic tutorial that had you walk around a lifeless map, but no more! When entering into the new and improved campaign, you're initially greeted with a basic mission of taking out a single target to accept your fate, while you get the basic movement controls down. Once done, it actually explains properly what's going on before you go onto the first real mission. Compared to what we had before, it's so much better it's unreal. It's a real introduction that feels polished and damn it looks good.
The campaign slowly drips the difficulty in, while teaching you some of the mechanics like stomping down, reloading, firing arc, smoke grenades and more. You get a much better feel for the game as a whole with a decent introduction like this!
Once you finish the campaign, there's various freelance missions to unlock which you can play whenever you like and in any order. What's incredibly fun about those missions, is that you get to pick everything about your load-out, provided you have purchased them of course. You could pick a walking mech, a tank and more. The assortment of weapons is delightful too, some downright deadly and it has such a wide variety it will suit many different play-styles.
I fired it up earlier to check if it worked correctly, and also to see how much had actually changed. I enjoyed it so much I completely lost track of time. Stomping around like a madman, shooting everything in sight and it was glorious. The feeling of power you get is quite incredible, as you literally walk through buildings and stomp on everything possible, it's brilliant. The weapons have a real feeling of absolute power you don't normally feel in such a game — especially the long range weapons that tear everything a new one as they travel.
I liked it before even with the issues, but now I'm utterly sold on it. It's come a long way since the original release to become a much better game and it's incredibly fun. Blowing everything up has never looked so pretty, everything can be destroyed and it just looks amazing. I can easily recommend it now — just go buy it! Just be careful not to hang around the ammo stations, since they too can be removed from existence, much to my horror.
Only one thing could really improve the game now: multiplayer. If this had some online deathmatch modes it would likely be something I would play every day.
Great leader is dead. Welcome to Solo Nobre, Brigador.
Some you may have missed, popular articles from the last month: