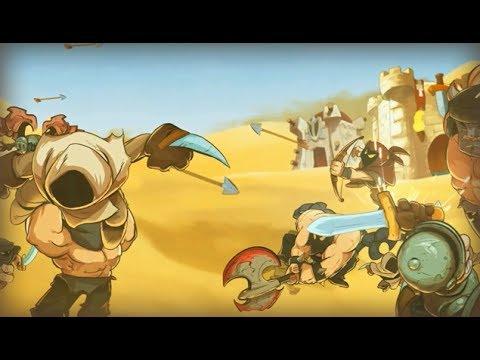 Kingdom Rush Frontiers
the latest Tower Defence game from Ironhide Game Studio has just released for Linux! This update also adds in more languages.
See their
full announcement here
.
I still haven't even had a chance to play Kingdom Rush yet, I know, bad Liam. Too many games, too little time right now.
Really great to see a developer deliver when they say a Linux version is coming, something to celebrate again.
About the game
(Official)
The world's most devilishly addictive defense game is back - welcome to Kingdom Rush: Frontiers!
Bigger and badder than ever before, Kingdom Rush: Frontiers is a whole new level of the furiously fast, enchantingly charming gameplay that made the original title an award-winning hit. Command your troops through an epic (mis)adventure as you defend exotic lands from dragons, man-eating plants, and ghastly denizens of the underworld -all with flashy new towers, levels, heroes, and more goodies to help you crush your foes to a pulp. (Don't worry, we've still got all the good ol' stuff from the last game, too. It's vintage now.)
Kingdom Rush: Frontiers packs in so much content, it's like a fully upgraded artillery blast of mouthwatering, pixelated joy launched right into your smiling little face... and it hurts so good!
Some you may have missed, popular articles from the last month: